Well, that was fun
Staff member
If you backed the Kickstarter you'll have just been given the playtest document for the Artificer class.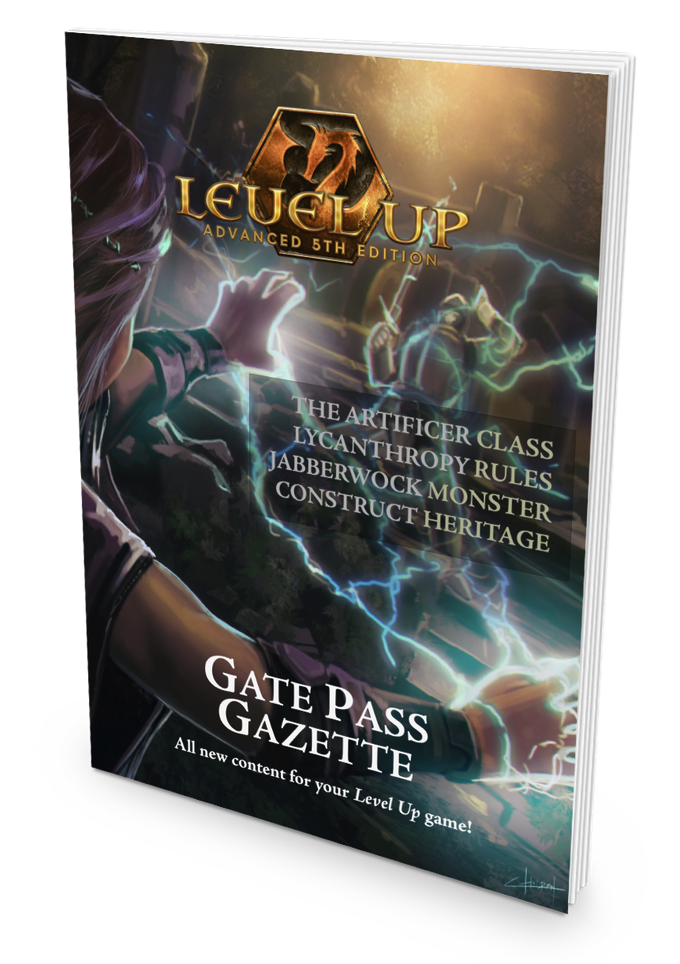 As you know, all Kickstarter backers will get a free digital copy of the pilot issue of the
Gate Pass Gazette,
a monthly publication for official
Level Up
content. We've talked about it before, so you probably know what's in the pilot issue -- the artificer, lycanthropy rules, the jabberwock, and the construct heritage.
That issue is now written. Next step is layout. But we thought you might like a look at the artificer and offer some playtest feedback. We'll put out a survey later to collect your thoughts.
As the
Gazette
will be a monthly publication, we won't be making a habit of public playtests of the contents, but we figured you folks would really like to see this.
Subscribe to the Gazette​
We need 500 subscribers to launch the Gazette. We have over 300 now so we're well on our way. The pilot issue will go out for free to Kickstarter backers regardless, but if you'd like more please do subscribe. You won't be charged until we produce the next issue, and you can cancel at any time. You
can subscribe here
.