This week, Morrus and Peter are joined by Jessica Hancock to talk about the launch of EN Live! In the news, Critical Role headed to theaters, Dune has a new introductory box set, a blue dragon wall-mounted trophy coming from WizKids, charity offerings from multiple publishers, and more! Plus Our Favourite Game in All the World and a brand new sketch about town criers using villager ear optimization.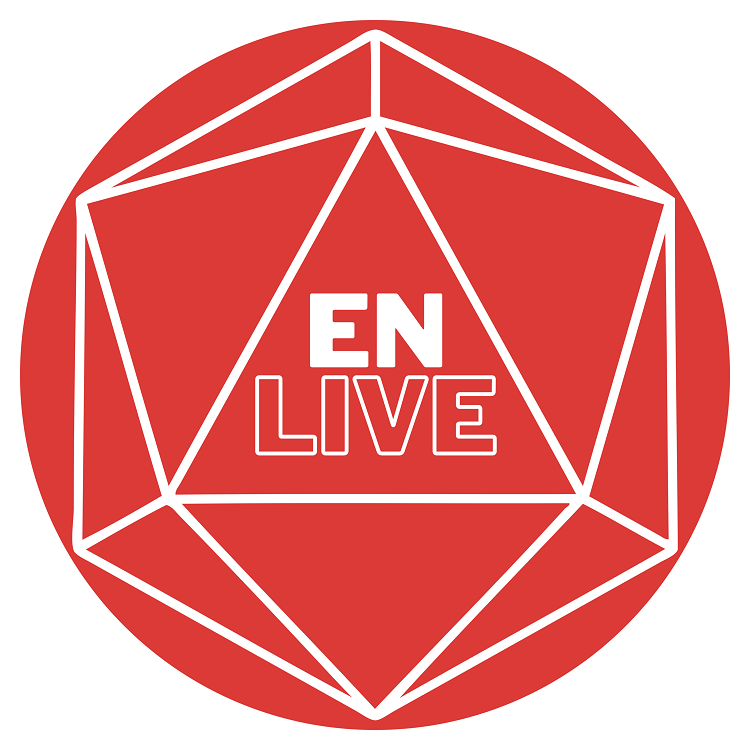 Subscribe on iTunes | Google Play | YouTube | TuneIn | Stitcher | Blubrry | Podbean | Spotify | Android


​
Our Guest
Jessica Hancock
EN Publishing: Producers of fine tabletop roleplaying games
--------------------
News
International GM's Day (March 4)
March Fo(u)rth for GM's Day!
To ask your question for the weekly Listener Q&A, use the hashtag #AwfullyCheerfulQuestion on Twitter, post to our Facebook group at
Morrus' Unofficial Tabletop RPG Talk Podcast
, or email
morruspodcast@gmail.com
News Digest for the Week of March 4 (Critical Role 7th Anniversary in Theaters, Dune Introductory Boxed Set, Blue Dragon Trophy from WizKids, charity bundles and efforts, Orr Group report on Roll20 statistics)
News Digest for the Week of March 4
Level Up lands on Fantasy Grounds
Blog (A5E) - Level Up Lands on Fantasy Grounds
Issue #8 of Awfully Cheerful Engine released: Bite me!
Awfully Cheerful Engine - BITE ME! Is A Fast, Fun Comedy Horror Adventure for ACE!
--------------------
Kickstarters
Overisles
https://www.kickstarter.com/projects/tatteredbear/overisles
Forgotten Ruin
https://www.kickstarter.com/projects/galaxysedge/forgotten-ruin-the-role-playing-game
Old-School Essentials Fantasy RPG Box Sets
https://www.kickstarter.com/projects/exaltedfuneral/old-school-essentials-fantasy-rpg-box-sets
Crucible Magazine
https://www.kickstarter.com/projects/cruciblemagazine/crucible-magazine
Goosecon 2022
https://www.kickstarter.com/projects/majesticgoosenetwork/goosecon-2022
See all the crowdfunding projects ending soon with Egg Embry's RPG Crowdfunding News
RPG Crowdfunding News – OVERISLES, Old-School Essentials, and more
--------------------
EN Live
EN Live
EN Live
On Twitch
On TikTok
ENPublishingRPG (@enpublishingrpg) TikTok | Watch ENPublishingRPG's Newest TikTok Videos
On YouTube
https://www.youtube.com/c/ENWorldrpg
On Facebook
E.N. Publishing
On Instagram
Login • Instagram
On Twitter
https://twitter.com/enpublishingrpg
UK Games Expo EN Publishing 101 panel archive from August 2020
UK Games Expo 2000 AD RPG Q&A archive from August 2020
Awfully Cheerful Engine "Monkey Business" Actual Play archive from May 2021
UK Games Expo 2022
Home
--------------------
Please support us on Patreon at
http://patreon.com/morrus
Don't forget to join the Morrus' Unofficial Tabletop RPG Talk Facebook group at
https://www.facebook.com/groups/1033145023517295/
and join us on Discord at
https://discord.gg/VAuxX8M
--------------------
Hosts: Russ "Morrus" Morrissey and Peter Coffey
Editing and post-production: Darryl Mott
Theme Song: Steve Arnott
Kickstarter Game Research: Egg Embry
Kickstarter Game Theme: Lyrics by Russ Morrissey, Vocals by "drwilko", Guitar by Darryl Mott
Malach the Maleficent played by Darren Morrissey