This week, Morrus and Peter talk about the NODES dungeon design system from the Dungeon Delver's Guide. In the news, Mork Borg has a new official free version, Dungeons & Dragons: Honor Among Thieves coming to San Diego Comic Con, Apotheosis Studio releases a statement, and more! Plus a brand new sketch about some of the more esoteric class choices available.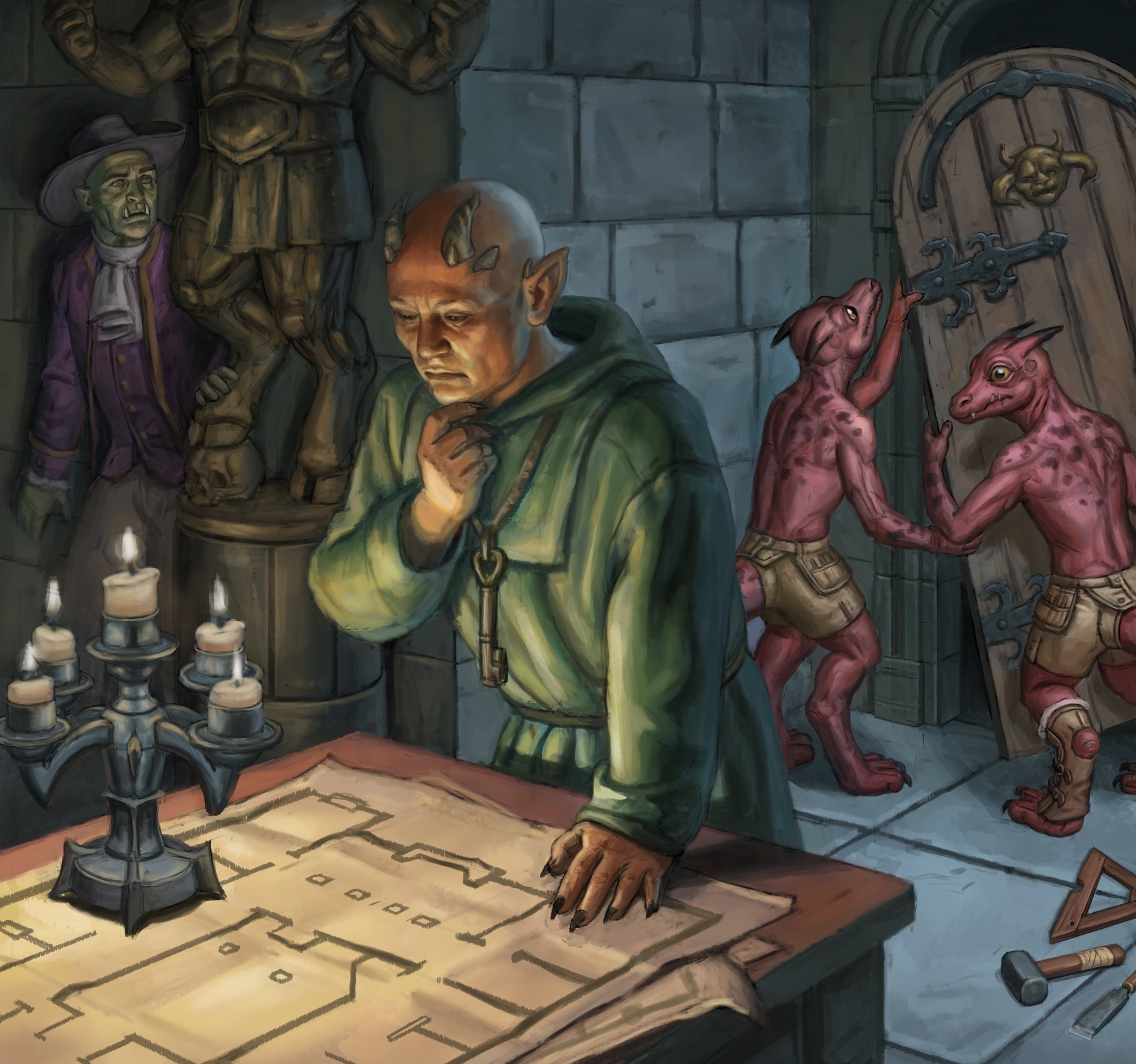 Subscribe on iTunes | Google Play | YouTube | TuneIn | Stitcher | Blubrry | Podbean | Spotify | Android


​
News
Download a few version of Mork Borg
Download A Free Version of MÖRK BORG!
Jamison Stone and Satine Phoenix's Apotheosis Studio to Wind Down
Jamison Stone & Satine Phoenix's Apotheosis Studio To Wind Down [UPDATED]
@ArcDragnBreth casting for Twitch stream
News Digest for the Week of July 8 (Everything BattleTech rebranding)
News Digest for the Week of July 8
Advanced D&D Sales Figures
D&D General - TSR D&D sales numbers compiled by Benjamin Riggs
Basic D&D Sales Figures
D&D General - Basic D&D Was Selling 600,000+/Year At One Point
Dungeons & Dragons: Honor Among Thieves experience at San Diego Comic Con
D&D Movie/TV - Dungeons & Dragons: Honor Among Thieves At San Diego Comic-Con
--------------------
Dungeon Delver's Guide NODES System
Preview of the NODES System
Dungeon Delver's Guide: The NODES System — Level Up: Advanced 5th Edition (A5E)
Dungeon Delver's Guide Trap List Preview
Dungeon Delver's Guide Trap List — Level Up: Advanced 5th Edition (A5E)
A Look at Some Traps
Dungeon Delver's Guide: A Look At Some Traps — Level Up: Advanced 5th Edition (A5E)
--------------------
Please support us on Patreon at
http://patreon.com/morrus
Don't forget to join the Morrus' Unofficial Tabletop RPG Talk Facebook group at
https://www.facebook.com/groups/1033145023517295/
and join us on Discord at
https://discord.gg/VAuxX8M
Ask your Awfully Cheerful Question on Twitter using the hashtag #AwfullyCheerfulQuestion, email morruspodcast@gmail.com, or contact us on TikTok at TikTok
--------------------
Hosts: Russ "Morrus" Morrissey, Peter Coffey, and Jessica Hancock
Editing and post-production: Darryl Mott
Theme Song: Steve Arnott
Kickstarter Game Research: Egg Embry
Kickstarter Game Theme: Lyrics by Russ Morrissey, Vocals by "drwilko", Guitar by Darryl Mott
Malach the Maleficent played by Darren Morrissey
Check out all the media content from EN World at
http://enliverpg.com