Hey,
I'm the guy who made the graphic critical hit dice (
The Dice of Death and Dismemberment | Deck & Dice Games
) and I'm crowdfunding my next dice idea on Indiegogo (
@deckanddice | Linktree
)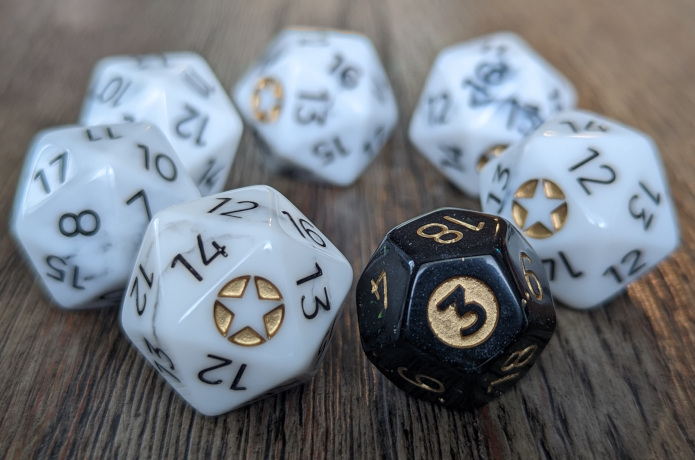 They're called Rapid Stat Gen Dice. With these dice you can generate all 6 standard D&D stats with a single roll. And the odds are very close to the standard "4d6 drop the lowest" method.
I'm launching the crowdfunding on 2/16 and would love to hear what you think.
Thanks,
Marcus
Last edited: