The RPG crowdfunding projects presented in this article end between January 24th to the 30th unless they're a
quickstarter
. There are eight options during that period including RPGs and related products, each worth judging for yourself.
Destiny Aurora-Starfinder-Sci-fi RPG
by Destiny Horizons
END DATE: Mon, January 27 2020 3:06 AM EST.
SYSTEM(S): Starfinder
PROJECT TYPE: Campaign setting sourcebook
MOST POPULAR PLEDGE: $40 + $8 S/H for the PDF and print of the book and a digital copy of the comic
"The Destiny Aurora universe joins the Starfinder galaxy. Create your own ship, crew & adventures. Destiny Aurora is the story of Jayce Carver, an inspector in the Coalition ranks as he tracks the assassin Kunlore Thorne - the man who murdered his Senatorial Wife, while Jayce was tasked with protecting her. After spending five years searching the cosmos, Jayce was pinned with a reputation for being an alcoholic on the edge of sanity. Only crew members who were marked as undesirable by other ships were assigned to the Aurora. Their investigations take them throughout the galaxy, interacting with myriad races and people on both sides of the law, including Renegade criminals: Dro Tov, Trixx We'quor and Belle Azur a smuggler/racer, a hacker/thief and an assassin respectively. This is the universe, you, as adventurers will explore and thrive in. The Starfinder core rules, along with the 190-page Destiny Aurora RPG expansion book, allows you to create amazing new characters, equip them with futuristic tech and weapons as well as a shiny or battle-worn ship to take you into adventures that will immerse you in a sci-fi universe that is limited only by your imagination."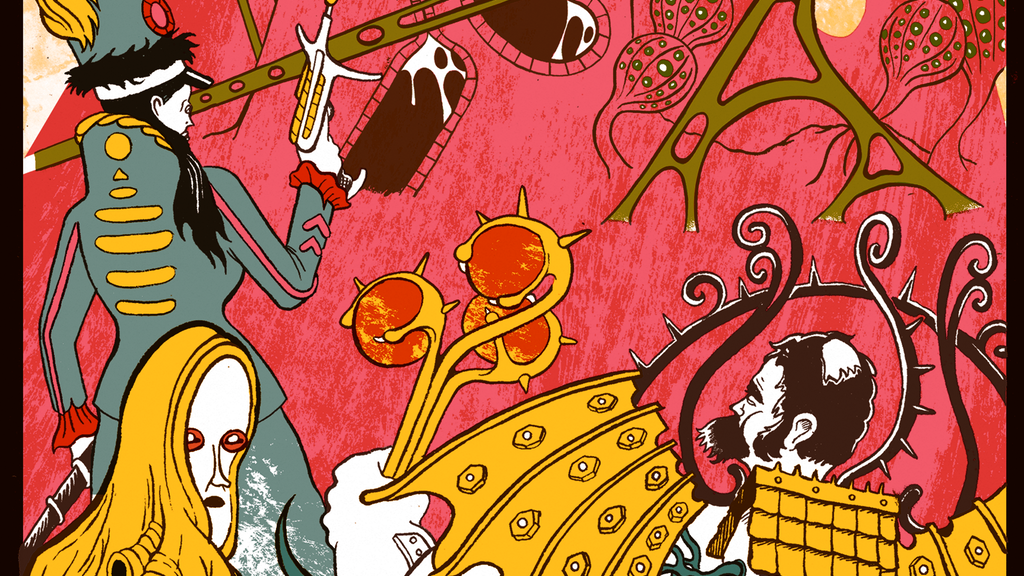 ​
Blood Floats in Space: A New Setting for the Mothership RPG
by
Apollyon Inc.
END DATE: Sun, January 26 2020 5:39 AM EST.
SYSTEM(S): Mothership RPG
PROJECT TYPE: Campaign setting sourcebook
MOST POPULAR PLEDGE: $12 + S/H for the PDF and print copies
"A third-party supplement for the Mothership RPG, containing new classes, new rules for psychic characters, and a new campaign setting! Blood Floats in Space is a third-party setting for Tuesday Knight Games' Mothership RPG. It details The Empire Without Borders or Competition, a vast and slowly crumbling empire. The text will contain two new classes — the Juggernaut and the Psychic — four new deities, new rules for psychic powers, a new Mothership character sheet, and everything else you need to start a campaign. Blood Floats in Space will be a 5" by 8" booklet with a full color cover and a thirty-two-page black & white interior."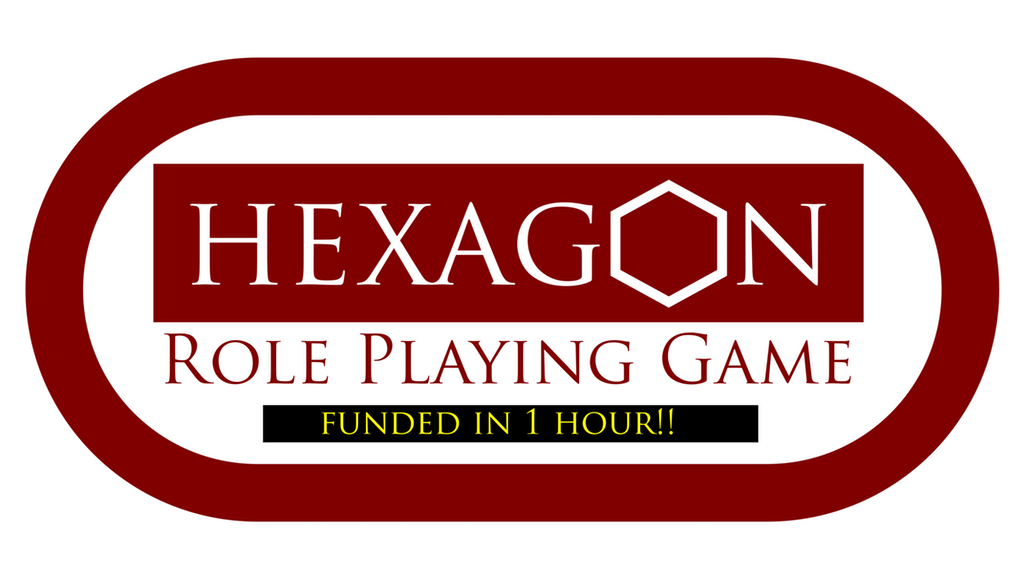 QUICKSTARTER
Hexagon Role Playing Game
by
Diego Pisa Artworks
END DATE: Sun, January 19 2020 12:49 PM EST.
SYSTEM(S): An original system
PROJECT TYPE: Core rulebook
MOST POPULAR PLEDGE: €3 for the character sheet, stretch goals, and more
"Character Sheet based RPG. Have fun learning how to play on the fly! I call the game Hexagon for many reasons, the main one is that between the geometrical forms in the character sheet, the hexagon is the most important, the one you'll use to build your character and evolve. The second reason comes from a player who joking said I've rebuilt the game six times. My approach was to imprint in character creation, game mechanics, and evolution, the same dynamic feel videogames, movies, and anime give us. In-game we always rely on our character sheets for information; so, I've decided the game rules should be built on tutorial sheets, easy to print and consult in a tablet or phone."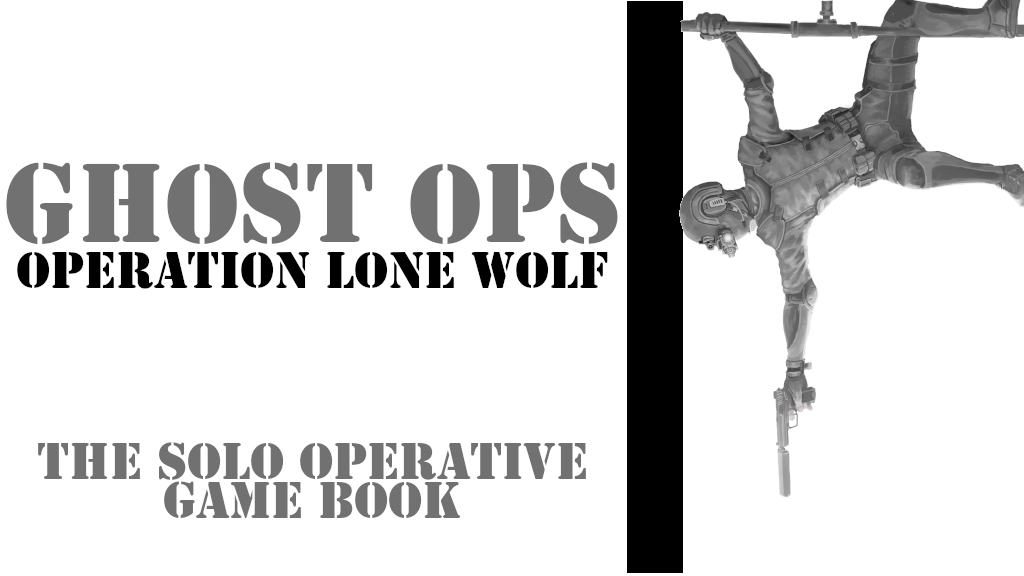 RPG ACCESSORIES
Ghost Ops - Operation Lone Wolf
by
FGDystopia
END DATE: Tue, January 28 2020 9:51 AM EST.
SYSTEM(S): FeralEngine
PROJECT TYPE: This is a gamebook or Choose Your Own Adventure style product
MOST POPULAR PLEDGE: £50 for the PDF, the print book, and a bonus chapter
"A Solo Operative Game Book. As part of a team, you have dealt with situations in Africa, Central America, Europe and the USA and as a team, you have completed these missions successfully, but sometimes a mission calls for something else, something more covert, under the radar and off the record and these missions call for a single professional to step up and do the job. You are the professional, a tier-one operator trained to survive in the harshest conditions against insurmountable odds… You are the Lone Wolf. The first of 3 books

Operation Lone Wolf

puts you in charge of a highly trained operator sent to retrieve highly classified material from an enemy research base. The book comes with all the rules to play as a solo operator and to even transfer a current

Ghost Ops

character into the role and out again to re-join your unit. The game uses a modified version of the

FeralEngine

which is totally compatible with the Core

Ghost Ops

rules and source material. As a player you follow along and make decisions similar to other choose your own adventure style books, all you need is a pencil and some dice. You can use

Fudge Dice

or standard D6 and instructions to use standard D6 are inside the book along with character creation and conversion, rules to play and a character sheet. The book itself will be around 200 pages with black and white artwork throughout by Coty Polk and the mission itself is in three parts,

Part 1: The Wreckage, Part 2: Infiltration

and

Part 3: Escape.

"
D&D 5e Character Booklets Printed on Wet/Dry Erase Paper
by Shaded Areas
END DATE: Tue, January 21 2020 11:59 PM EST.
"D&D 5th Edition Character Booklets printed on wet/dry erase paper making them infinitely reusable."
Cthulhu Soundscapes: Sounds of Madness "Compilation"
by Oliver McNeil
END DATE: Wed, January 22 2020 6:55 PM EST.
"20 Selected Soundscapes from Vol 1-5. 8 Hours of ambience and drama for your roleplaying, board and Larp games."
RPG Map Pack and Art Pack 14 Maps + 300+ arts :The Ascension
by Map Alchemists
END DATE: Thu, January 23 2020 6:44 PM EST.
"A new Map Pack including 14 new maps and an Art Pack of 300 + Items to help you create better maps!"
Floral Fantasy ● RPG Dice Sets
by Festive Fantsy
END DATE: Sun, January 26 2020 8:22 AM EST.
"D&D Dice with a floral twist."
NOTE: This article includes affiliate links to DriveThruRPG. As a DriveThruRPG Affiliate I earn from qualifying purchases.