The last of the holiday-related thinning of RPGs crowdfunding projects is over. We're back to full lists of RPG options including these fourteen projects that end between January 31st and February 6th. At the end of the list are five charity bundles to assist Australia with the wildfire crisis and provide you with great RPGs in the process.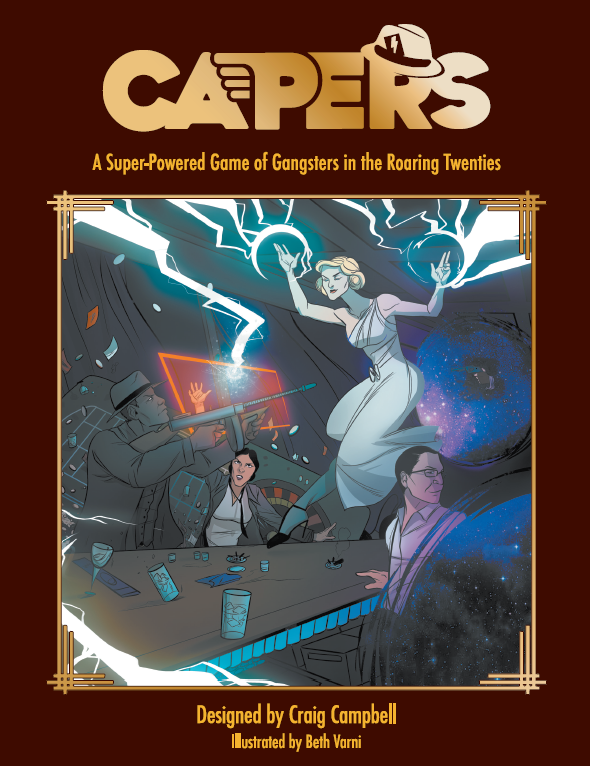 CAPERS RPG Deluxe Hardcover
by
Nerdburger Games
END DATE: Thu, February 6 2020 9:00 PM EST.
SYSTEM(S): An original system
PROJECT TYPE: Core rulebook
MOST POPULAR PLEDGE: $45 + $10 US S/H for the PDF and the enhanced hardcover of the book plus additional PDFs
NOTE: I've traveled to conventions with Craig Campbell of Nerdburger Games (Conapalooza and Multiverse Con)
NOTE: I interviewed Craig about CAPERS (on the Tessera Guild here) and reviewed the game (on d20 Radio here)
"High-Quality Hardcover of the Award-Winning Tabletop RPG CAPERS, a Super-Powered Game of Gangsters in the Roaring Twenties. It's the 1920s Prohibition Era in the United States. Alcohol is illegal. Organized crime grows at an unprecedented rate as gangsters get rich selling hooch to a thirsty populace. You are one of those gangsters…and you have super-powers! In the CAPERS tabletop roleplaying game, you portray a character with extraordinary abilities in the Roaring Twenties. As a gangster, you seek to exploit the law and get rich off of alcohol, gambling, prostitution, and racketeering. You join up with other players to collectively seek your fortunes in the vice-riddled, booze-soaked casinos and speakeasies of the Jazz Age. We'd like to create a high-quality hardcover of the CAPERS RPG, something we haven't done before. This requires doing an offset print run on a printing press. This book will feature sewn binding, high-end materials, and richer color. It will be a really lovely book that'll look good, feel good, and stand the test of time, shipped right to your door."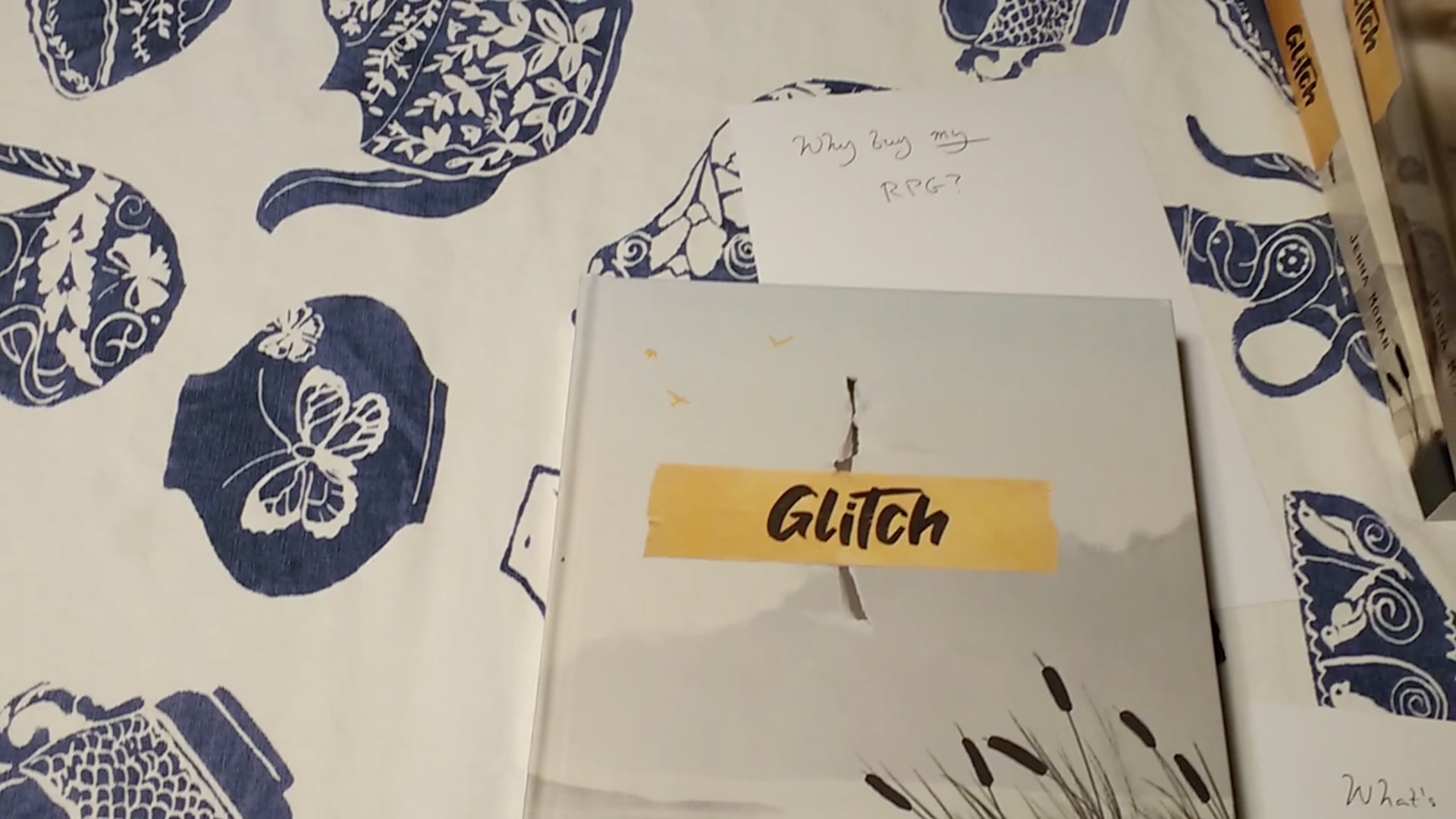 ​
Glitch
by
A Far and a Sunless Land
END DATE: Thu, February 6 2020 8:00 AM EST.
SYSTEM(S): An original diceless system
PROJECT TYPE: Core rulebook
MOST POPULAR PLEDGE: $75 for the two versions of the PDF, an ePub version, the POD, and print versions of the game plus Nobilis 2nd edition & Game of Powers PDFs
"My name is Jenna Moran, author and creator of Nobilis, the Chuubo's Marvelous Wish-Granting Engine RPG, and much of the Weapons of the Gods RPG, as well as a major contributor to a number of products for Exalted, Trinity, In Nomine, and other well-regarded RPG lines. Glitch is a game about living in a broken world. A game about hope and struggle. It's a game about people, people like you and me, more or less, people who were like you and me, until they stumbled on a "glitch"—a lesion, a crack, an unfixable and irredeemable break in the fabric of reality; and that glitch broke them, in turn. And for a while, infected by the malice of the endless void beyond the world; for a while, their eyes made open to the true nature of the world, they thought that the answer, the best answer, the only answer, to that break was to end the world itself … until they realized that was dumb. Now, they solve mysteries!"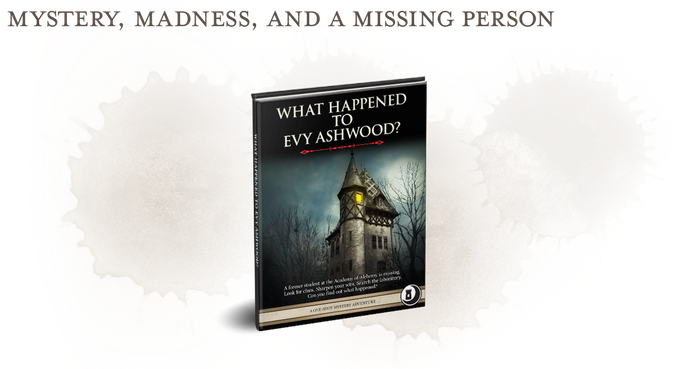 A One-shot Mystery Adventure Inspired by H.P. Lovecraft!
by
Midnight Tower
END DATE: Mon, February 3 2020 11:23 AM EST.
SYSTEM(S): Dungeons & Dragons 5e
PROJECT TYPE: Adventure module
MOST POPULAR PLEDGE: £15 for the PDF and POD versions of the book
"What happened to Evy Ashwood? is a new fantasy RPG adventure for D&D 5e. What happened to Evy Ashwood? is a mystery adventure and intended for a party of three to five 6th-level characters. The Great Old One Compendium will contain Cthulhu-inspired magical items, lore, spells, curses, and more! Created by Midnight Tower, from the nerds who brought you Secrets of the Drow. The printed copies will be approximately the size of an A4 (8.5 x 11 inches) and available in softcover or hardcover versions."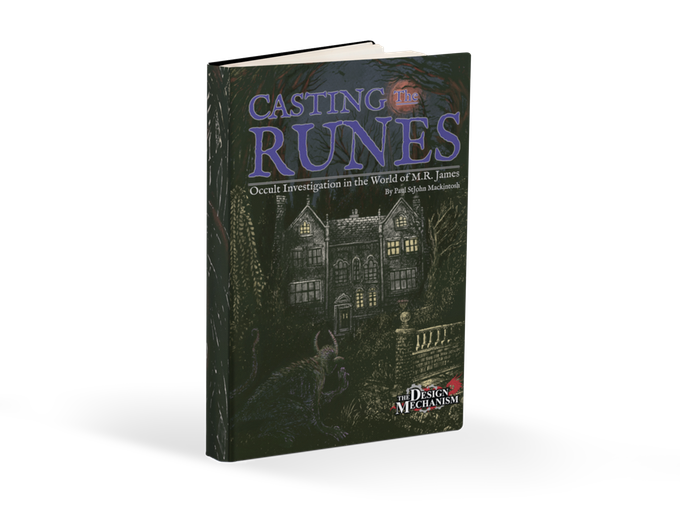 Casting the Runes
by
Design Mechanism
END DATE: Mon, February 3 2020 8:08 AM EST.
SYSTEM(S): GUMSHOE
PROJECT TYPE: Core rulebook
MOST POPULAR PLEDGE: CA$40 + CA$6 US S/H for the PDFs and print copies of the book
NOTE: Try the free Casting the Runes Preview at DriveThruRPG
"Casting the Runes is an investigative roleplaying game based on the ghost stories and tales of the supernatural by renowned medievalist and writer, M. R. James. Casting the Runes the roleplaying game is powered by the GUMSHOE game engine, the perfect rules for investigation and tense, supernatural events. Set in the Edwardian Era (approximately 1901-1910, during the reign of King Edward VII of Great Britain), players take on the roles of occult investigators: antiquarians, scholars, archivists, archaeologists, detectives, and so on, exploring the supernatural and uncovering arcane and esoteric mysteries. The GUMSHOE engine, created by renowned game designer Robin Laws, has been carefully tailored to the ghost story genre, and everything you need to explore the Edwardian world and create your own Jamesian stories is included in one book."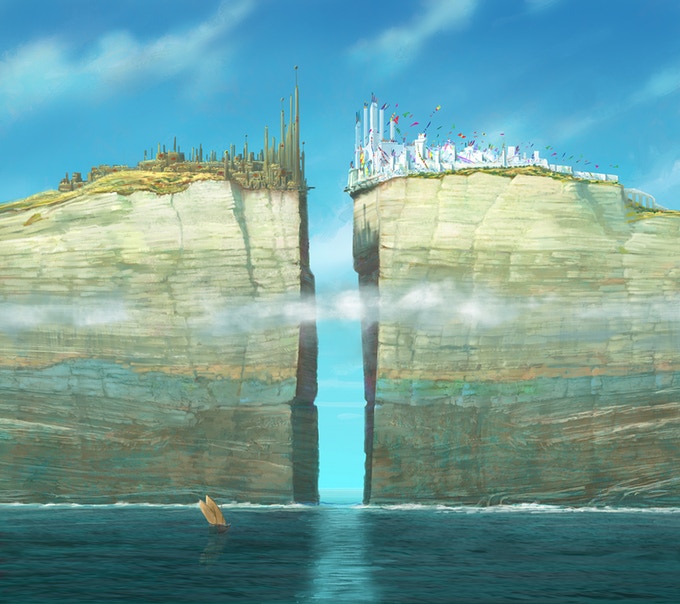 ​
Chronicles of Denoa: Chapter 1 - 5e RPG Setting & Campaign
by
Hammerdog Games
END DATE: Fri, January 31 2020 9:00 PM EST.
SYSTEM(S): Dungeons & Dragons 5e
PROJECT TYPE: Sourcebook
MOST POPULAR PLEDGE: $40 for the PDF of the book, music, and the DM's toolkit
NOTE: I contributed to a Hammerdog Games product, The Dread House
CHARITY NOTE: Hammerdog Games contributed a book (The Grande Temple of Jing) to DriveThruRPG's AU Charity - Fantasy Supplements [BUNDLE]
"A world made up of worlds. A fantastic RPG fantasy world for 5e, explored & unlocked through campaigns and short adventures. A world shaped by fan feedback. Denoa is a broken, magical world. In the time before time, its continents were separated by a titanic sea serpent known as the Sorogoros. As a result, the ecology of each land evolved without the others. Each now sports its own peoples, its own cultures, its own magic styles, its own monsters. Your job is to uncover them all. But for now, things are secret, and information is purposefully made scarce. Denoa is a world built for storytelling. It contains a rich mythology and history that inform adventures without overwhelming them with detail. An official campaign story plays out in real time, with key events hosted at kitchen tables and game stores around the world. However, DMs and players can take things at their own pace, and choose to play the meta story, or use its ideas to tell their own stories."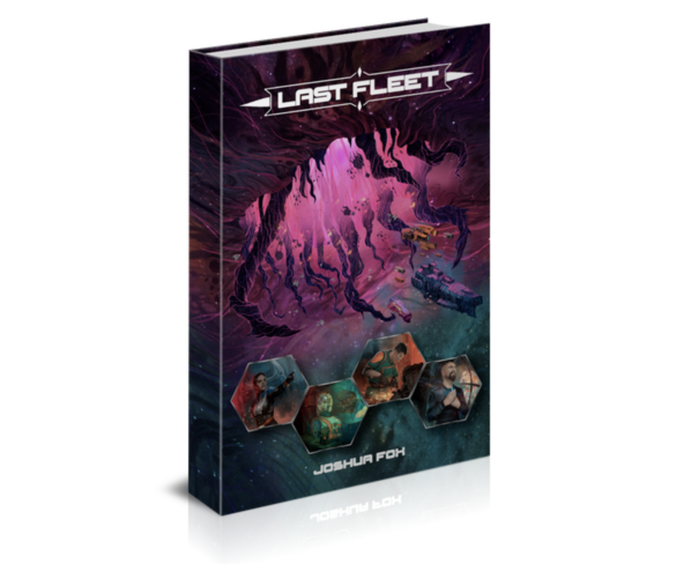 Last Fleet RPG #lastfleetrpg
by
Black Armada
END DATE: Fri, January 31 2020 4:00 PM EST.
SYSTEM(S): Powered by the Apocalypse
PROJECT TYPE: Core rulebook
MOST POPULAR PLEDGE: £25 + S/H for the PDF and hardcover
"Action, intrigue and drama as the last of humanity flees across space from a merciless inhuman foe. The last of humanity are fleeing across space, pursued by the implacable inhuman adversary that destroyed their civilisation. They're outnumbered and outgunned. Supplies are running low. The actions of a brave few could be all that stands between humanity and extinction. Welcome to the Last Fleet. Last Fleet is a tabletop roleplaying game where you play brave pilots, officers, engineers, politicians and journalists struggling to hold the human race - and themselves - together under unbelievable pressure. The game focuses on action, intrigue and drama in this high-stakes situation. You'll fight space battles, search for enemy infiltrators, tackle supply shortages and navigate faction politics. You'll strive against your own self-doubt and sometimes crack under the stress."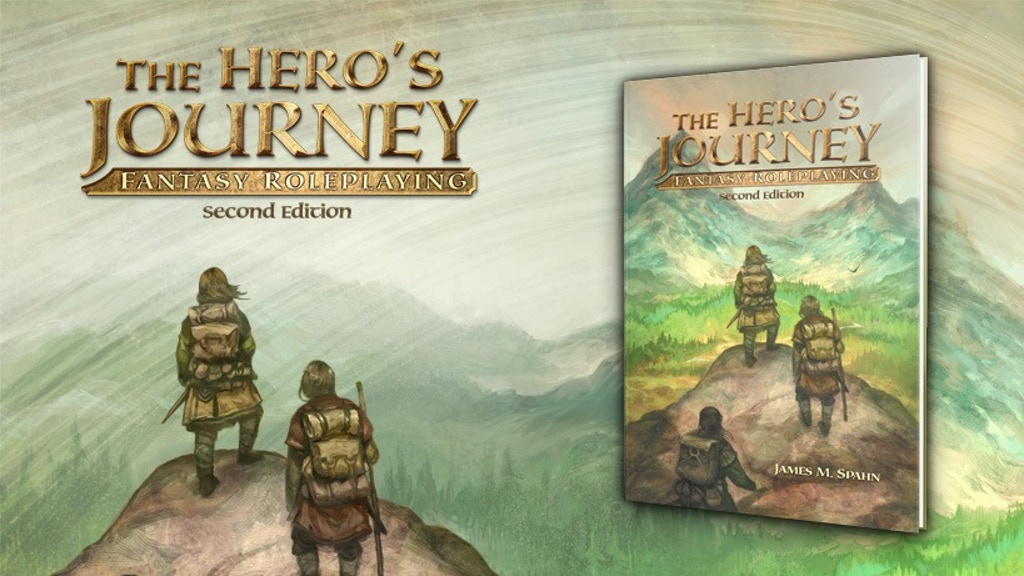 The Hero's Journey 2e
by
Gallant Knight Games
END DATE: Fri, January 31 2020 11:20 AM EST.
SYSTEM(S): OSR
PROJECT TYPE: Core rulebook
MOST POPULAR PLEDGE: $40 + $7 S/H for the PDF and hardcover
"Heroic low-fantasy roleplaying inspired by classic fantasy literature and modern game mechanics married to old-school design ethos! The Hero's Journey Fantasy Roleplaying, Second Edition is a fantasy roleplaying game that blends classic tradition and modern game design to bring you an experience where players take up the mantle of heroes in a world of danger and magic inspired by classic fairy stories and timeless fantasy literature. Whether you're taking a Knight clad in shining armor astride your grand steed, a cunning Burglar hoping to use your silver tongue to flatter a terrifying Elder Wyrm while your friends slip away, or a dedicated Yeoman who has given your heart and soul to defend the good and true people of the world from the strange dangers of Fairie and beyond, The Hero's Journey, Second Edition creates a gaming experience firmly rooted traditional western folklore where the player characters are more than just sword-swinging mercenaries looking to kick in the door, kill the monster, and claim the loot. In The Hero's Journey, Second Edition, they are all that stands between civilization and the unimaginable dangers just beyond the wild…"
Mighty Tiny: Tales of the Old Empires (5e and SWAdE)
by
Battlefield Press
END DATE: Thu, February 6 2020 9:01 AM EST.
"A role-playing game set in the world of Ben Dunn's Mighty Tiny manga, written as SWAdE and 5e compatible editions."
The 'Big Book' of DND 5E Characters..
by Jason "Journeyman Blacksmith" Henderson
END DATE: Sun, February 2 2020 12:34 PM EST.
"A new book of 600 Playable DND - 5E characters (PCs).. Built for the Make 100 campaign.."
Libreté: an RPG of Lost Children
by
GMDK
END DATE: Sat, February 1 2020 10:00 AM EST.
"A macabre tabletop RPG about children trying to survive in a haunted, abandoned city."
RPG ACCESSORIES
Make 100 Character Portraits & Tokens!
by Bob Ash
END DATE: Sat, February 1 2020 5:01 AM EST.
PROJECT TYPE: RPG accessory
"I love making character art for Role Playing Games! I'm making 100 character portraits, with tokens of your favorite characters."
Dice Tower – 2020
by The Dice Tower
END DATE: Fri, January 31 2020 11:59 PM EST.
"Welcome to an all-new season of the Dice Tower! We are raising funds to continue our coverage of board games and the people who play them."
Neon Knights - Dice That Glow
by Rockabilly Soap
END DATE: Fri, January 31 2020 11:11 PM EST.
PROJECT TYPE: RPG accessory
"Chonky Boys - Swirly liquid-filled D20 dice made by hand - Make 100 event."
Kickstarter Exclusive Fire Dragon Valhalla Screen
by Dog Might Games
END DATE: Thu, January 30 2020 11:45 AM EST.
PROJECT TYPE: Quickstarter RPG accessory
"A MIND BLOWING four panel GM screen featuring a Kickstarter Exclusive Fire Dragon design in gorgeous Curly Maple. Only 100 available."
---
Help out Australia during this crisis and pick up some great RPG titles in the process!
DriveThruRPG
is hosting five bundles featuring best-sellers and award-winning games with the proceeds from the purchases going to a good cause!
"Terrible fires have been ravaging Australia since July of 2019, and matters are only getting worse. All proceeds from your purchase of [these products] will be donated in equal measure to these two charities:
Disaster Relief and Recovery - Red Cross of Australia
Bushfire Emergency - World Wildlife Fund Australia"
NOTE: Save for the AU Charity links, this article includes affiliate links to DriveThruRPG. As a DriveThruRPG Affiliate I earn from qualifying purchases.