It's a new edition for Pathfinder—and our
19th article in this new run of TRAILseeker
, the weekly ezine where we publish Pathfinder-compatible material thanks to the support of our lovely Patreons!
In this case, we have a
new short adventure
, "Sands of Twilight", this time set in a classic desert environment and designed for 5th level characters by Greg Pest. With color art by Marcel Budde.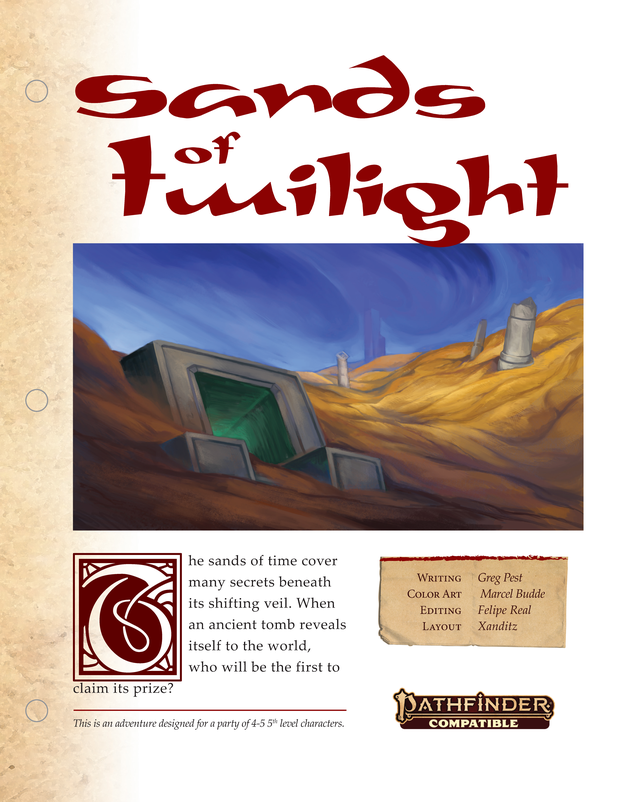 In TRAILseeker we publish everything from new short adventures, like this one, to new spells, ancestries, short adventures, feats, equipment, magic items, AND MORE. You can access this and all our previous articles for as little as $1 at
patreon.com/trailseeker
Not sure if TRAILseeker is for you? We offer you FOUR articles FOR FREE (including a sweet, short adventure) here:
bit.ly/trailseekerfree