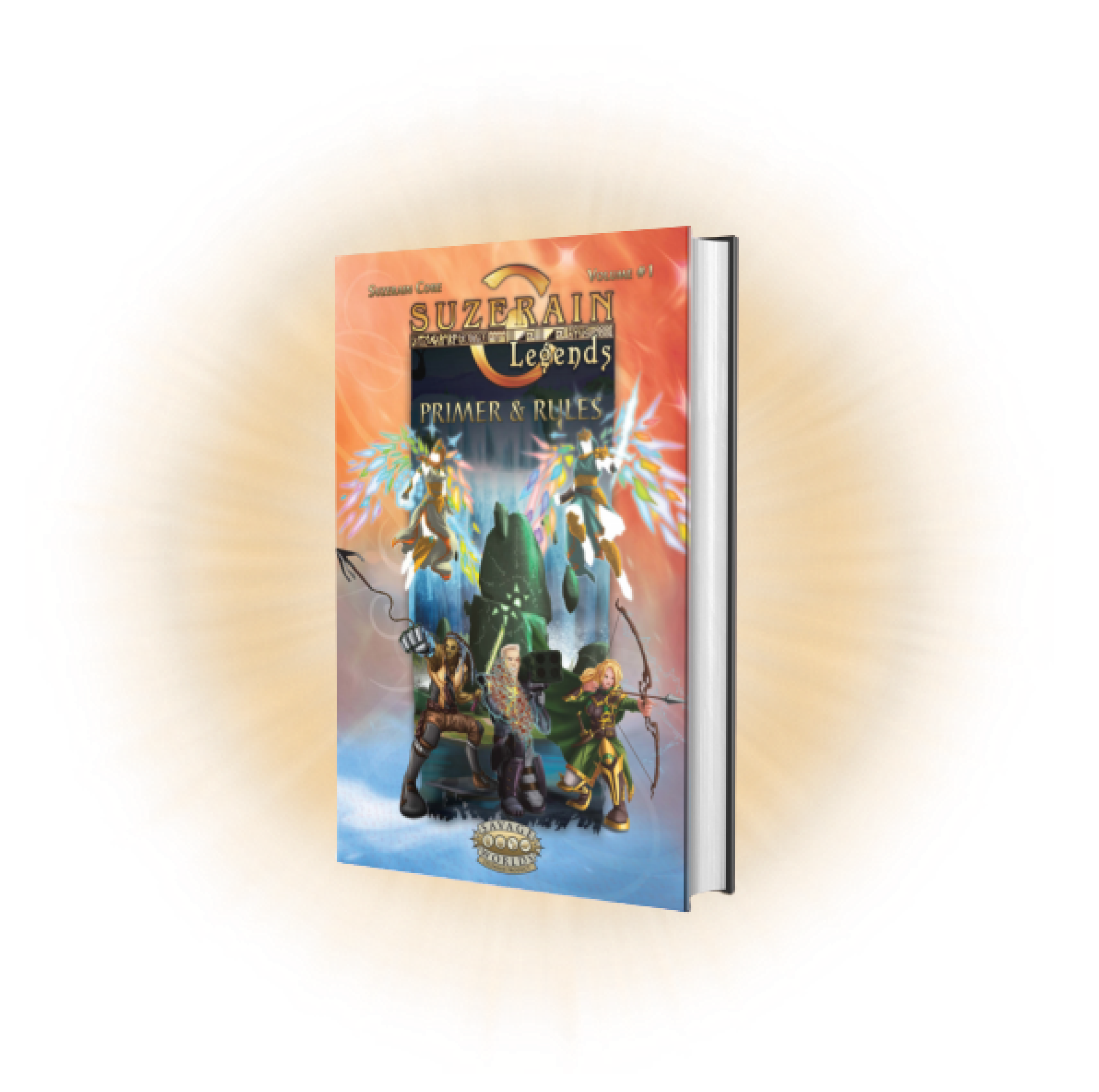 Hey all!

We have a Kickstarter coming up to bring Suzerain into the all exclusive dead tree club. To commemorate the occasion, we are giving away a free Shane Hensley adventure set in Suzerain! You can claim it by following
this link
.

For anyone who doesn't know what Suzerain is all about...

Set in the year M23, Suzerain is an ENnie award winning living meta-setting for Savage Worlds. Your chosen setting is limitless, and could be anything from racing spaceships around Victorian England to traversing the Sunfire Domain (the home of Ra's techno-Egyptian pantheon), and anything in between.

But what's the tone? What's the theme? As one of The Awakened, you are a superhero fighting against the evil plots of the absolute worst of the worst, and it doesn't get any worse than the Tempest, an elusive organization that has been bringing the gods to their knees. So, whether you're a cyber-enhanced raccoon-man or a barbarian who knows the riddle of steel, you are the last line of defense against a universe getting thrown into chaos.

Hope you enjoy!