The Carter is a customized freighter.
I mapped The Carter using the 1 CU = 4 squares. Not visible on the floorplan are:
5 CU given to SS
3 CU given to computers, scanners, etc.
10 CUs given to shields
5 CUs given to the tractor beam
Luxury was not a problem, although having so many cabins helped. I needed all the cabins because this will be the PCs primary ship and there are seven of them.
As FTL is highly restrictive in my setting, engines were easy and actually the ship engines technically produce more than I'll allow. The computers make up for that though, dropping the engines back down to 2 (from 3).
I created a new "add on" item for the ship.
Navigational Computers: Each nav computer costs 1MC and takes up .25 space. Each computer reduces required crew by 1 for the purposes of flying the starship. That allows the ship to fly with just one person. It cannot use any of the guns or sensors and such without an actual crew.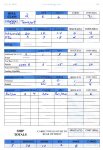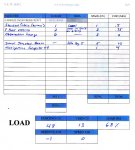 Bridge (incidentally, this doesn't take any CUs technically)
Observation lounge
(more of the) Observation lounge and poor quality cabins (x6)
Standard quality cabin
Subluminal engines
Rail guns - set on tracks so they can pivot up and down the side of the ship
Cargo space (a/b are ramps that can be lowered for getting onto the ship)
FTL engines
Last edited: