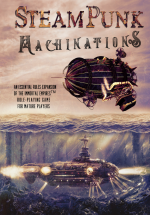 Paperback, 8.5x11, full-color, 85 pages
Steampunk Machinations

is our first setting expansion to the original parallel dimension 1st thru 7th ages of Immortal Empires Role Playing Game for Mature Players.​

It is perfectly compatible with both core rulebooks (

Storyteller's Codex

&

Adventurer's Rulebook

,

both of which you'll still need to run a completely fun game

). But where the original setting challenged you to become immortal and emperor/empress of one of the five Ancient Races, your job in Steampunk Machinations is a lot easier: just become Mayor of Steamtown (or one of the towns that survived the nukes and EMPs!)

New Vocations, Personalities, abominable Beasts, Machines, Artifacts, and concepts like aether abound in this expansion. And while it may make for significantly shorter Campaigns than vying to become Emperor, becoming Mayor is still very challenging. Not only do you have to placate the lowly cogs, but you'll have to impress High Society as well -- after all, they'll be the ones paying the bills for you, right?

Of course, you could take a risk and go "Off-grid" and try to navigate the underworld of hit men, thieves, and charlatans, just as long as you keep your "On-grid" identity free of suspicion!
Steampunk Machinations is available on Amazon

here

for only $14.99. Also, take a quick visit to SubrosaGames.com to see all our Immortal Empires products!​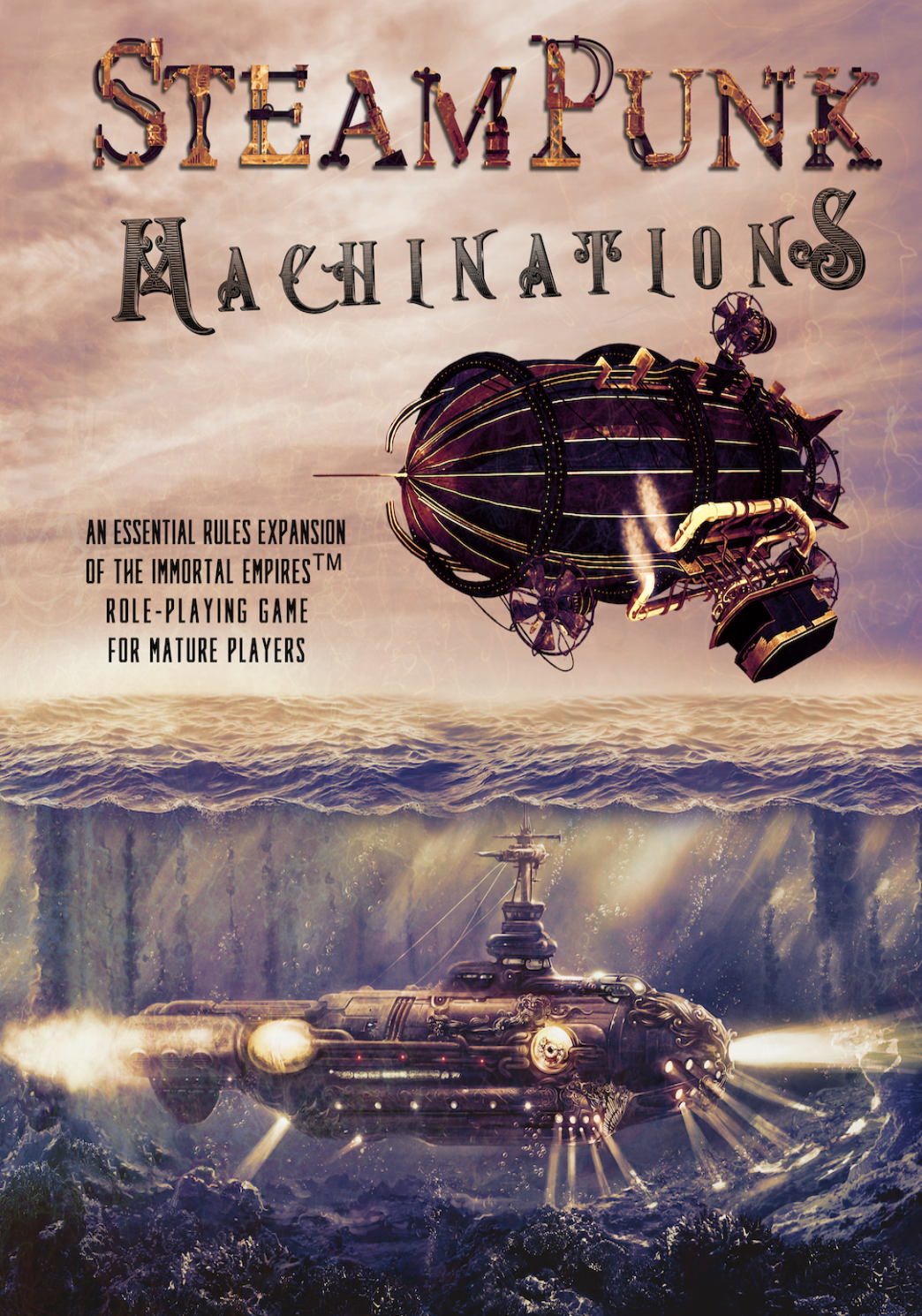 Last edited: