If you need a quick stocking stuffer, dice are a great choice. But they're not cheap anymore, and in fact the dice industry how exploded with options. The dice listed below are in alphabetical order by class. Best of all, they all ship using Amazon's Prime shipping (that's still not a guarantee it will arrive on time, but it helps!).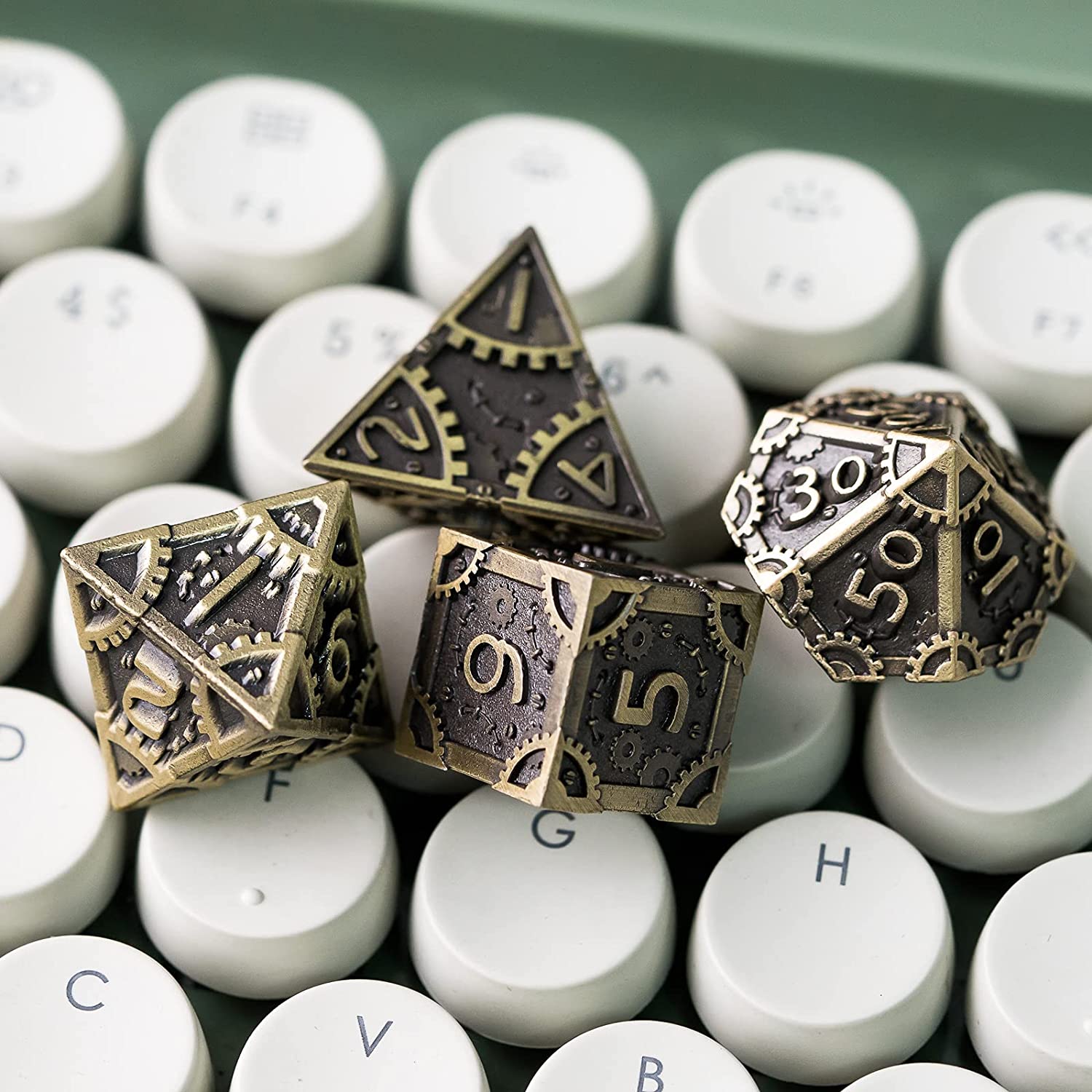 Metal gears in ancient bronze is perfect for any artificer.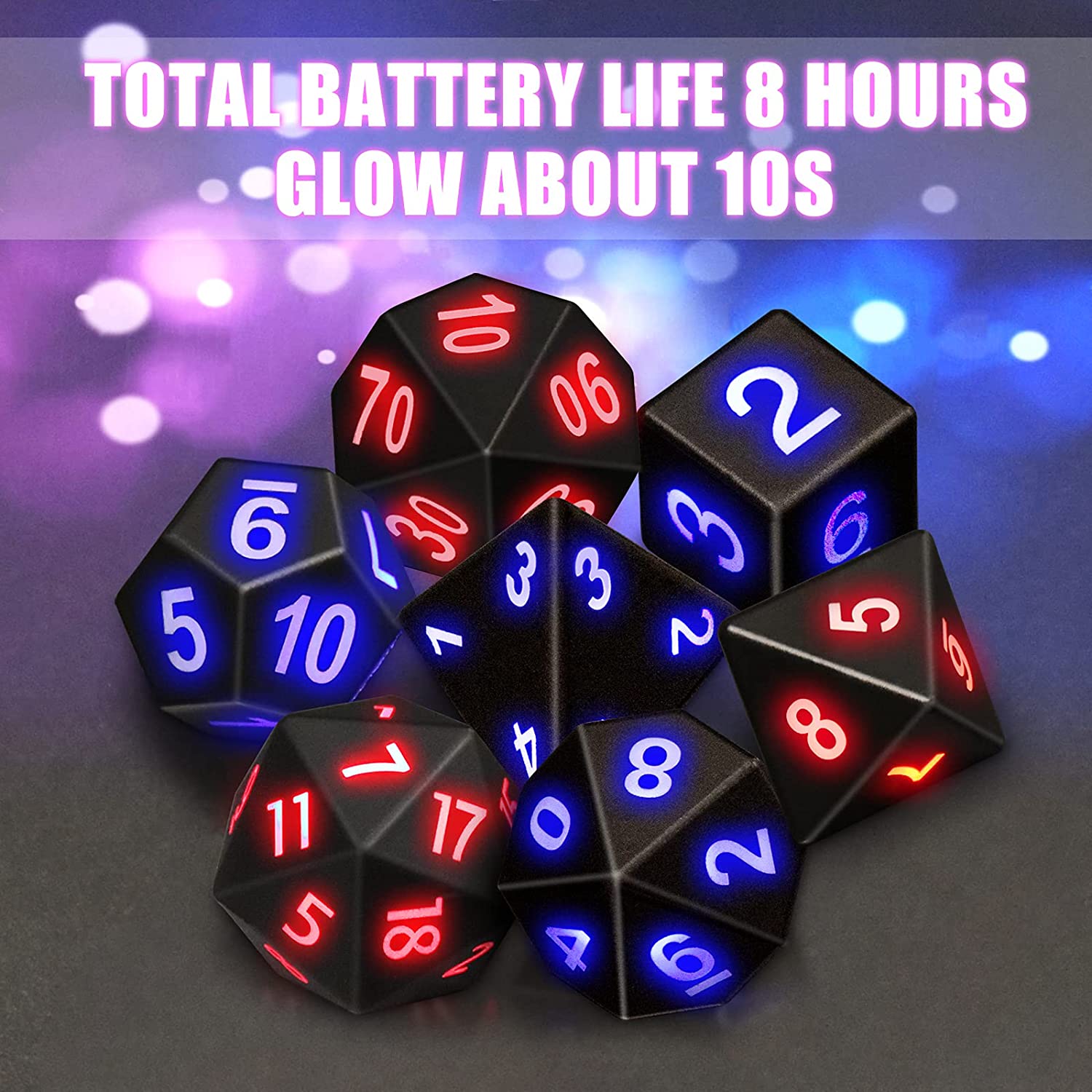 Who needs regular dice when you can have dice that flash when you throw them? Bards, that's who.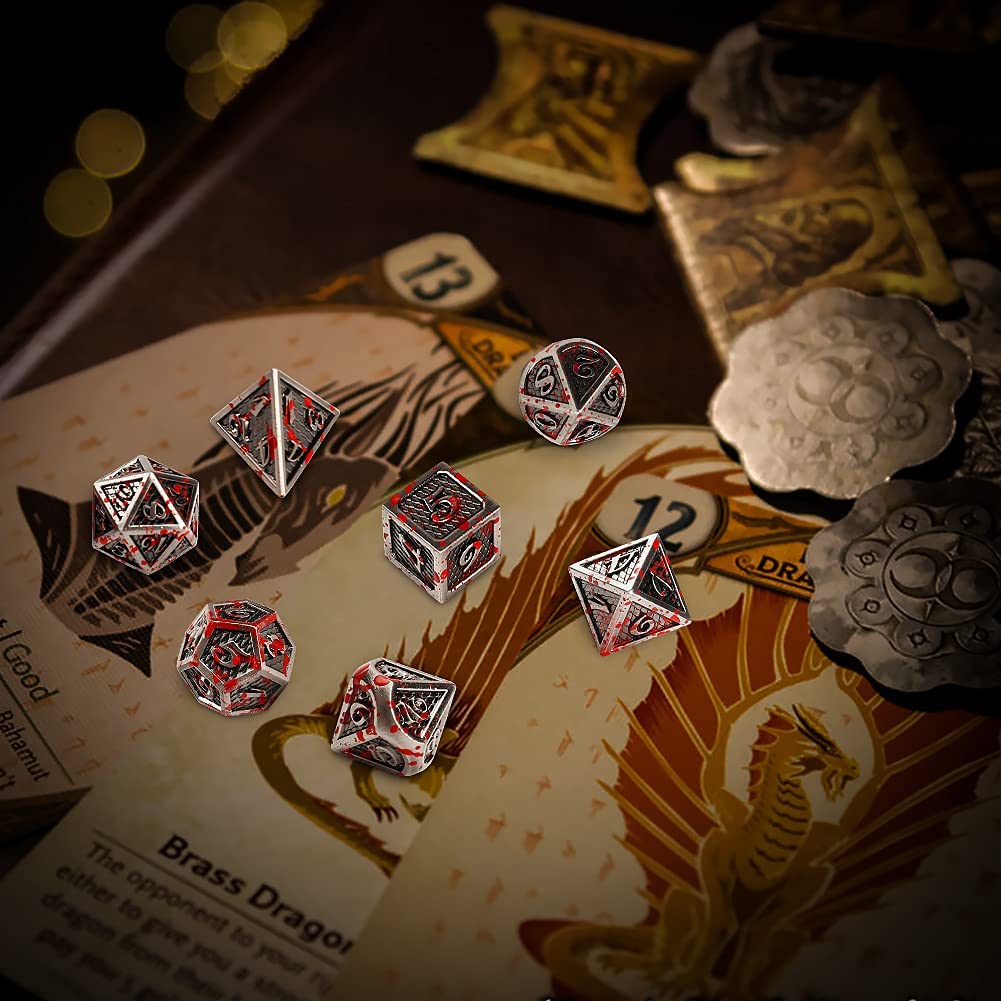 If you're wondering what dice look like for a barbarian, it involves blood spatter.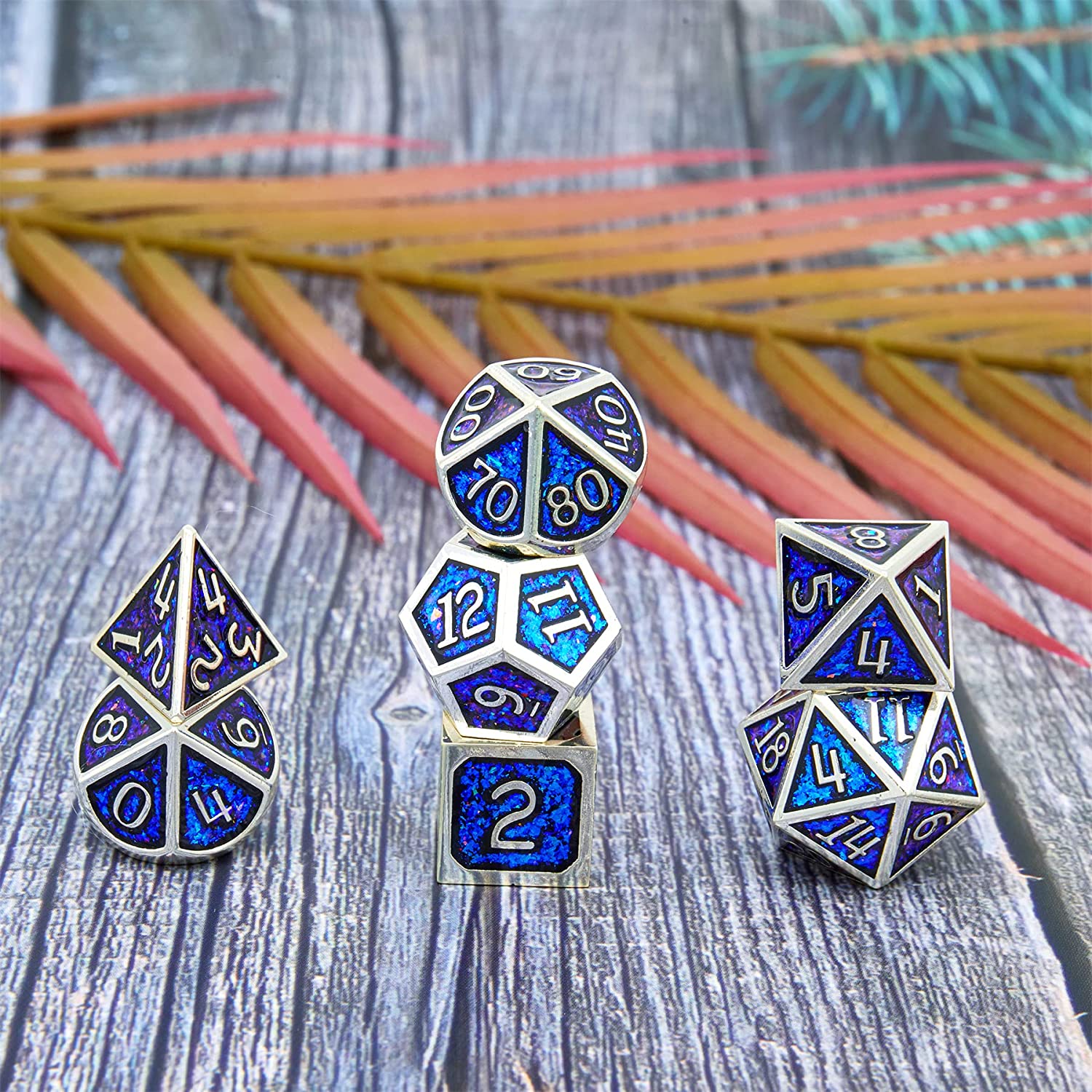 Evoking the sparkling blue of divine magic with the silver edging of metal armor, this set is perfect for clerics or paladins.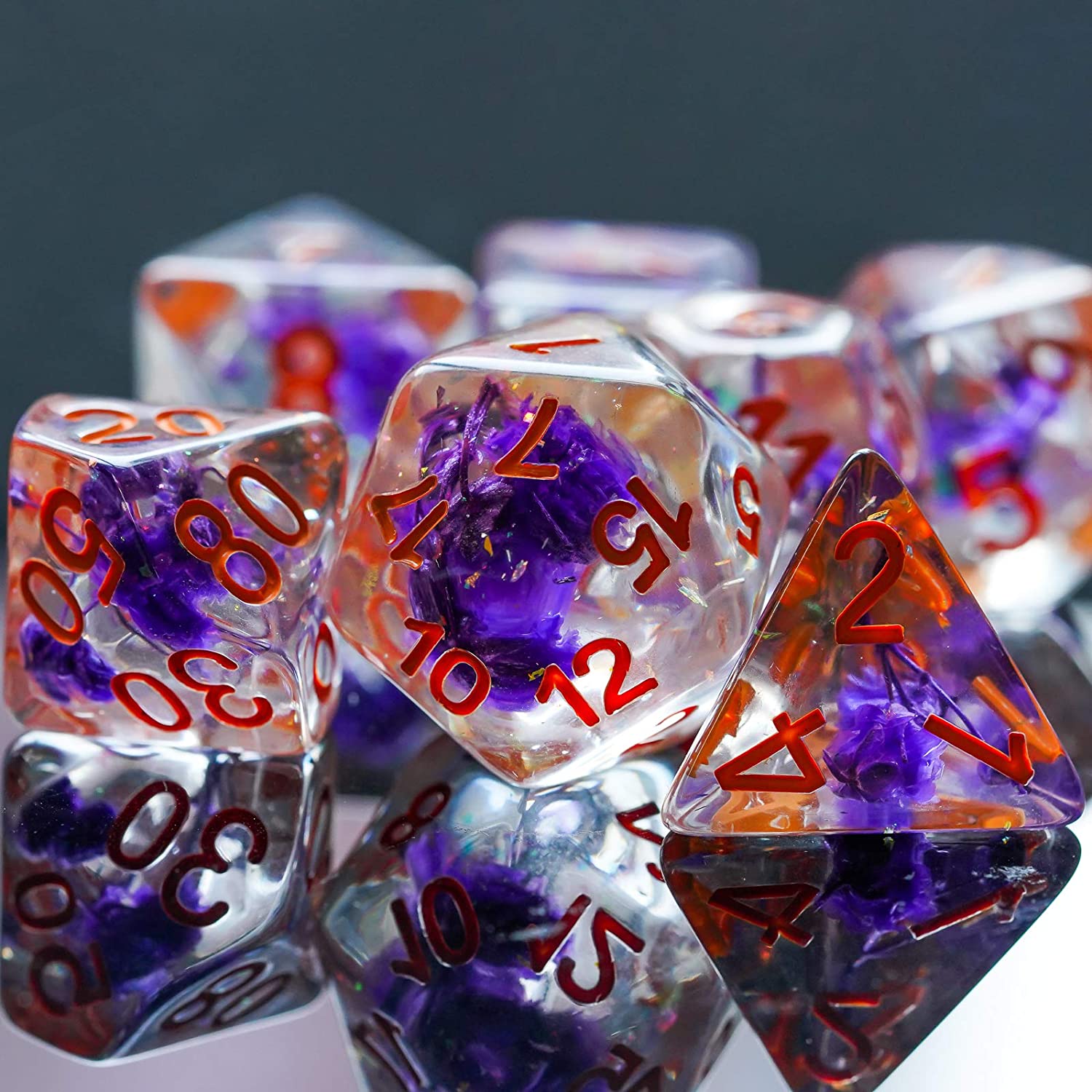 These dice have flower petals inside them, as befitting nature casters.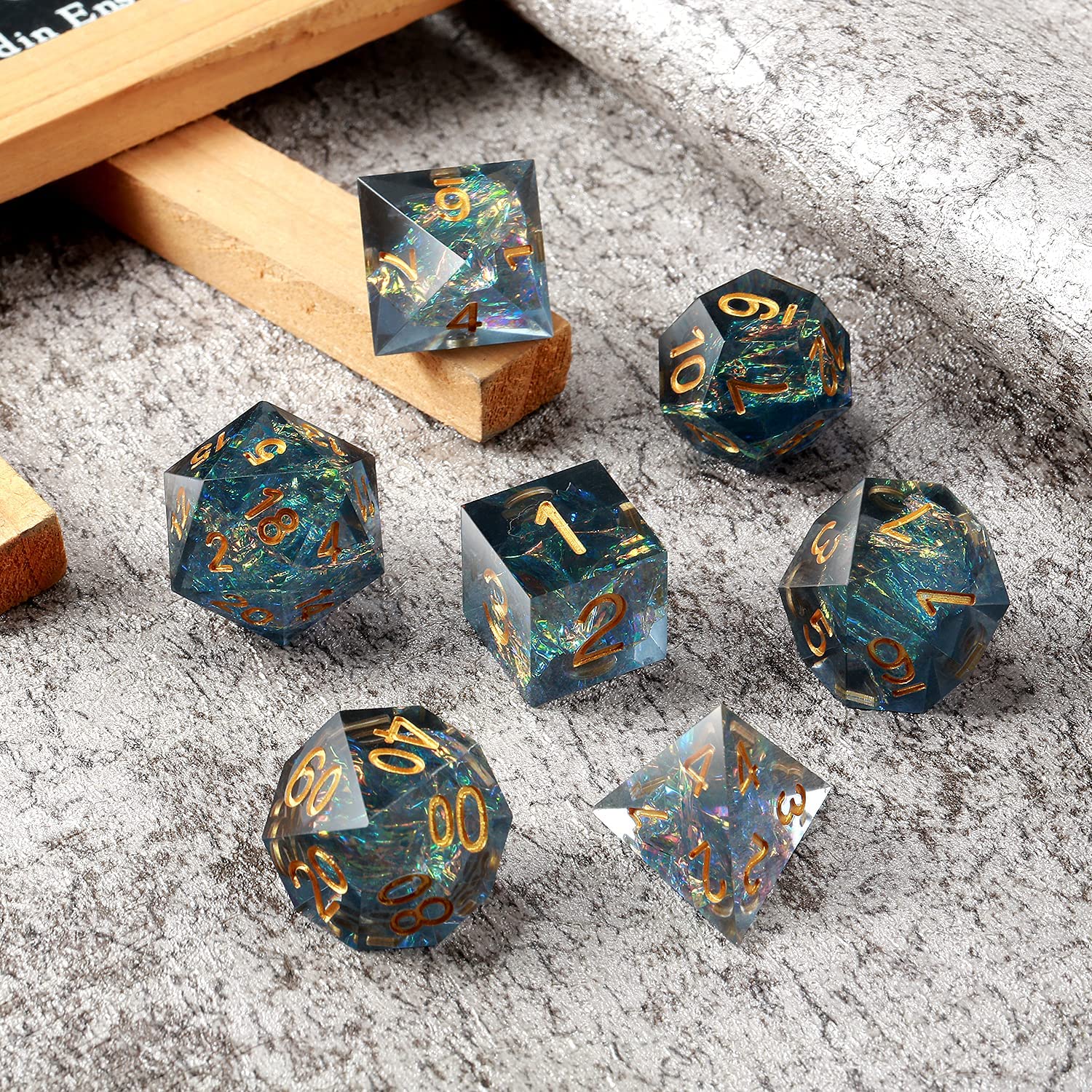 This dice set is as deadly to tables as your fighter is to monsters. If you've ever wondered why there are dice trays, sharp-edged dice are one of the reasons. And it comes with its own armor: a metal dice box.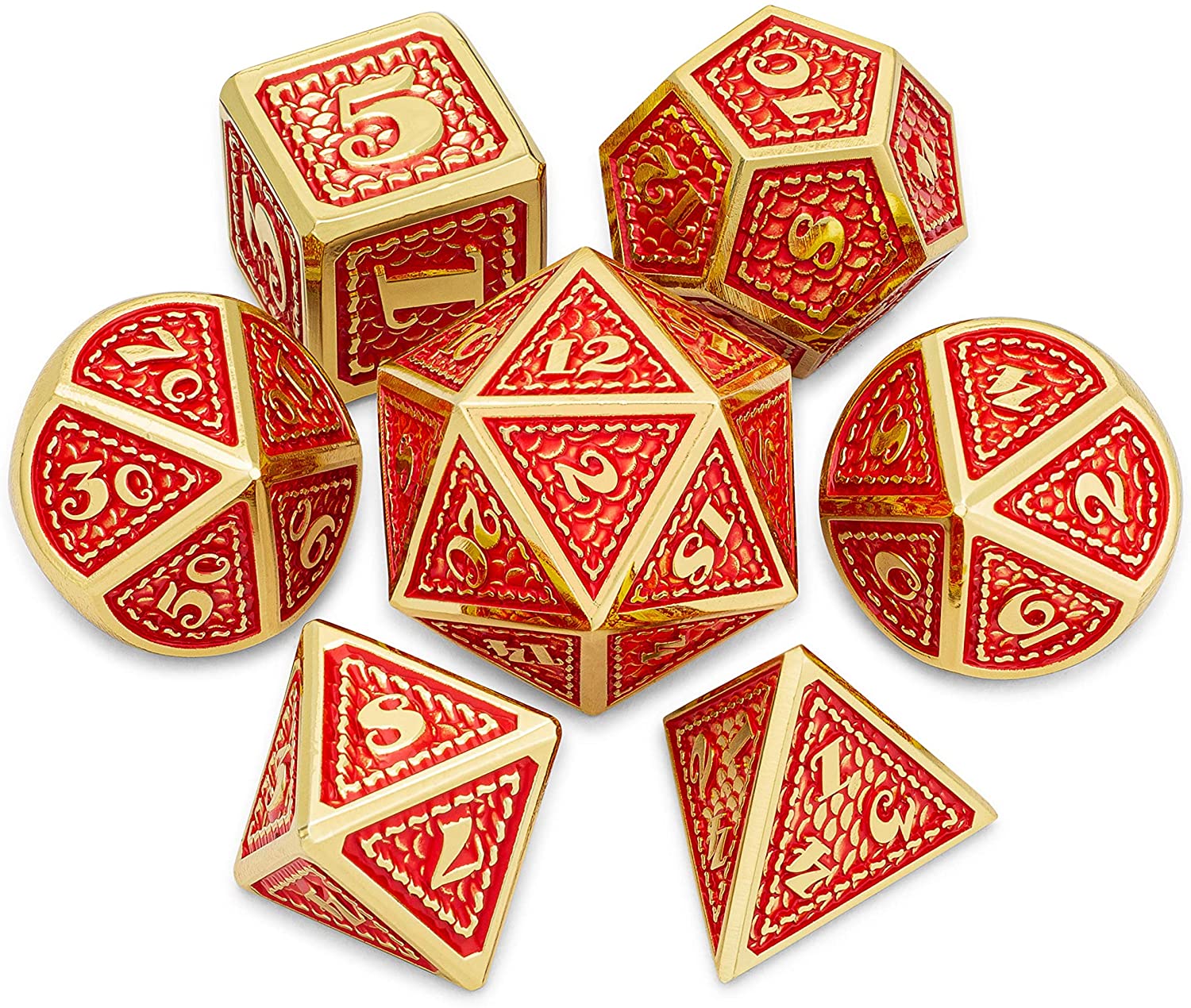 This set is brightly-colored in red and gold trim, evoking an Asian theme.
I also like to call these dice "chandelier dice" because of the gold numbering on the silver dragon background.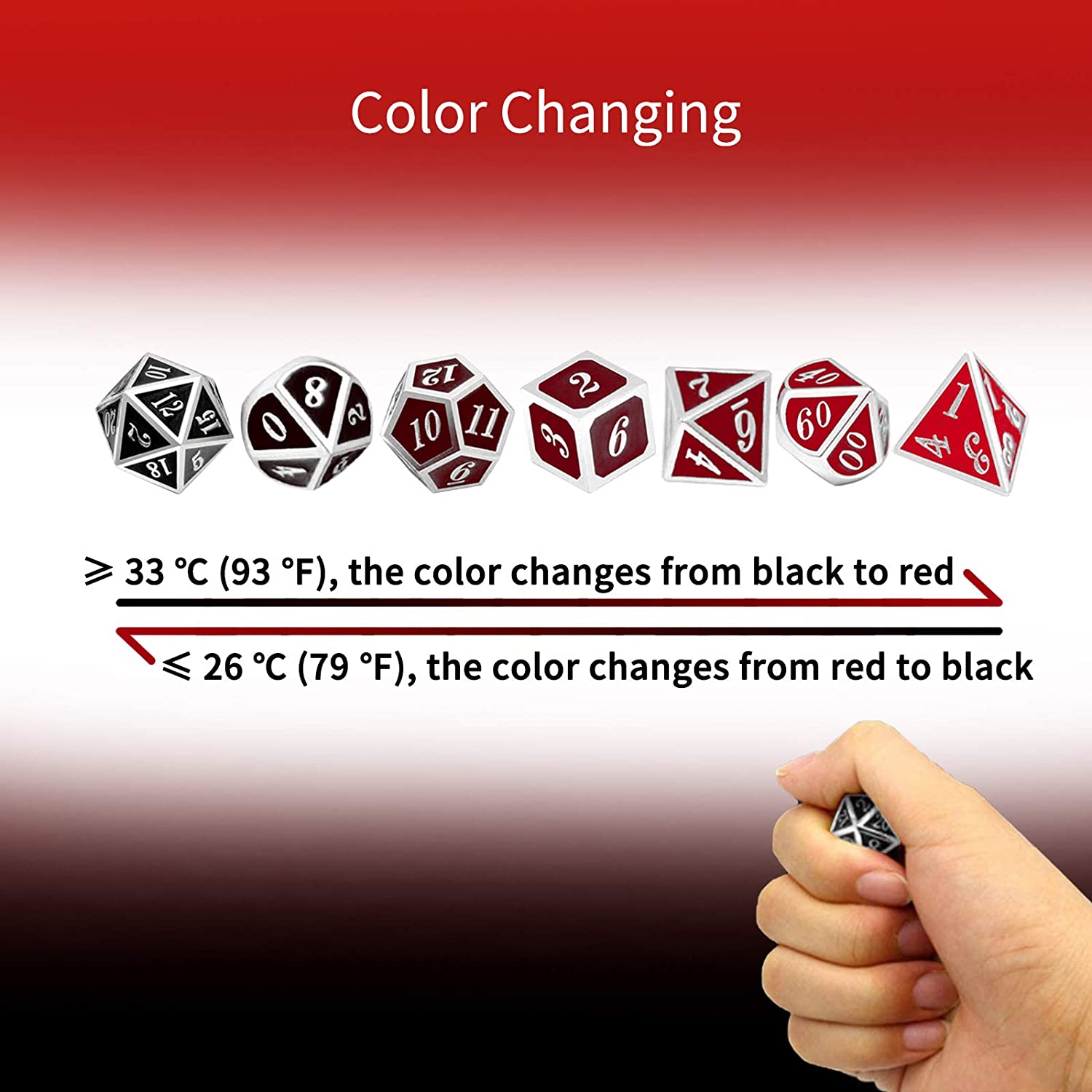 For the ranger who travels across all kinds of terrain, this set changes between red and black. One caveat is you'll need to live in a place where the temperature swings between 26 ℃ (79 ℉) and 33 ℃ (91 ℉).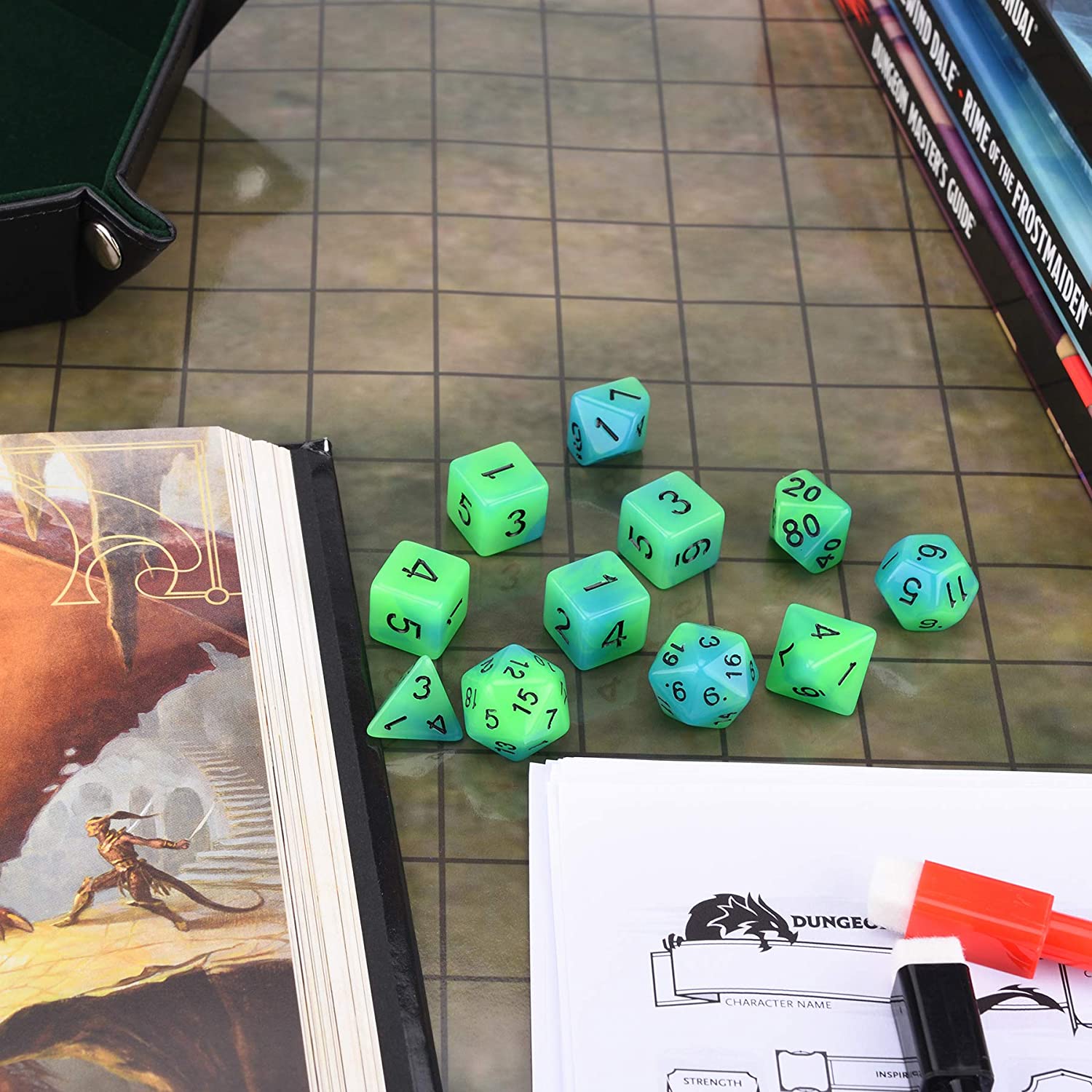 These dice glow, but first keep them out in sunlight before prowling about at night.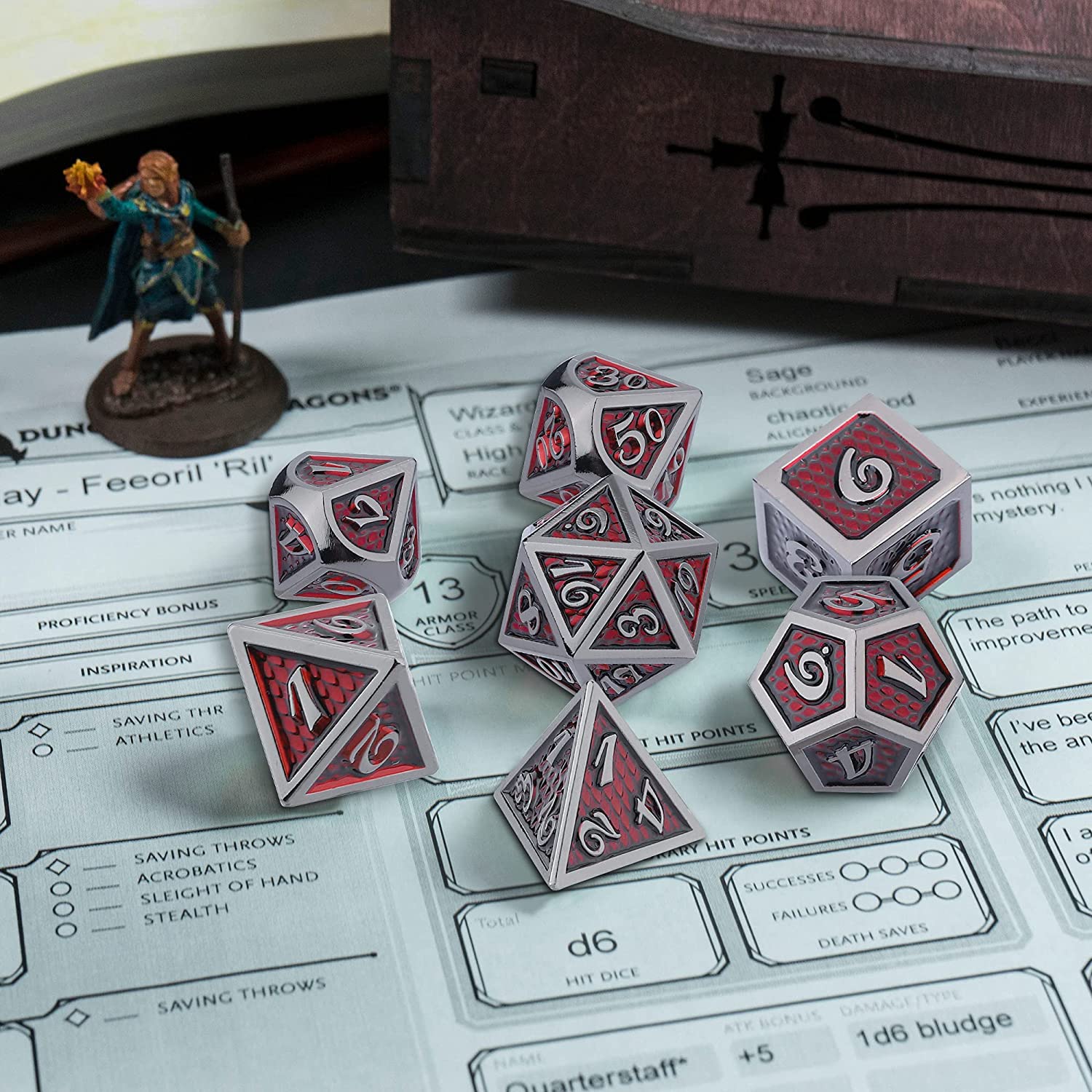 This handsome red and silver-edge dice set is perfect for dragon sorcerers.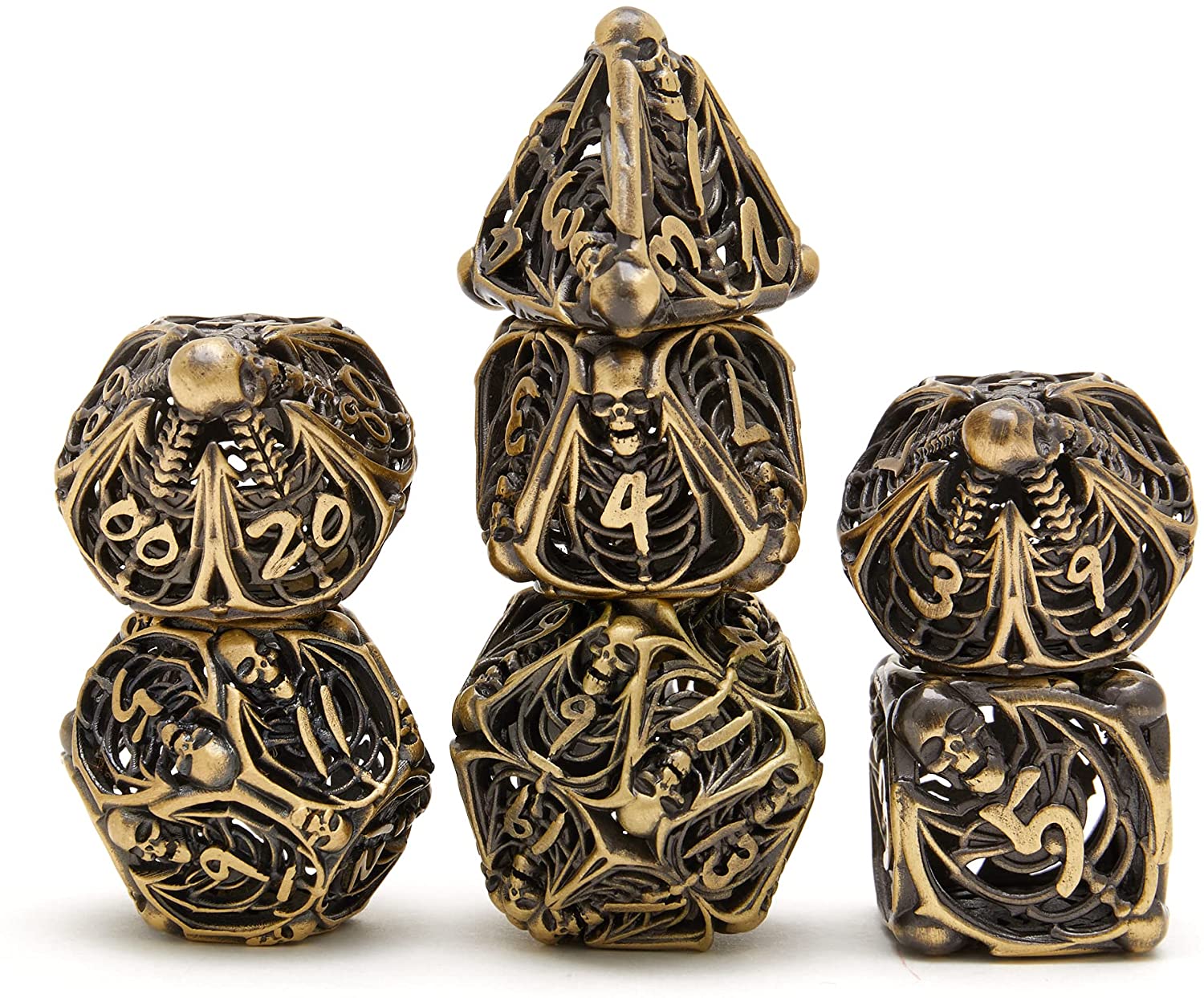 This is my favorite set of dice, with a bat-winged skull on each face.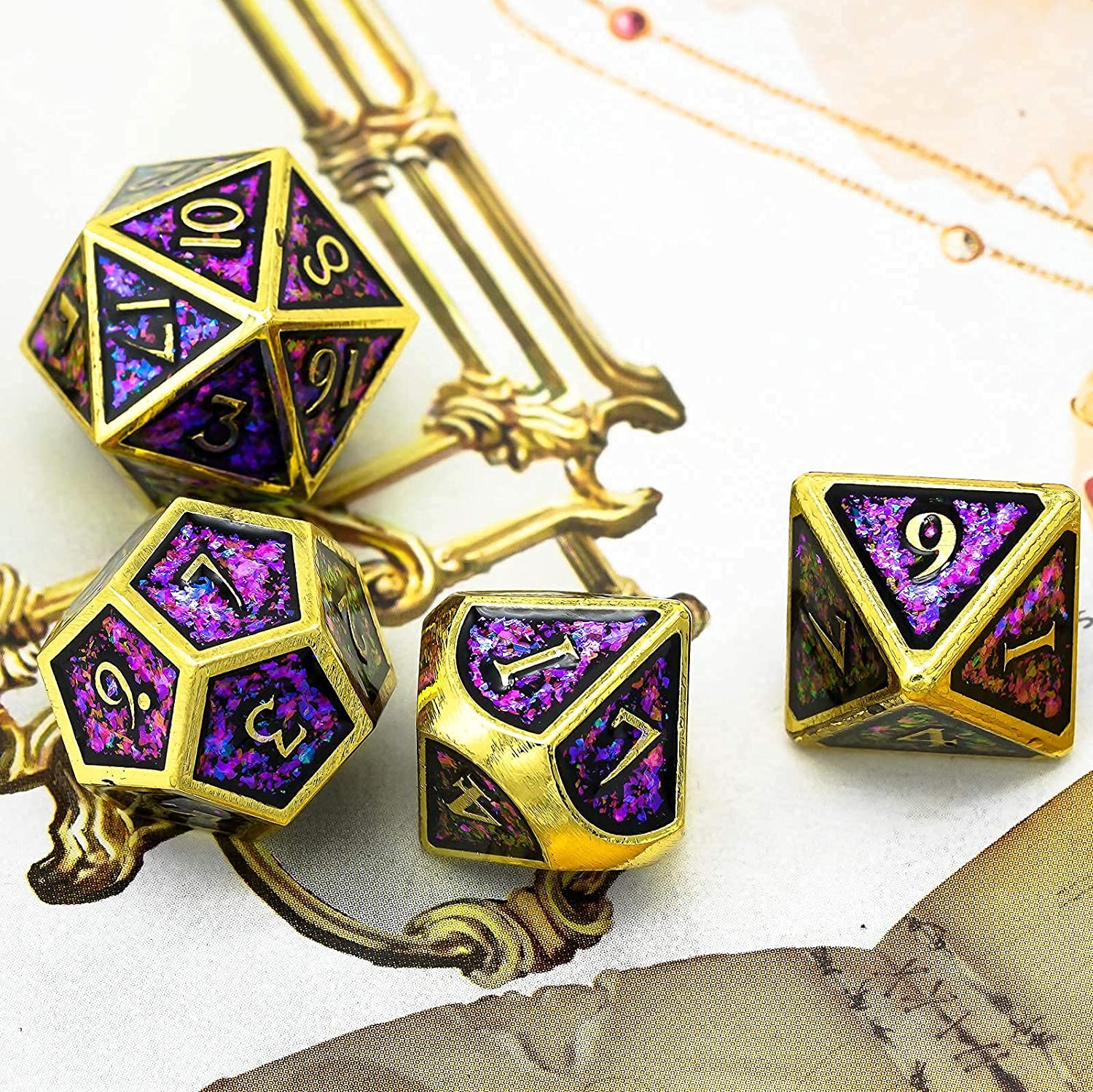 The purple sparkle and gold trim hints at the mystical powers of the arcane.
Last edited: