ICO Partners
reports
that tabletop gaming has had a record year on Kickstarter, rising 13% with over 3,50 projects funding $272 million in 2021, with the 7th consecutive year of growth.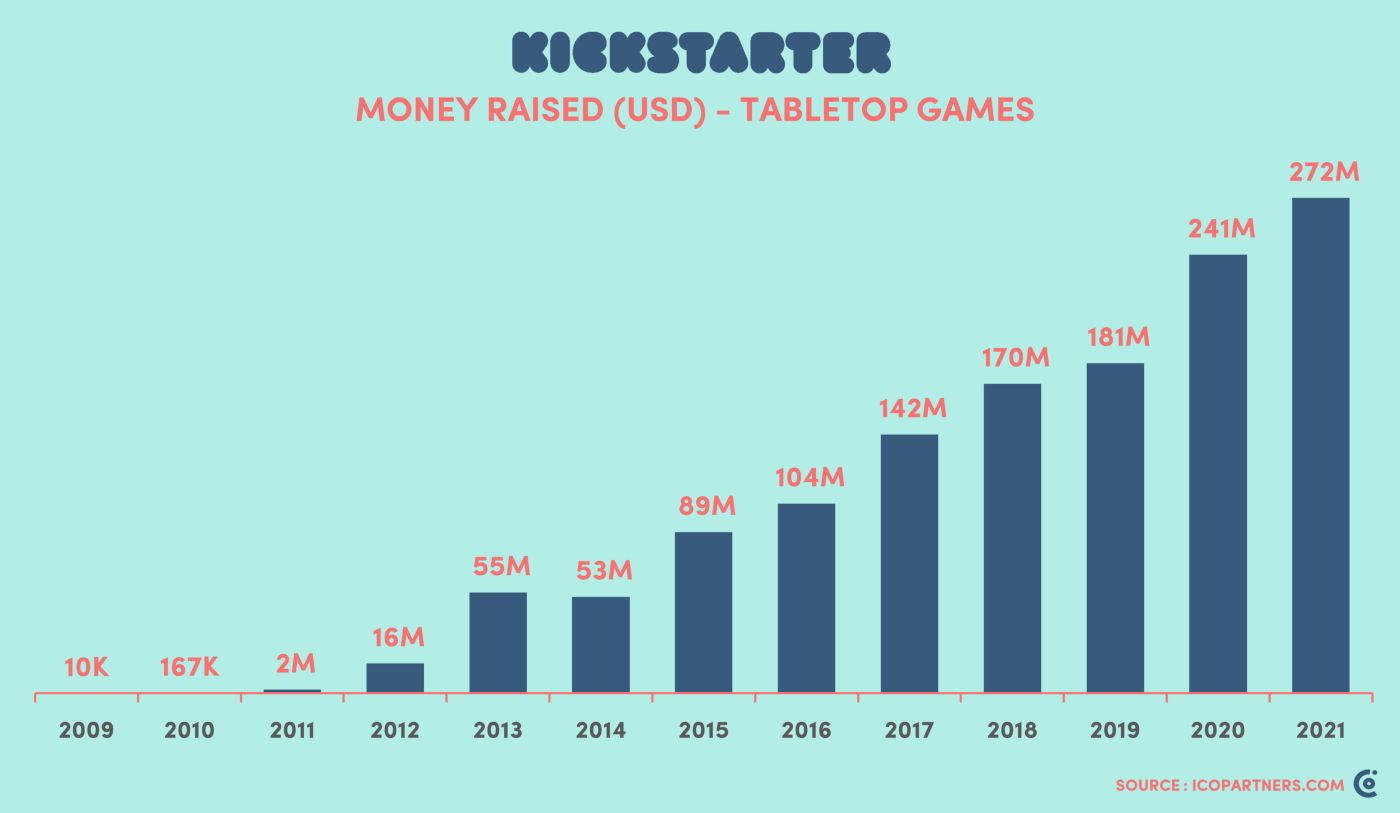 However, that growth rate is less than the 2020 growth of 34%, and the second half of 2021 was slower than the first half -- while the year saw 13% overall, the first half of the year grew at 22% while the second hall grew at significantly less than 13%.
Gamefound, a new tabletop specific crowdfunding platform,
raised $22 million
. While that's still only a fraction of Kickstarter, it is a significant fraction.
There's no breakdown as far as tabletop gaming types (TTRPGS, boardgames, etc.) but boardgames tend to make up the bulk of tabletop funding.