If you've ever wanted to play a tabletop roleplaying game with your cat, now's your chance!
How to RPG with your Cat
is a new Kickstarter for a roleplaying game where your actual cat plays alongside the humans.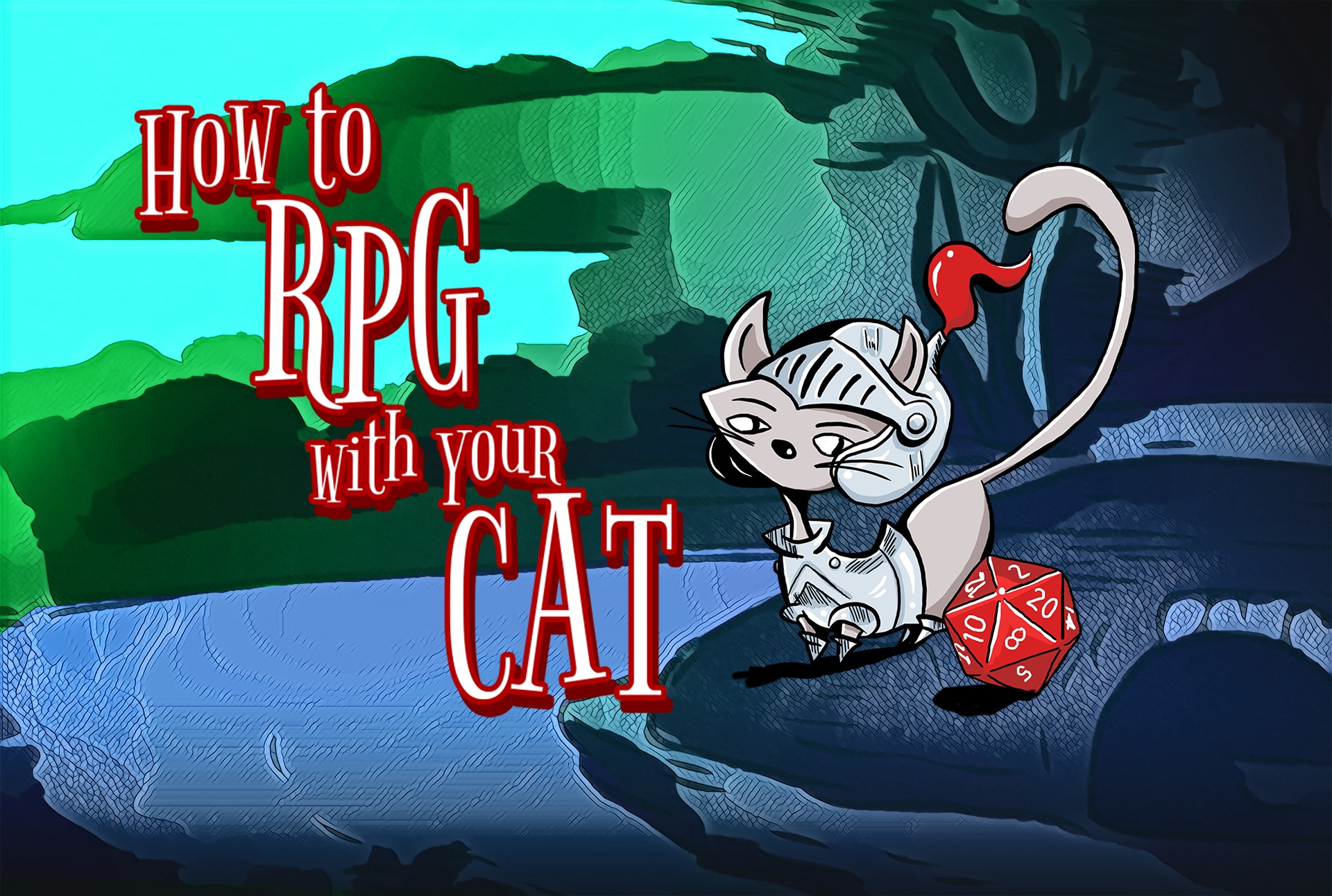 How does that work? Well, instead of rolling a die, your cat's reaction to various prompts decides what action their hero takes. Your cat is essentially acting as its own die.
For example, an Acrobatics Prompt (used when the cat's hero is balancing, doing stunt, jumping, etc.) involves placing a light sheet or towel over the cat.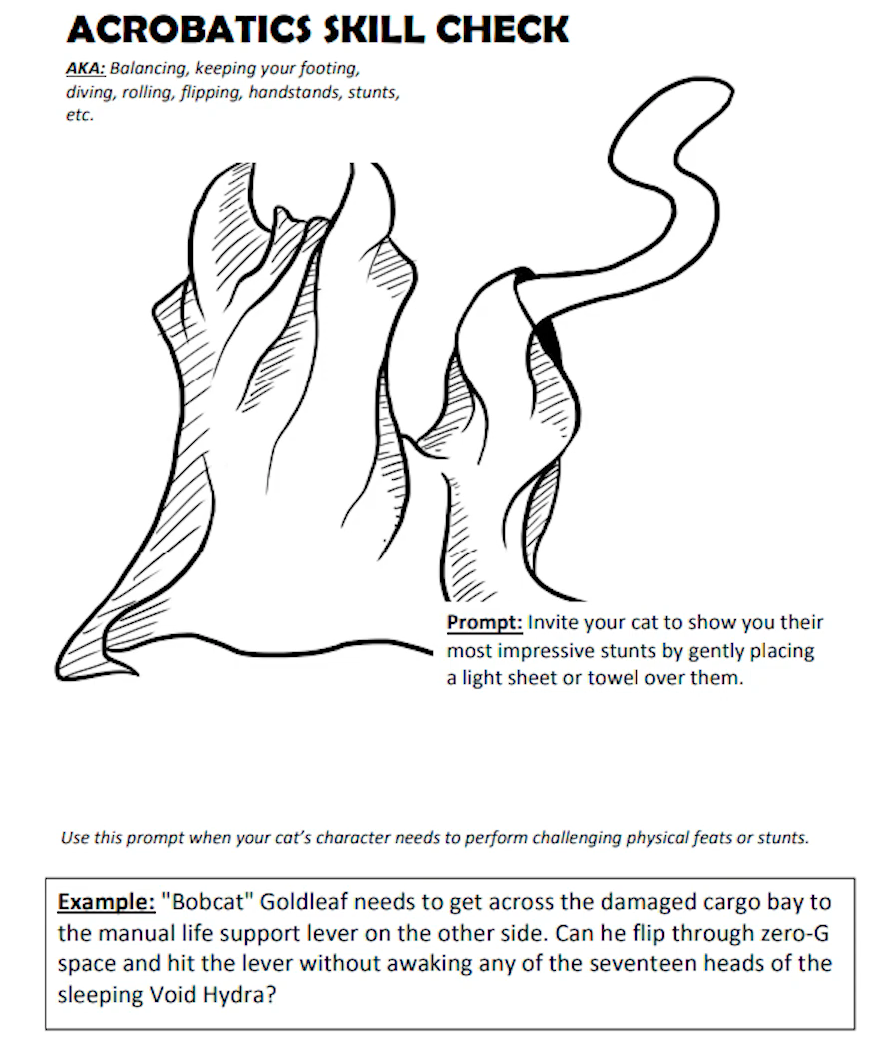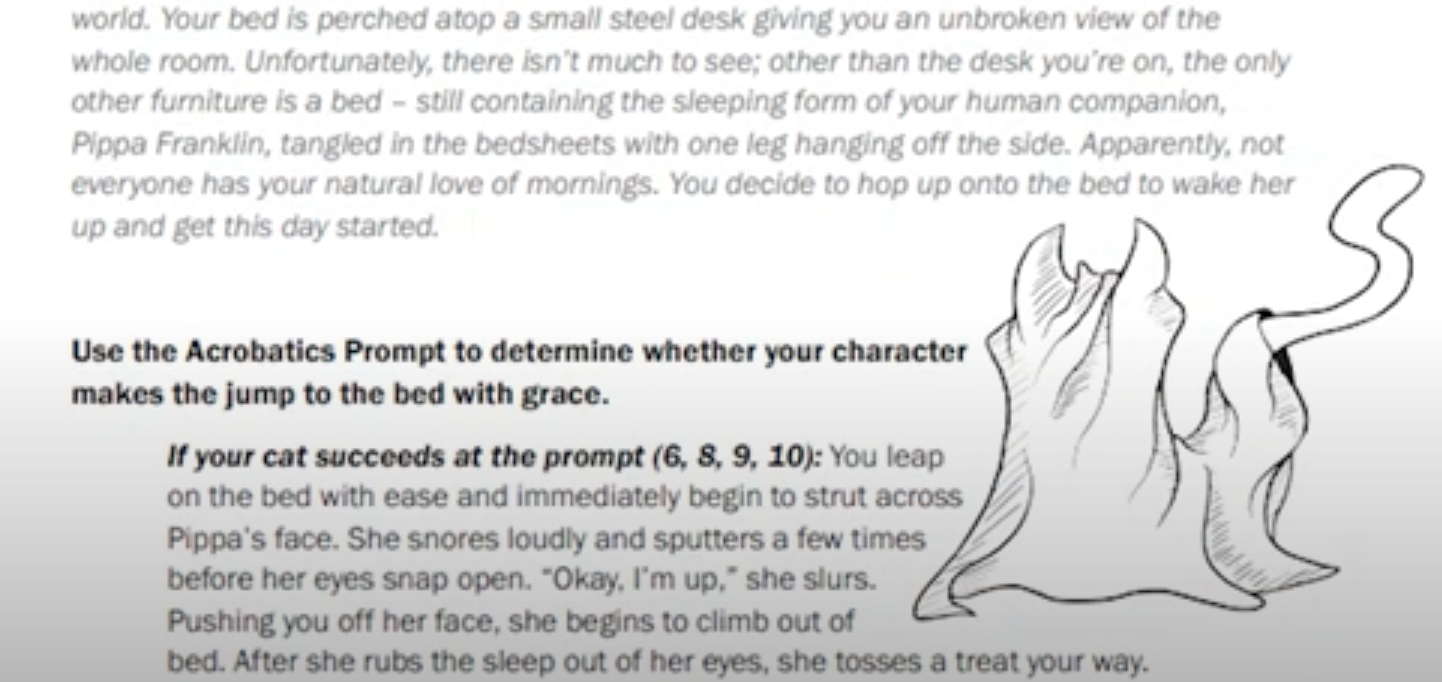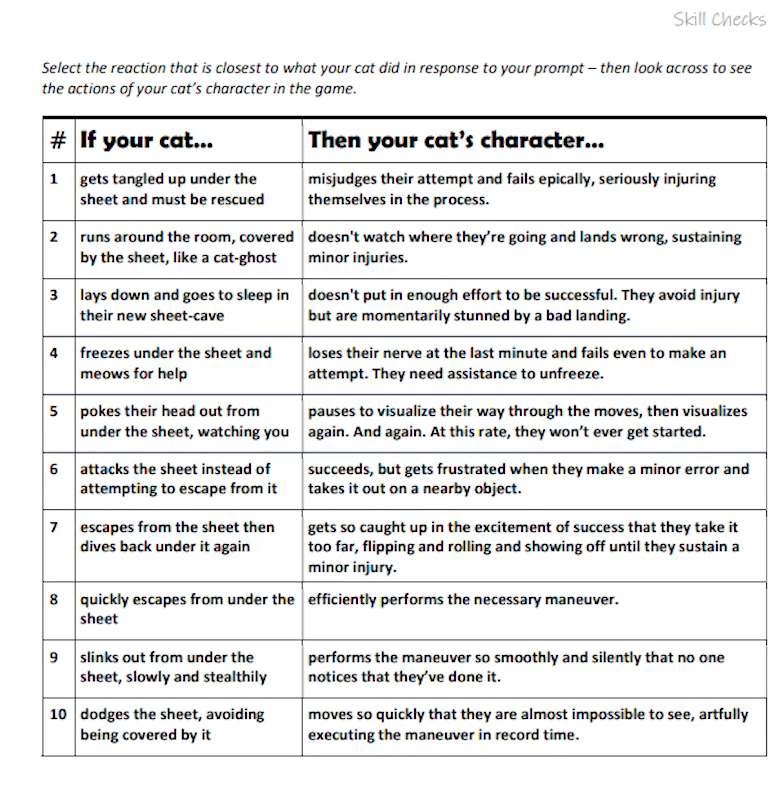 ​
Some people might recall my own adventures with pet/TTRPG interaction
didn't go quite so well
(although eventually
that tale had a happy ending
).
Last edited: