So in the "
What is the point of GM's notes
?" thread, several posters brought up that one of the highest priorities for sandbox-style play is to experience a "living world," but to only do so through the viewpoint of the character.
In almost every case this was described as only being properly facilitated through extensive prefabrication and preexistent notation of the game world by the GM. For sandbox play, adherents described high levels of prep as necessary to produce the needed levels of continuity, without which the desired qualities of "emergent" fiction, player engagement, and sense of "living" world would suffer or be damaged.
Now, let's be clear---the definition of "immersion" is murky. It's subjective, it's personal, and often contentious. What isn't in doubt, though, is that for certain D&D playstyles, there is a very high value expressed around the desirability of "immersion" as an attribute. Regardless of individual personal definitions of what immersion
is
, in the thread it was always viewed as a positive, desirable trait or condition to achieve during play.
And despite the potential pitfalls and disagreements, I'm very curious as to how and why this particular trait or quality of play has achieved its unique primacy.
So, going back 10 years, I looked at a thread I started
defending the concept of dissociated mechanics
. And needless to say, I am absolutely terrified and embarrassed at how little I understood about RPG theory, and how absolutely blind I was at the time. My arguments in that thread are laughable, but I was
so sure
of what I was saying at the time.
For context, I wrote the thread in 2011. In 2011, I had just barely finished running a Pathfinder 1 campaign from level 1 to level 8, lasting 9 months. I had played 4e exactly once, for 2 hours, at an FLGS in the town where I was doing my post-graduate degree. I owned a copy of the old FASA Mechwarrior RPG, and had dabbled with a tiny bit of Top Secret S.I. as a twelve-year-old, but otherwise had literally zero exposure to any other non-D&D games. My main RPG journey went from BECMI > 3.5 > Pathfinder.
I hadn't played a single session of Savage Worlds yet.
I bring this back up, because I also went back and read the original dissociated mechanics essay by Justin Alexander.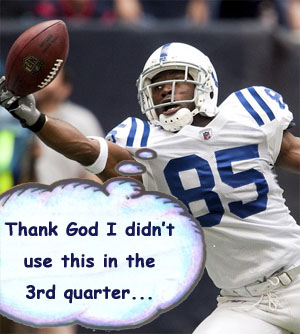 Four years ago, in an effort to understand why I found so many of the design decisions in the 4th Edition of Dungeons & Dragons antithetical to what I wanted from a roleplaying game, I wrote an es

thealexandrian.net
And having significantly more experience with non-D&D systems now, my response to the essay was markedly different. Oddly, I continue to agree to the general principle. However you want to term the binary (associative/dissociative), I understood the functional equivalence of, "Mechanics are associated when decisions/processes invoked by the player correlate to decisions/processes invoked by the character in the fiction."
But even if I kind-of/sort-of agree with the concept in principle, I radically disagree now with his take on what non-diegetic mechanics do. (The diegesis / non-diegesis argument is brought up in a later reddit thread here: ).
From where I stand now, the entire concept of "association" only makes sense if the apex priority of play is immersion.
And now having significantly more experience in the realm of RPGs, I'm now wholly of the opinion that the pursuit of immersion is now much like the pursuit of "realism" in RPG play --- it's largely illusory, ephemeral, difficult to obtain, and generally speaking, impractical to attempt to achieve as anything more than a fleeting (if enjoyable) side-effect.
Don't get me wrong, I've definitely experienced immersion in play. Even if it's somewhat a conceit, I can say there have been times when I have fleetingly experienced it, for brief moments. That sensation of the present, real world slowly slipping into the background as the mind's eye roves and focuses within the fictional world. For brief moments feeling some of the feelings of my character, having vague emotional responses as if I was my character.
But my recent play using the Ironsworn rules has given a new perspective on this. And I will say that the experience has not been "immersive" in the same way. And I'm even willing to admit that there are elements of Ironsworn that probably make it more difficult to realize that kind of in-character immersion.
But here's what's been very different---how much I care about the
outcomes
for the characters involved when I play Ironsworn. Even if I'm not as fully enmeshed or "immersed" in the reality of the fiction, the level of input into the fiction for the players creates a different kind of immersion---there's immersion in the scene, the stakes, and the outcome for the players and the inhabitants of the fiction that's different than D&D, GURPS, or Savage Worlds.
I'm anxious to hear from other posters, but there was one more thing I ran into as I went through the reddit thread. There's an article from a game designer of interactive fiction, stored on the internet archives that I found fascinating.
I was fascinated by the separation between the three parts, or partitions of personality while playing interactive fiction---the player, the character-as-cipher, and the character-as-fiction.
And I think there's a connection to be explored about how immersion is achieved---or not achieved, or even desired---where the intersection of those three concepts carries some weight.
And I wonder if the in-character sort of immersion can only be achieved when the player and character-as-cipher aspects are set aside.
Anyway, lots more to ruminate on, but I'm anxious and excited to hear what others have to say.