Kind of a spin off from another thread. Back in t he day I used to play MtG but my reaction to 4E actually had me boycotting WoTC product for a few years as I used to spend a lot on MtG, 3.5 and the minis line. I recently played MtG again as one of my nephews plays and I taught him some tricks but he knows most of them but deck manipulation and library thinning I could give him some pointers. Anyway MtG has had really good art for a long time almost oing back to when AD&D was legal but I think they knocked it out of the Park with Ravnica which was which was different from the preceding Kamigawa block. To put this into context MtG had 5E type art in 2005 while 3.5 had those poo brown covers with the samll window on them and Pathfinder and later 4E tended to have terible cover art argueably worse than the AD&D ones from 1989 and 1995.
Anyway some google Fu.
https://www.google.co.nz/search?q=Best+Ravnica+art&rlz=1C1GIWA_enNZ577NZ577&tbm=isch&tbo=u&source=univ&sa=X&ved=2ahUKEwjyivbT_cLcAhXBS7wKHalnDq0Q7Al6BAgDEA0&biw=1920&bih=898
Also a few images from when I played Ravnica back in the day. I think I may pick up the Ravnica book. Its got to be better than Dragonlance and Ravenloft right?
Teling Time card art circa 2006 IIRC Guildpact set. Guildpact was one of the Ravnica block sets.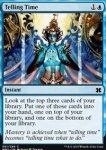 The art off Flooded Grove the G/U (Simic Guild)land. In 5E terms perhaps a coastal Druids home. In MtG even land and some basic land cards look great now.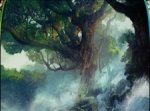 Orzhov Basilica art (W/B guild), a Ravenloft type vibe perhaps.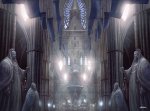 Razia Boros Archeangel (R/W Guild). Boros is basically the security forces of Ravnica. Not the best art perhaps but an example of a MtG archangel.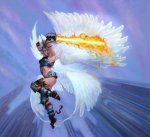 Dimir Guildmage art. Dimir is the U/B guild known for its vampires, sneakiness and shadow type stuff. Think Shar's cultists from FR perhaps.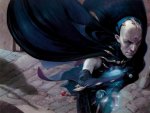 A few examples of decade+ old mtg art from Ravnica. Brings back memories, Ravnica was probably my favourite MtG set and standard legal MtG meta.
Last edited: