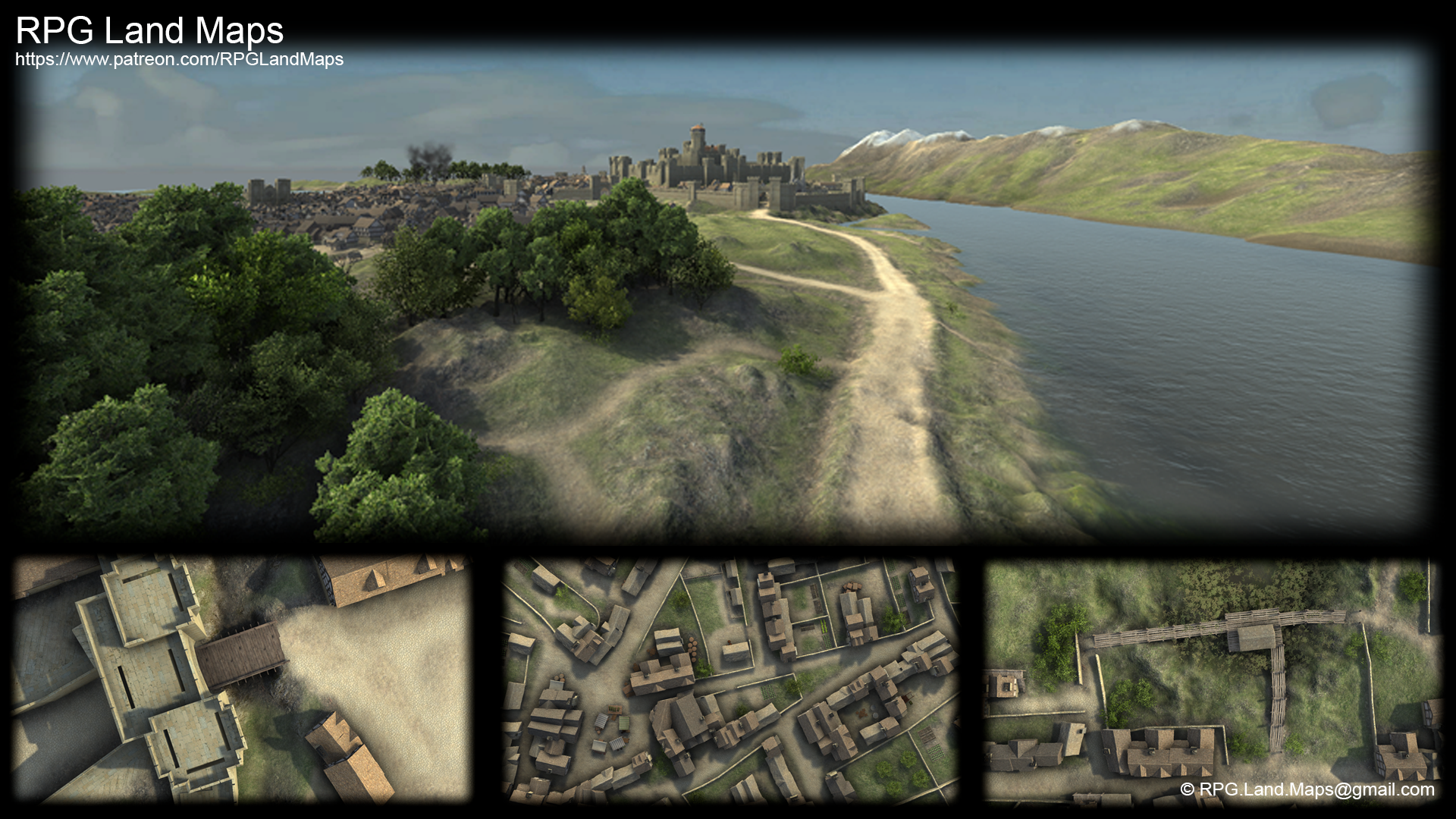 WIP image of my next map (about 90% done so not long now) and cannot show to much as its next map for my current campaign, and dont want players to see
The City of Esrye
On the edge of The kingdom Ryland surrounded by marsh land, to the south and the broad river to the north,. Sits the trading city of Esrye, Its changes has many a time and each ruler has left their mark on the castle defences and keep.
Want To See More?
This is a full 3d of about 2.5km2 City, so when i split it down into tiles is going to be ALOT of images and as i am planning various zoom levels right down to street level its going to be a real lot
just for top down images let alone know who many perspectives i export.
support me on
RPG Land Maps is creating 3D topdown maps of Vilages, Towns and Cities for RPG games | Patreon
and get the entire city map when released
Many thanks