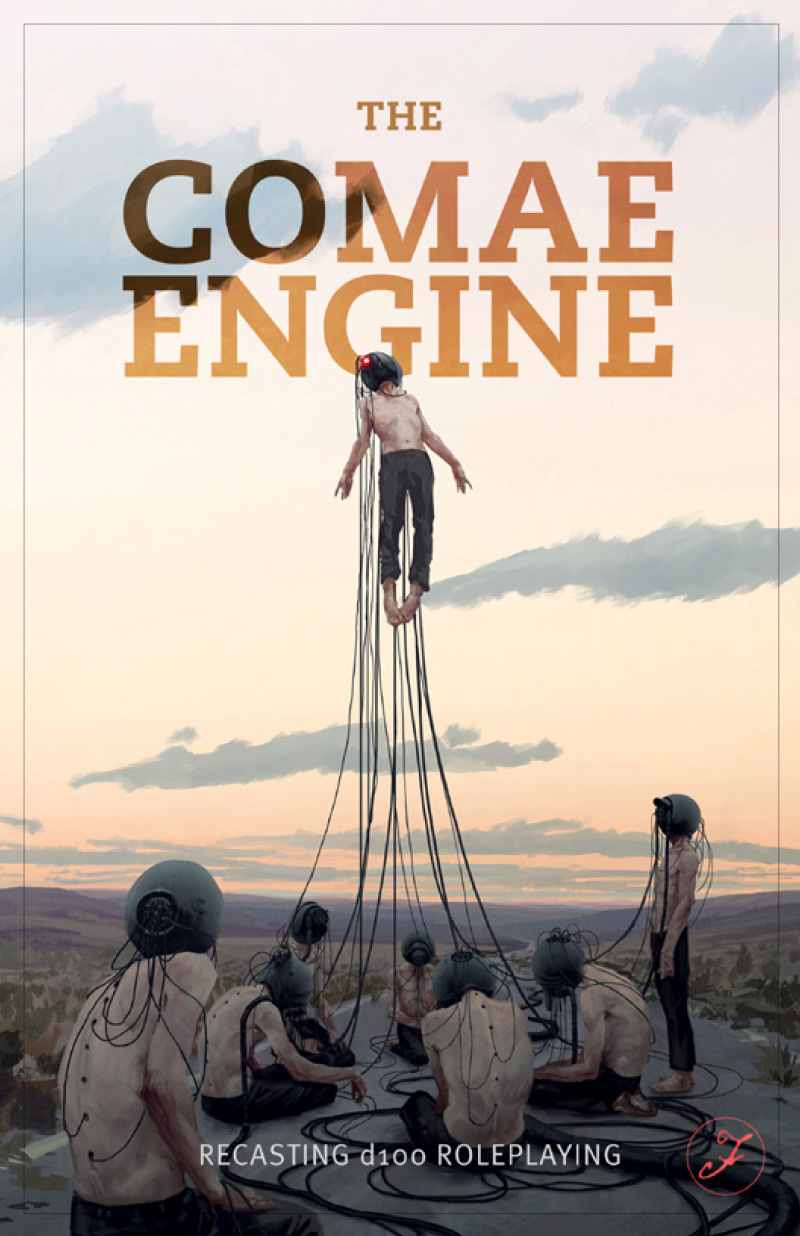 Comae Engine
is a barebones d100 ruleset with Extended Conflicts from M-SPACE at its core. Which means all conflicts use the same mechanics - social conflicts, chases, piloting a ship through a storm, climbing castle walls, combat and everything in between.
CREATE BETTER STORIES​
Take d100 roleplaying back to its core.

Comae Engine
charts a new path for the classic d100 rules, retooled from the ground up for more creative and flexible storytelling. But keeping the grounded approach they are known for.
At the core is a versatile conflict resolution system. Combine mysteries, social conflicts, puzzles, stunts, combat - and most other challenges in modern storytelling. You can play almost any story, in any genre.
Comae Engine is a freestanding game, but with close ties to Mythras, M-SPACE and Odd Soot. If you are familiar with classic d100 games, you will feel right at home.
The book is available now at DriveThruRPG for only $2.50.
Comae Engine
PDF $2.50
(40+ pages, print version coming soon)