We all suspected this was coming, but Cubicle 7 has just announced that the classic campaign,
The Enemy Within
, is coming to
Warhammer Fantasy Roleplay 4th Edition
next year.
"To celebrate the 30th Anniversary of The Enemy Within Campaign we're going to be releasing an updated deluxe, "Directors Cut" edition of The Enemy Within Campaign for Fourth Edition!"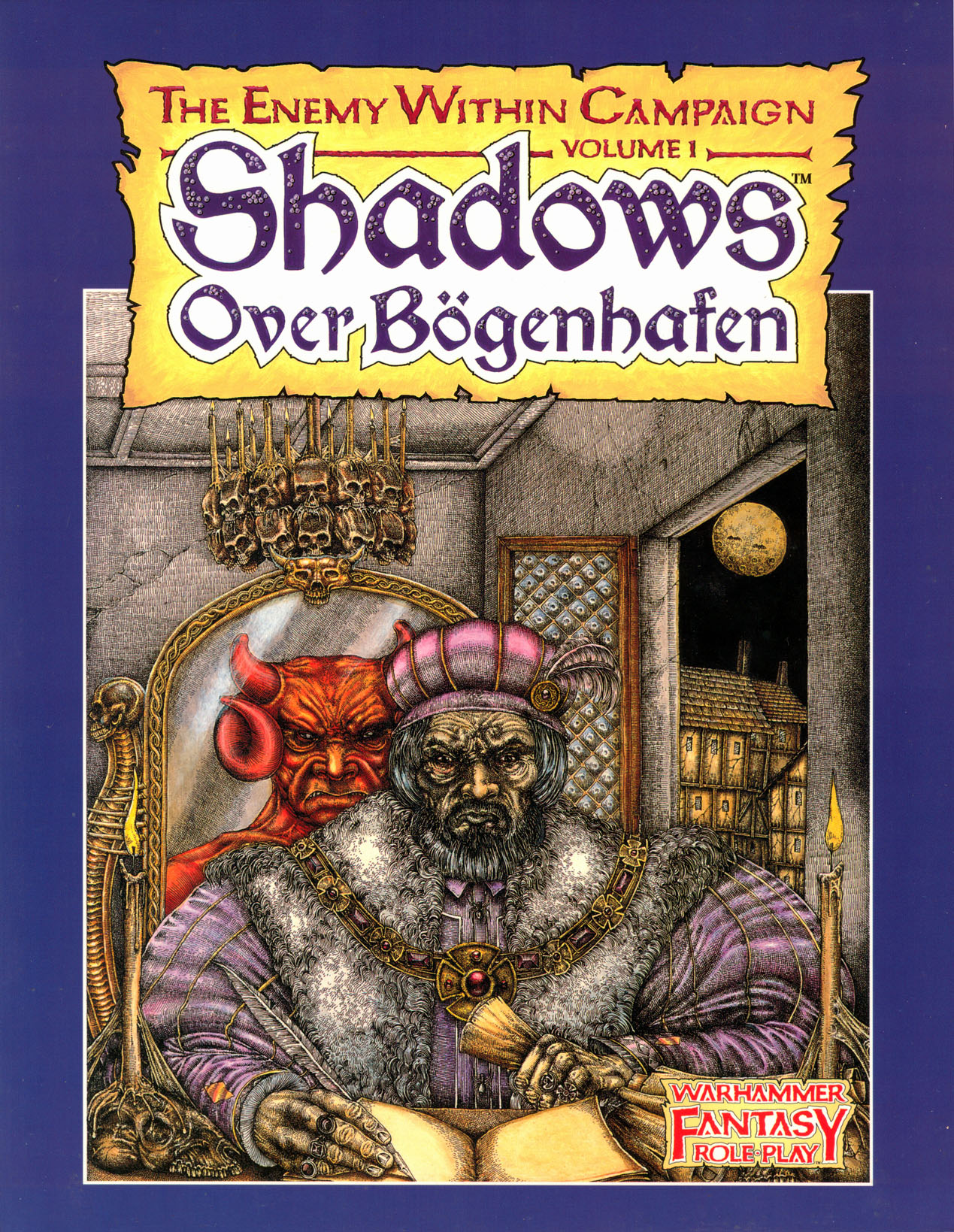 They also noted that they are working on bringing more of WFRP 1E to PDF.
The Enemy Within Director's Cut
will be run by Graeme Davis. Originally published in the late 1980s, this campaign is one of the all-time classics. It consisted of a series of adventures:
The Enemy Within / Mistaken Identity
Shadows Over Bögenhafen
Death on the Reik
Power Behind the Throne
Something Rotten in Kislev
Empire in Flames