Desdemona. The one on the right. (Obviously.)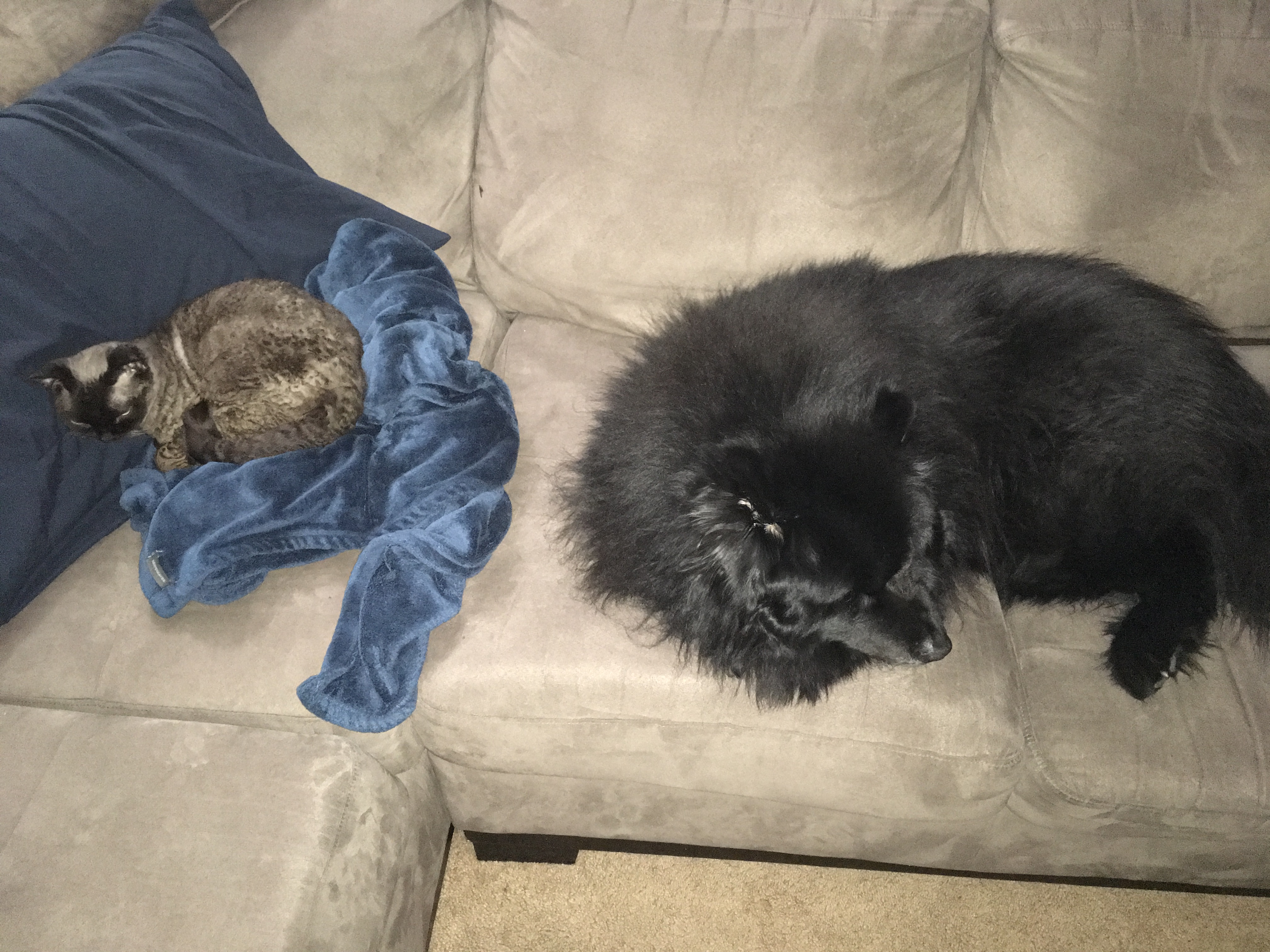 My first "puppy".
I'd puppy-sat one before for a month by Dessie was my first real dog, that I had from puppy to old lady. (And only. Not likely to ever have another.)
Taken a year ago. I haven't seen her in four months, but I'm assuming little had changed.
She's been blind since early May 2019, after glaucoma claimed her other eye. We were worried she would adapt and would be sad and lost in the dark, but she adapted well enough and has been a relatively happy doggo since. Lots of love and always happy to lick her people.