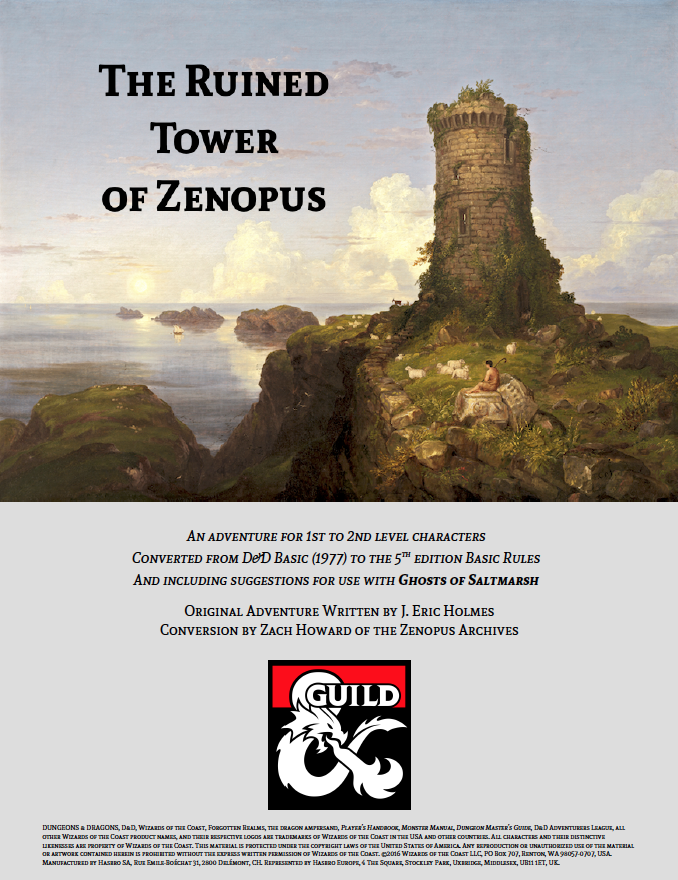 My 5E D&D conversion of the original Zenopus Dungeon, from the 1977 "Holmes" Basic rulebook, is now live on DMs Guild. 18-pages, $1.99.
The Ruined Tower of Zenopus (DMs Guild link)
Read more about it
here on my blog
, the Zenopus Archives.
The original dungeon (which includes the dungeon map) is available as
a free pdf on the Wizards site
.
Update
: This conversion now includes a map of the dungeon suitable for use on Roll20. See 5/26/20 post below for details.
Last edited: