https://www.kickstarter.com/projects/avalkauskas/the-ultimate-viking-anthology
This massive Anthology begins with the Ath-Cliath RPG (table-top role-playing game), followed by 3 epic novels based in the same world and rounded out with 2 graphic novels based on the heroes and villains of this world.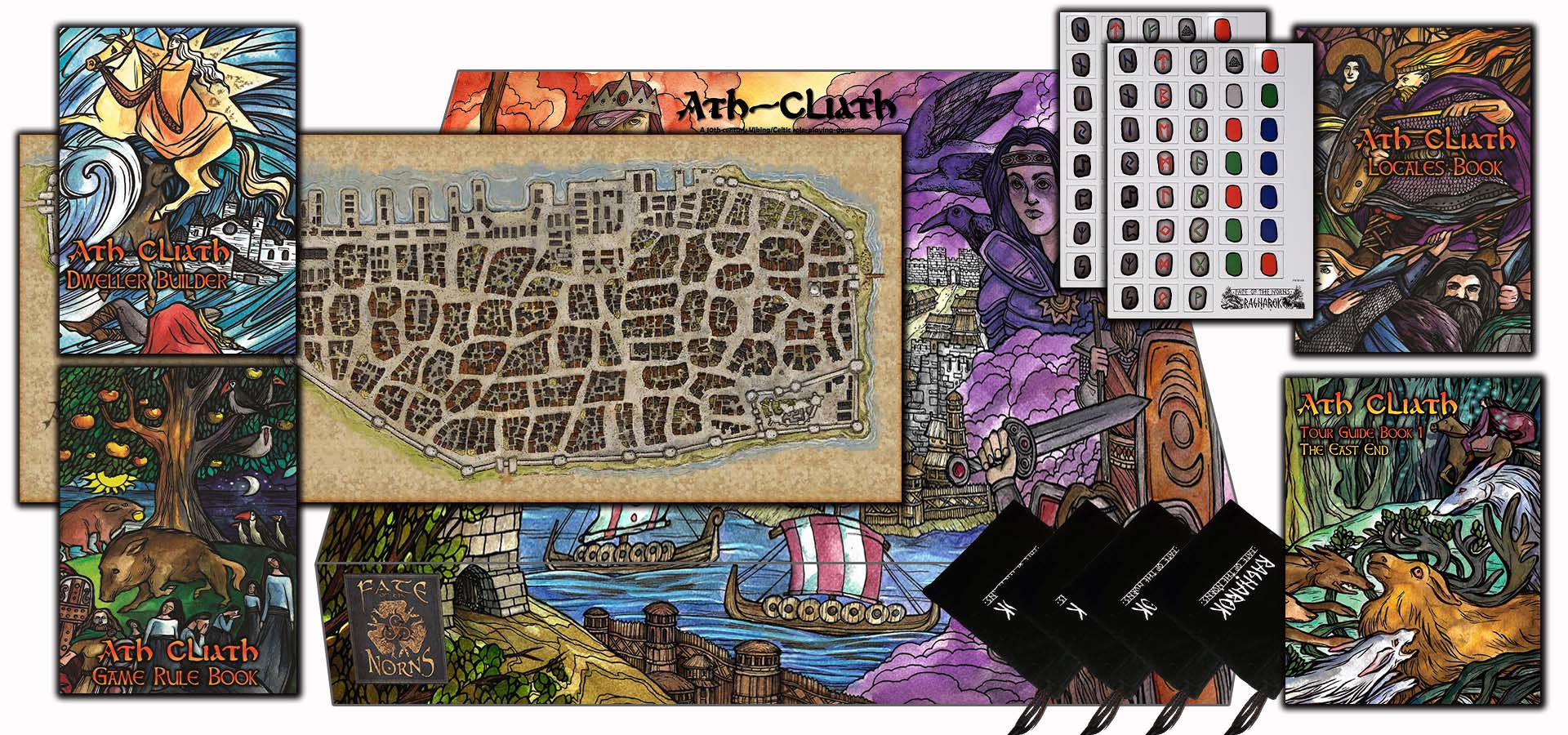 All of this is brought to you by an all star team of authors and artists: Andrew Valkauskas, Viking, author of the Illuminated Edda and the creator of the Fate of the Norns universe / Ed Greenwood, wizard, worldwide best-selling author and creator of the Forgotten Realms universe / Michelle Franklin, old solitudinarian, author of over a dozen beloved novels and short stories / Stephen Pearl, historical adept, speculative fiction writer of a multitude of novels and RPG supplements / Vicent Pompetti, international sensation, artist who has had worldwide exhibitions of his work, and has collaborated on many spectacular graphic novels / Jonathan Burrello, comic artist, comedian and actor, genius behind several webcomics and printed comic books / Andy Pfrenger, Miedieval literature professor and scholar. He is half the warband behind the amazing Saga Thing Viking saga podcast / Yulia Novikova, incredibly talented and unique artist, a visually striking style that makes each recent Fate of the Norns book a feast for the senses!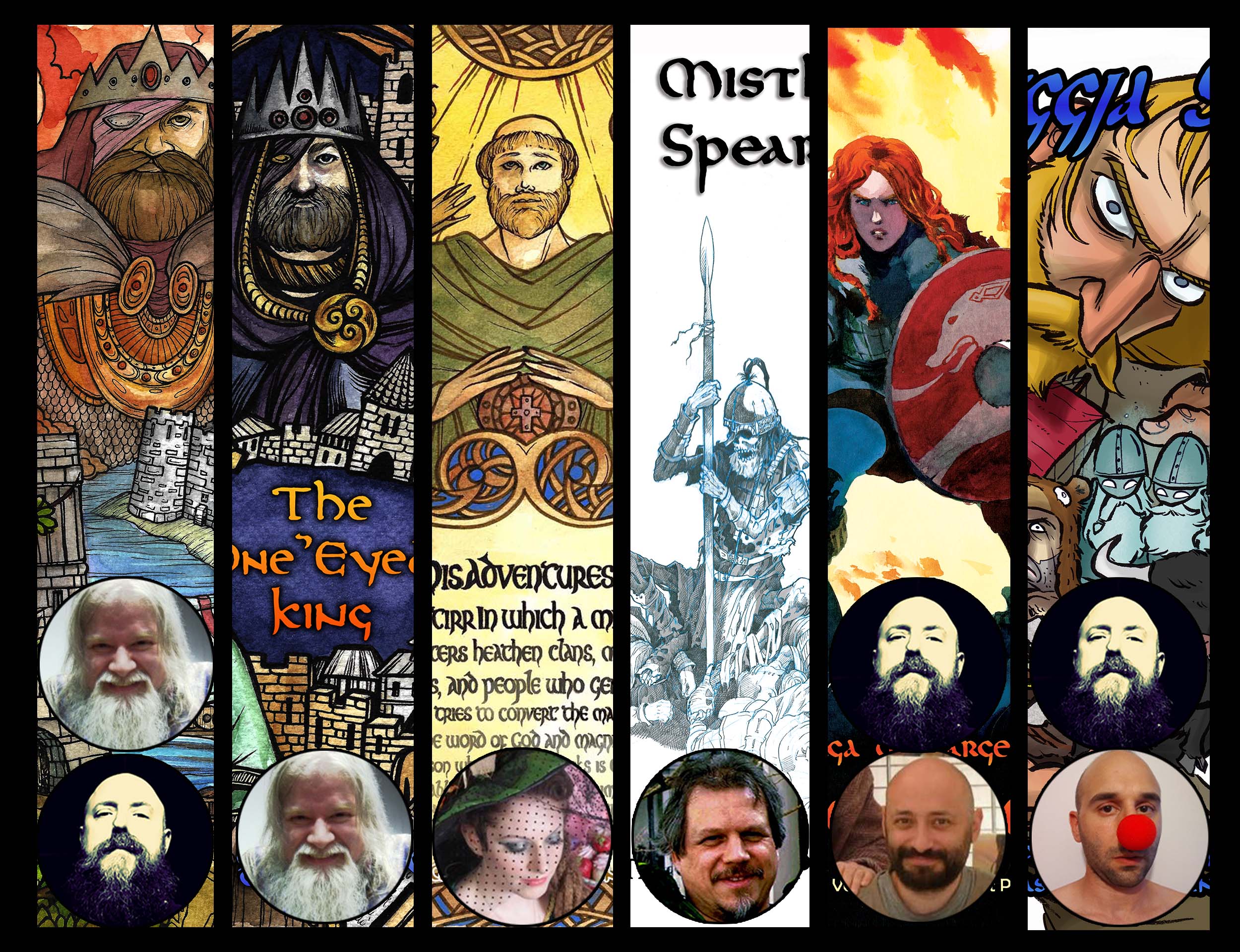 Ath-cliath is a stand alone RPG or a supplement for your favourite tabletop RPG such as 5e, PF or pbtA. As a stand alone RPG, it includes a Rule Book for the latest Runic Game System, and another Play Book for character and adventure creation in the Fate of the Norns: Ragnarok universe. The boxed set edition includes 4 rune bags and 2 sets of Elder Futhark pop-out runes along with a foldable poster sized map. This is sufficient to get a table of 4 players up and running. At the heart of the game are the City Book and the Tour Guide Book that detail the city and its occupants. These books bring the city to life for thousands of adventures to be had within its walls. This includes city rumours that can be used for any city in any fantasy RPG.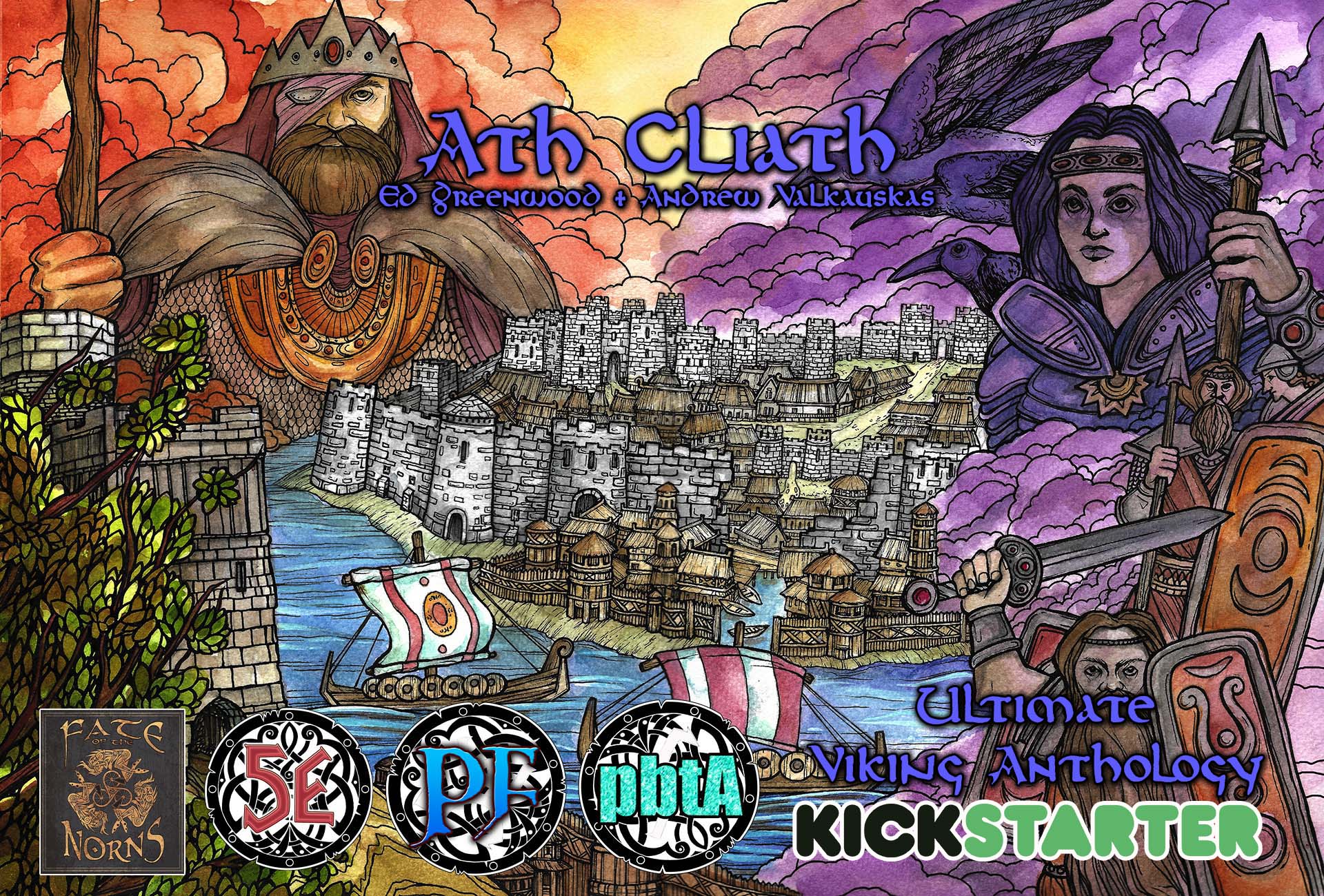 You can back here:
https://www.kickstarter.com/projects/avalkauskas/the-ultimate-viking-anthology