Take a peek at some of the art from D&D's upcoming
Rage of Demons
storyline. This art is by Richard Whitters, who is the art director for D&D and used to work as a concept artist for
Magic: the Gathering
. WotC's Chris Perkins has indicated that one of the influences on
Rage of Demons
was
Alice in Wonderland
, and I think the influence is clear when you look at the characters below.
OUGALOP, kuo-toa cave cricket catcher extraordinaire.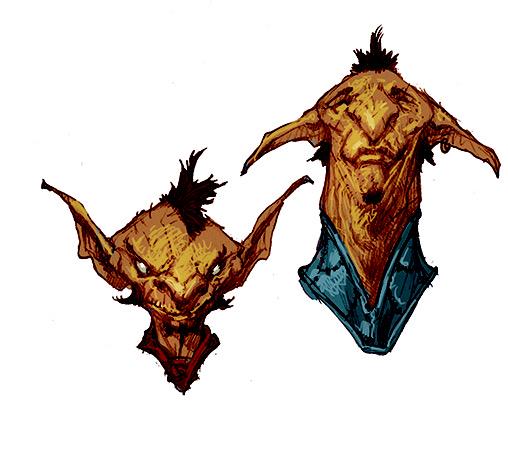 YUK YUK and SPIDERBAIT, goblin adrenaline junkies.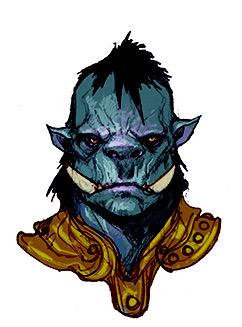 THE SOCIETY OF BRILLIANCE, the Mensa of the Underdark.
GLABBAGOOL, awakened gelatinous cube.
RUMPADUMP and STOOL, myconid followers.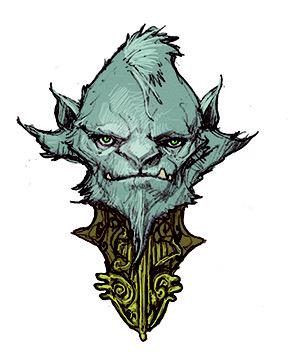 PRINCE DERENDIL, a quaggoth who thinks he's elven royalty.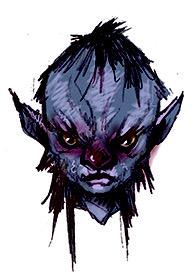 TOPSY and TURVY, svirfneblin wererat siblings.
THE PUDDING KING, svirfneblin devotee (i.e., flunky) of Juiblex the Faceless Lord.
D&D's "Legion of Doom." What a wonderful bunch of malcontents.
​
Last edited by a moderator: