Mythological Figures & Maleficent Monsters
,
coming to Kickstarter
in just under two weeks, is crammed full of awesome art. Here's a couple of full-page pieces depicting Lucifer, and Cthulhu.
A beautiful 5th Edition hardcover tome of legendary figures from Achilles to Robin Hood, Thor to Dracula, King Arthur to Baba Yaga!
www.kickstarter.com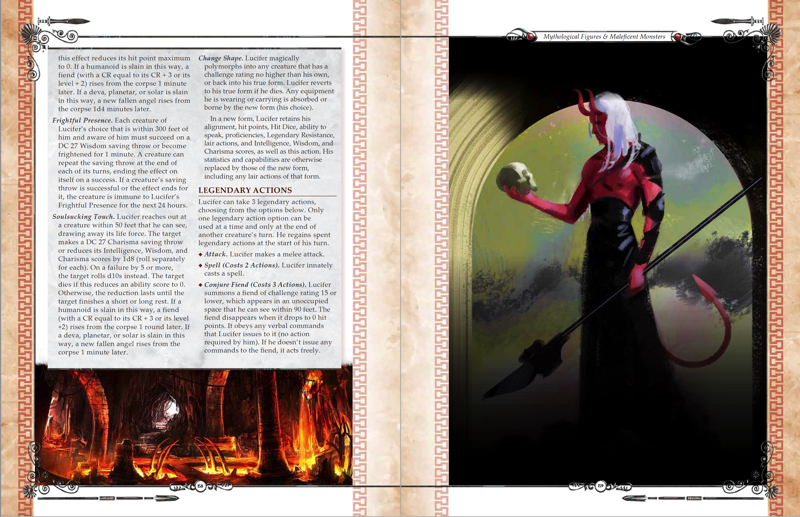 Last edited: