I was a big fan of the
Pathfinder Beginner Box
, so I've been looking forward to this one. Paizo has posted an official "unboxing" of their upcoming box, which includes books, dice, 80 pawns, character sheets, maps, and player aid cards.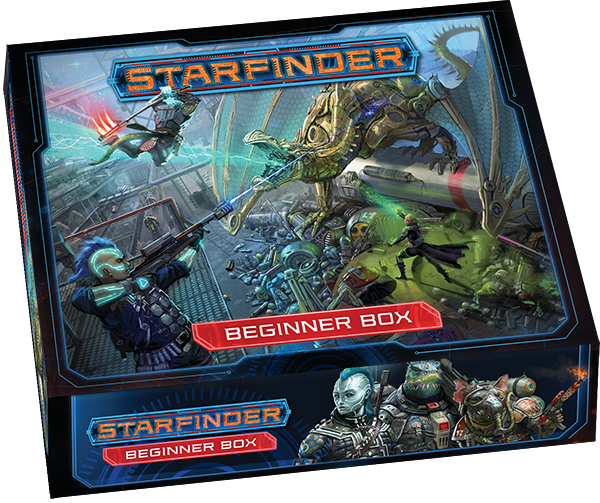 ​
It's available from April 24th.
Heroes' Handbook
Get started with everything you need to know to create and play your new character, from classes and themes to alien ancestry, general rules, plus a short solo adventure.
Game Master's Guide
A wondrous galaxy is at your fingertips, full of new worlds and alien adversaries. Learn how to run encounters in the Steel Talon's Lair adventure, and gain insight into how to create your new world and engage your players in the story.
Accessories
Also included in the box are: a set of seven polyhedral dice, 80 pawns depicting diverse heroes and aliens, 24 pawn bases, six pregenerated and six blank character sheets, six player aid cards for quick reference, and a double-sided Flip-Mat.
[video=youtube;hRgrHrVwT5M]https://www.youtube.com/watch?v=hRgrHrVwT5M[/video]​