Yesterday's hints that a new D&D book would be announced today have born fruit -- we now have a product description and a title! It's a Ravenloft setting book, with tools and new rules for horror-themed games, and new horror-themed character options. I'll update this post with a product image as soon as one is revealed -- the official announcement allegedly comes today!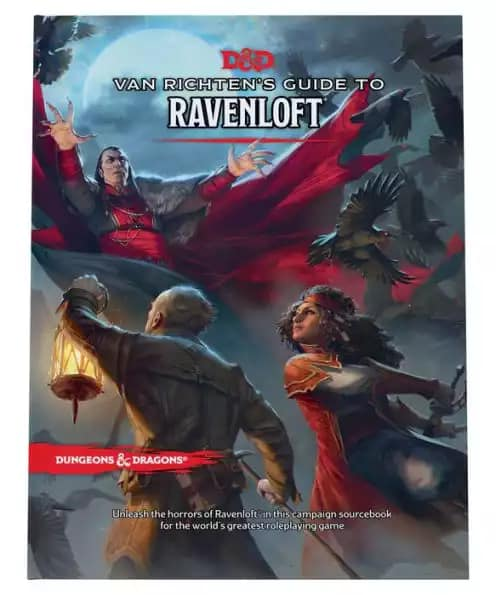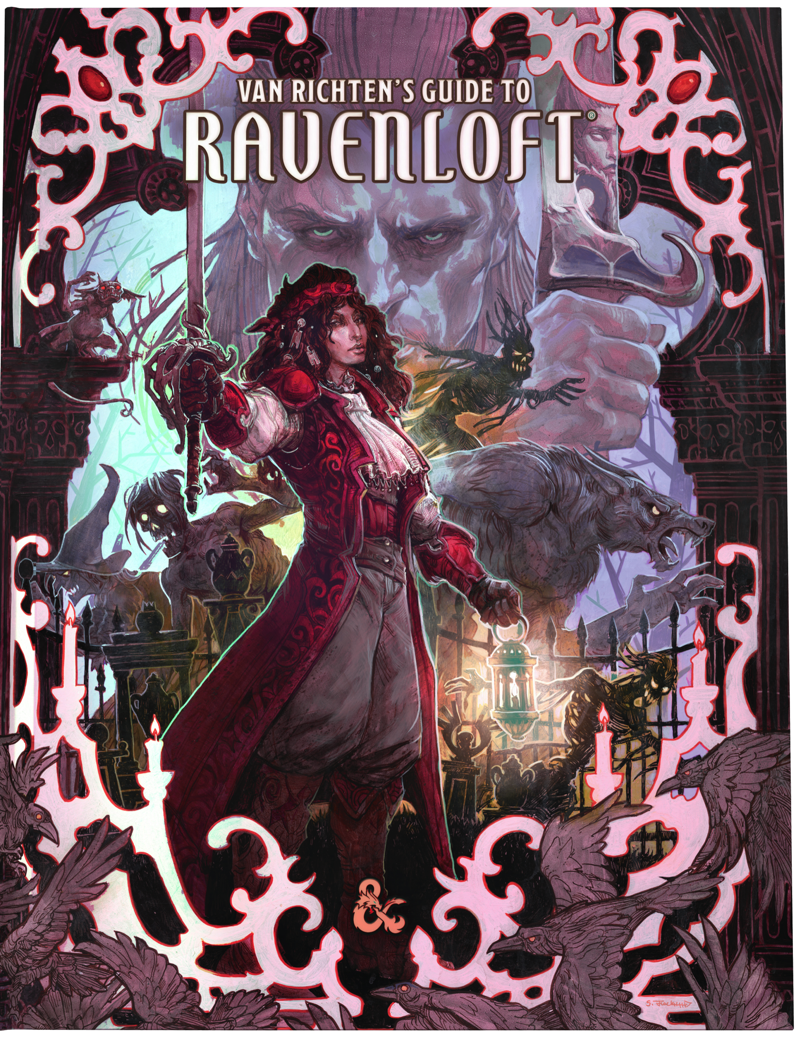 As usual, there is an alternate hobby-store exclusive cover for the upcoming Ravenloft book. Here's a look at it! And here's the full wraparound art. https://www.enworld.org/threads/updated-with-cover-the-d-d-book-is-van-richtens-guide-to-ravenloft.678411/...

www.enworld.org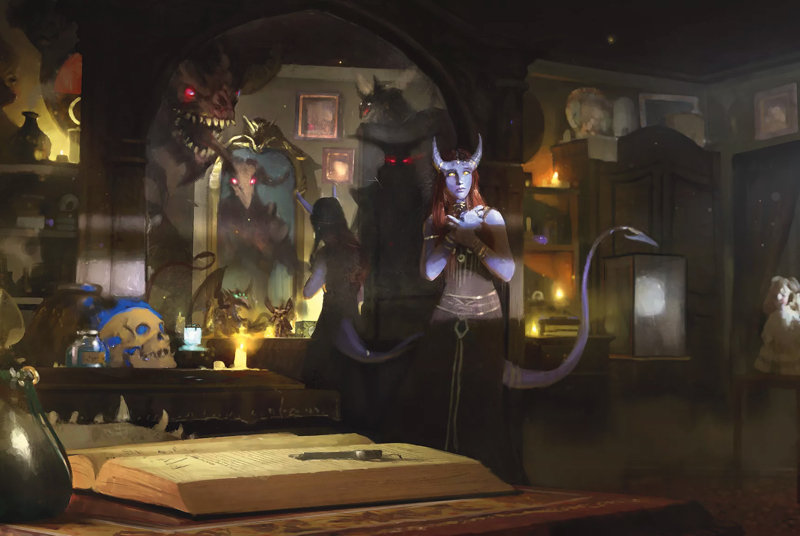 Here is a list of everything we know so far about the upcoming Van Richten's Guide to Ravenloft. Art by Paul Scott Canavan May 18th, 256 pages 30 domains (with 30 villainous darklords) Barovia (Strahd), Dementlieu (twisted fairly tales), Lamordia (flesh golem), Falkovnia (zombies), Kalakeri...

www.enworld.org
Here's some info on Dr. Rudolph Van Richten! He's a vampire hunter (he appeared in
Curse of Strahd
, and he's been around in the Ravenloft setting for decades) and is basically Van Helsing to Strahd's Dracula. His name appears on a whole pile of 2nd Edition D&D sourcebooks, all titled "
Van Richten's Guide to
.... Vampires/Ghosts/Werebeasts, etc."
The
Ravenloft
setting, of course, features a bunch of 'domains' other than Barovia itself, each ruled by its own Dark Lord. Strahd rules Barovia, but even other signature D&D villains like Lord Soth and Vecna have been placed in
Ravenloft
ruling dread domains of their own, along with an assortment of other domain rulers.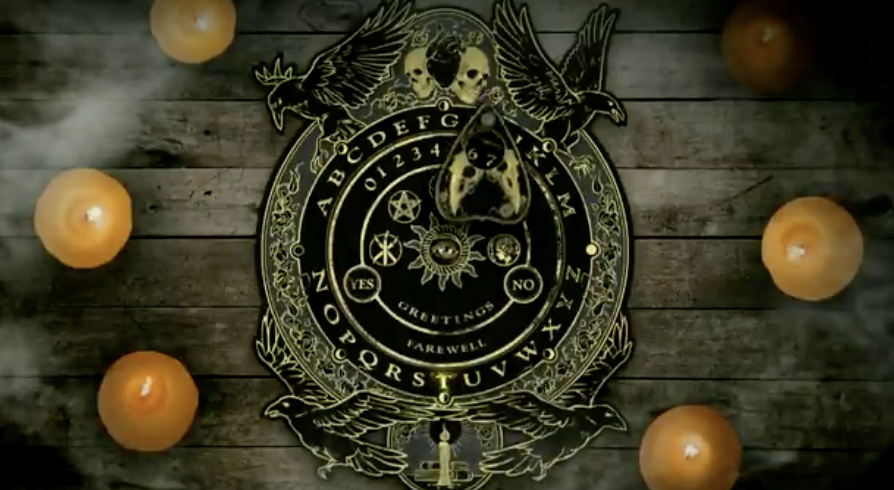 The Mist Beckons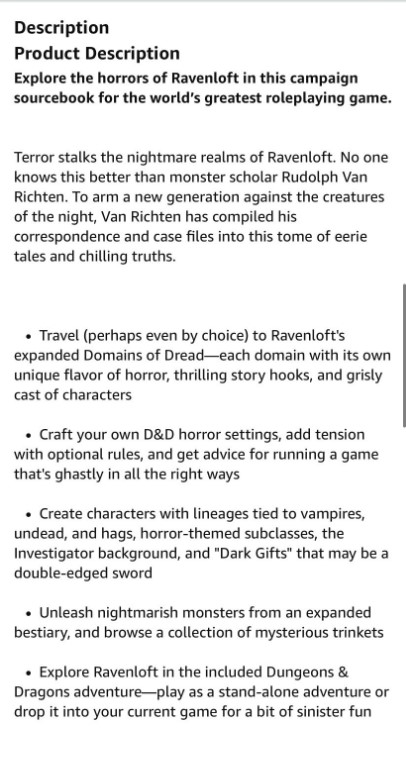 The image below is not of the upcoming book, but of one of the many D&D 2nd Edition
Van Richten's Guides
.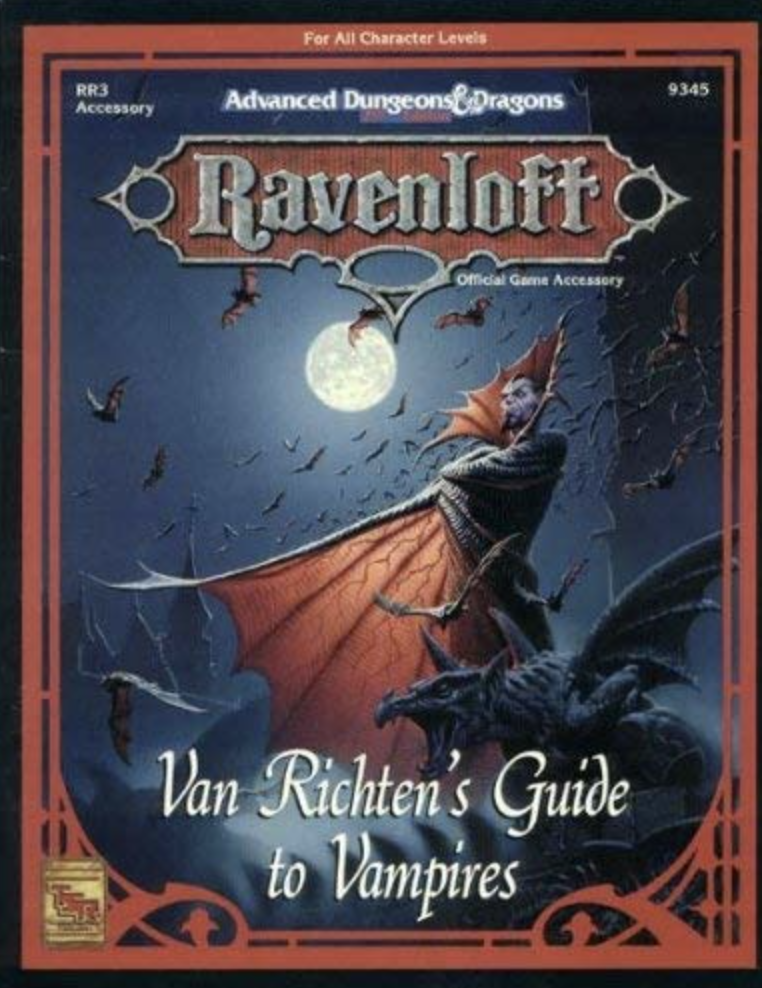 Last edited: