Vampire: the Masquerade
(5th Edition*) gets two new supplements this year from Renegade Games:
The Book of Nod
, and
The Second Inquisition
.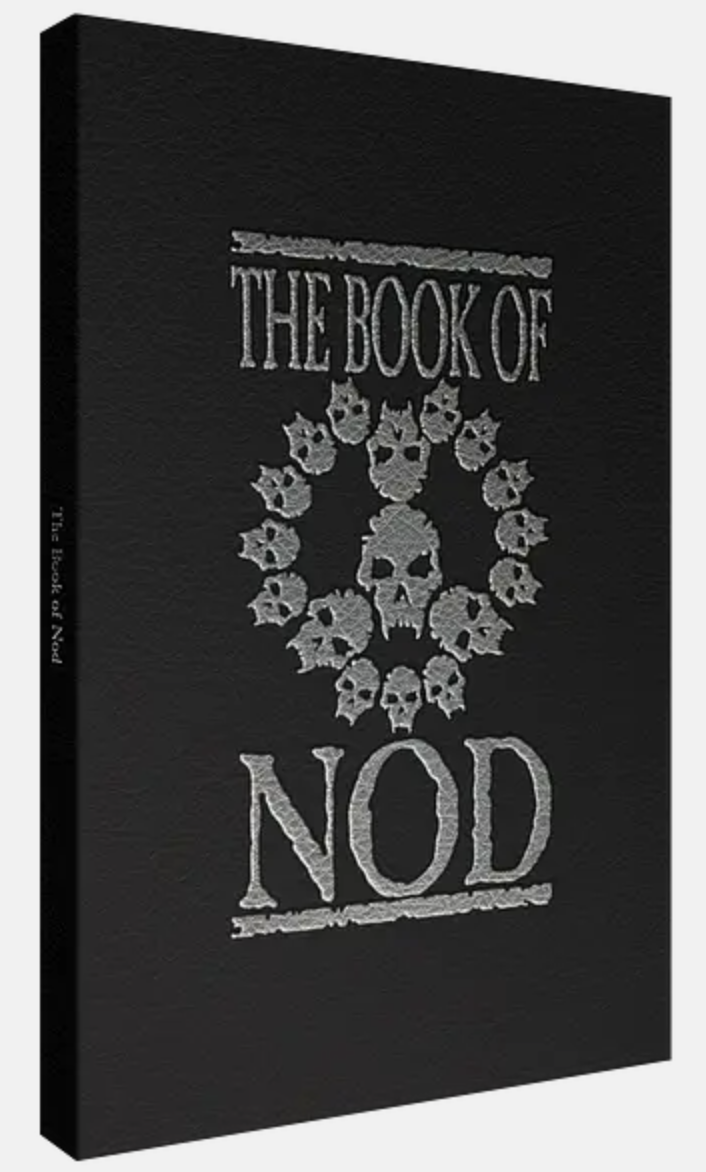 The
Book of Nod
is a collection of texts presented in poetry format, and Coates the history of the vampire clans all the way back to Caine. This book is lore rather than mechanics, with a faux-leather cover, and a blood red ribbon. It can be used in-game as a prop. There's no release date, but it is priced at $50.
There's also an 'artifact edition' which comes in a wooden crate along with a bunch of scrolls, a hand-written journal, a stone' tablet, and various handouts, photos, fliers, and letters.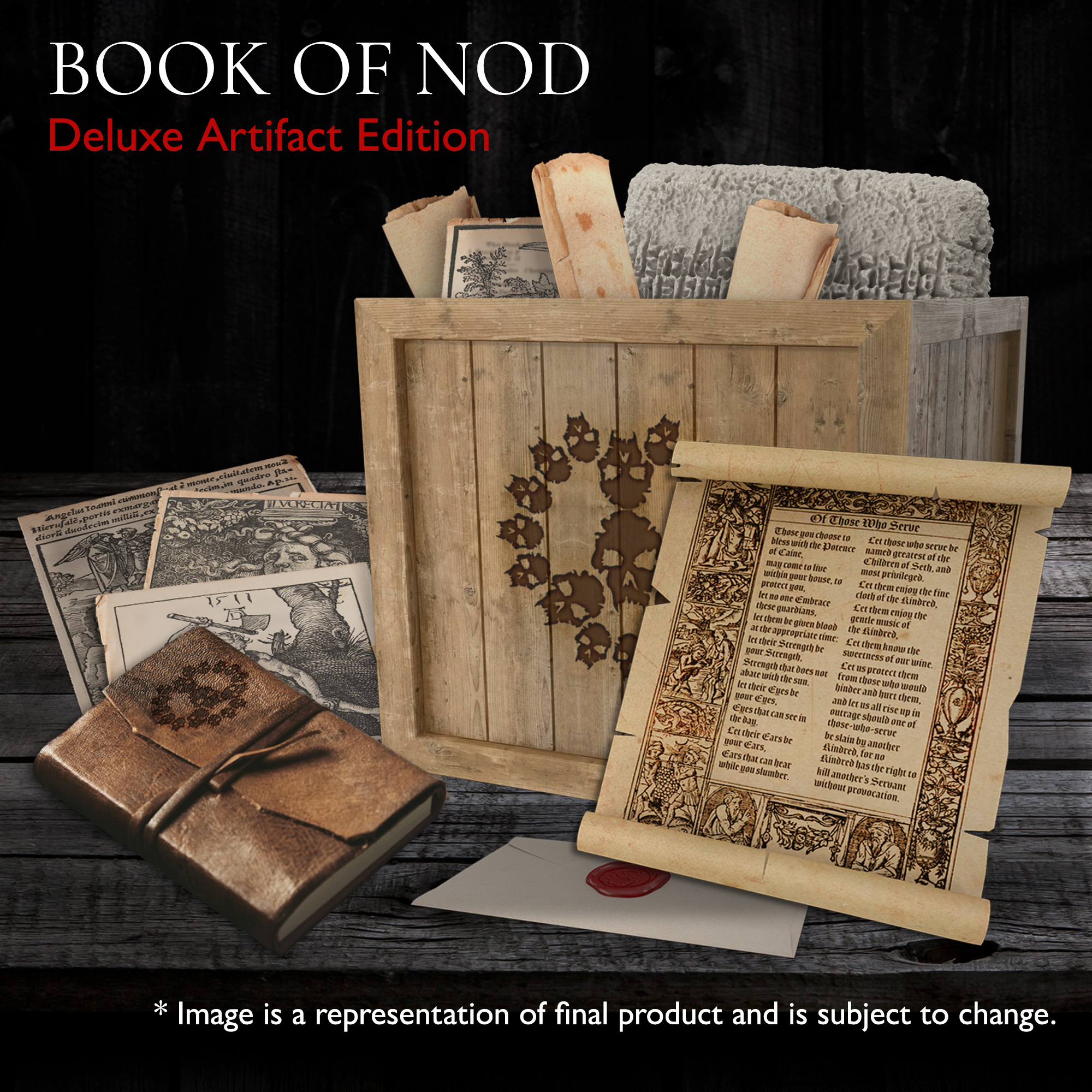 The Second Inquisition
delves into the Secret Church, an organization devoted to destroying the vampires. It includes new artifacts and antagonists, and information on the Society of St. Leopold and the American FIRSTLIGHT black program. It is slated for October for $45.
*of Vampire: the Masquerade