Fifteenth thread of a series on the younger classic Dungeons & Dragons adventure modules. It is interesting to see how everyone's experiences compared and differed.
Vecna Lives!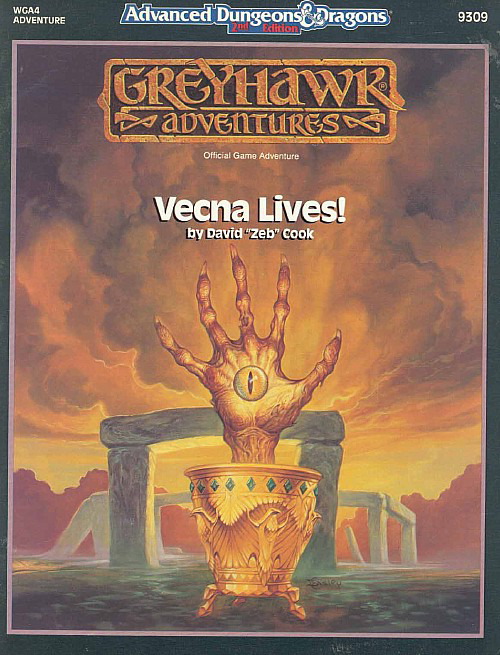 Synopsis
: Featuring one of D&D's most iconic bad guys and several famous artifacts,
Vecna Lives!
is a high level romp set in the World of Greyhawk. A number of set-pieces and plenty of travel to exotic locations on Oerth and the planes lead to a confrontation with the lich who would be a god.
Did you play or DM this adventure (or both, as some did)? What were your experiences? Did you complete it? What were the highlights for your group?
(With thanks and a tip of the hat to Quasqueton for his ground-breaking series of classic adventure discussions.)