Break Freedom's chains in the 10th adventure of the critically acclaimed
War of the Burning Sky adventure path
! This adventure by Wolfgang Baur is for 19th level characters.
Witness the mighty and terrible face of war in a world of magic in 5th Edition!

wotbsadventurepath.com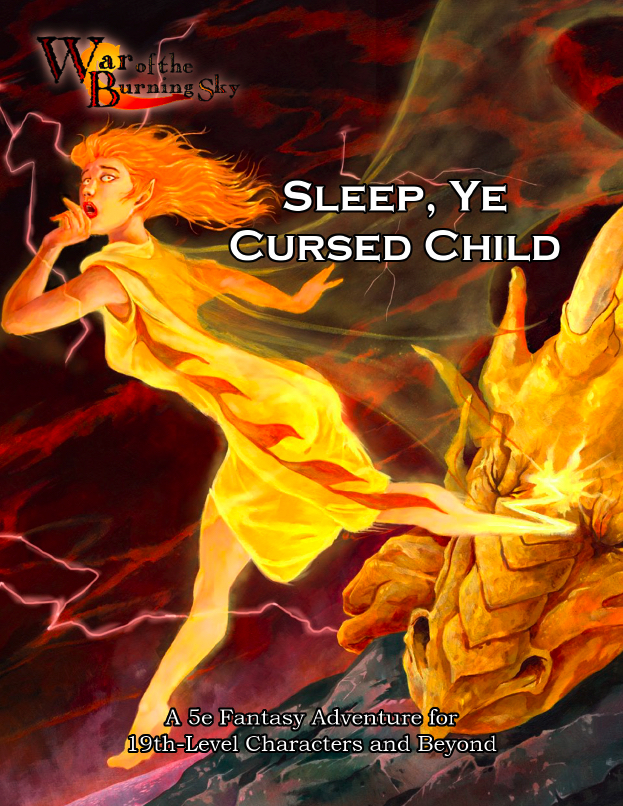 Witness the mighty and terrible face of war in a world of magic!​
A critically acclaimed high fantasy adventure path for 5th Edition from veteran authors such as Ari Marmell (
Heroes of Horror, Tome of Magic
), Wolfgang Baur (Editor DUNGEON® Magazine 1992-1995), Wil Upchurch (
Midnight®, Champions of Ruin
) and Darrin Drader (
Book of Exalted Deeds, Serpent Kingdoms
).
---
Break Freedom's Chains
Armies march, the clouds roar with fire, and deep in the shadows of the earth, nightmares craft the world's annihilation.
The trillith, born from the dreams of the imprisoned dragon Trilla, have manipulated events in the war since its beginning, crafting the opportunity to fulfill their great desire: to unmake the bonds of the world, freeing themselves from the shackles of corporeal flesh.
Though nations still wage battle on the surface, if the trillith, hidden far beyond the reach of the mightiest army, are not stopped, all will die to their plan. But in Trilla lies hope, for if the heroes can free her from her cursed sleep, she holds the key to restore the Torch of the Burning Sky, whose power will decide the destiny of the war.
A 5E fantasy adventure for 19th-level characters.