Cubicle 7 have finally caught up with their re-release of the first 3 parts to the seminal Warhammer Fantasy Roleplay campaign: The Enemy Within. It's a campaign full of secretive cults, corrupt nobles, scheming wizards, noble intrigue and boats... lots of boats.
A brand new part four has been released, more in keeping with the original three episodes than the hasty and ill favored '
Something Rotten in Kislev'
which bore very little relevance to the previous plot.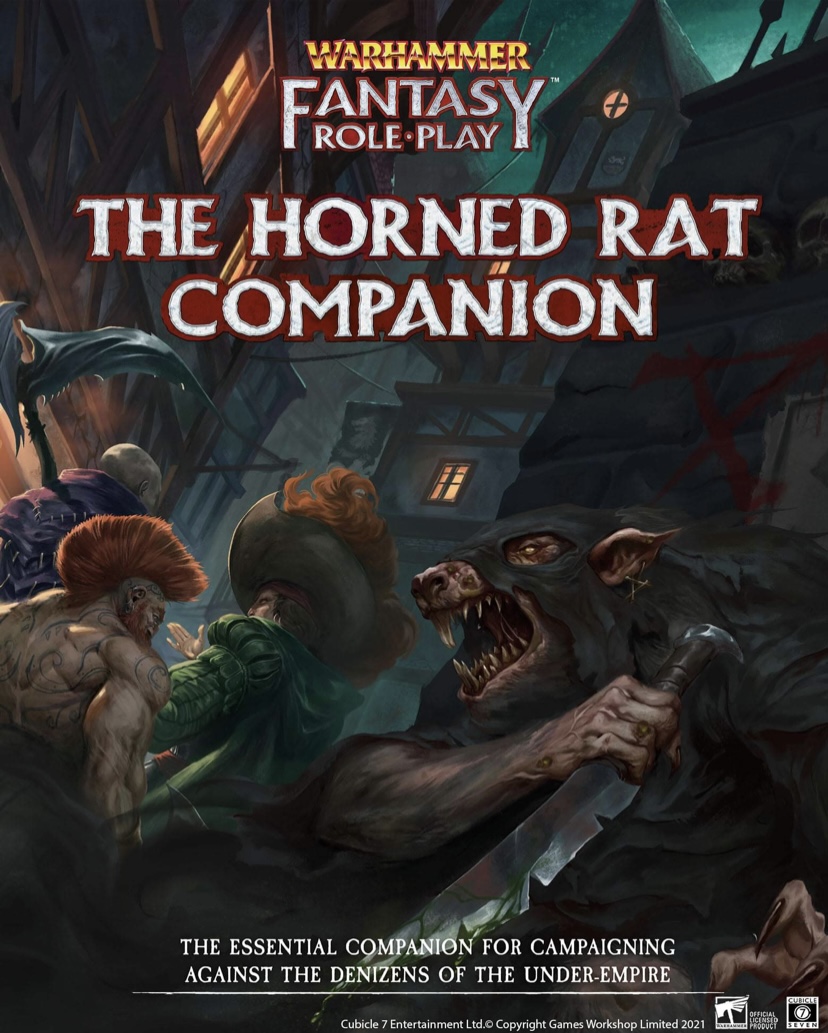 The Horned Rat is instead a deep delve into the intrigues of the devious skaven. Complete with doomsday weapons, treks through sewers and corrupt human cults in the city of Middenheim. While Power Behind the Throne deals with Middenheim's glamorous nobility, Horned Rat opens up its seedy underbelly.
It's been released now for pre-order with the PDF available straight away. First read, suggests it's awesome. A brilliant continuation to one of the best Fantasy RPG campaigns of history.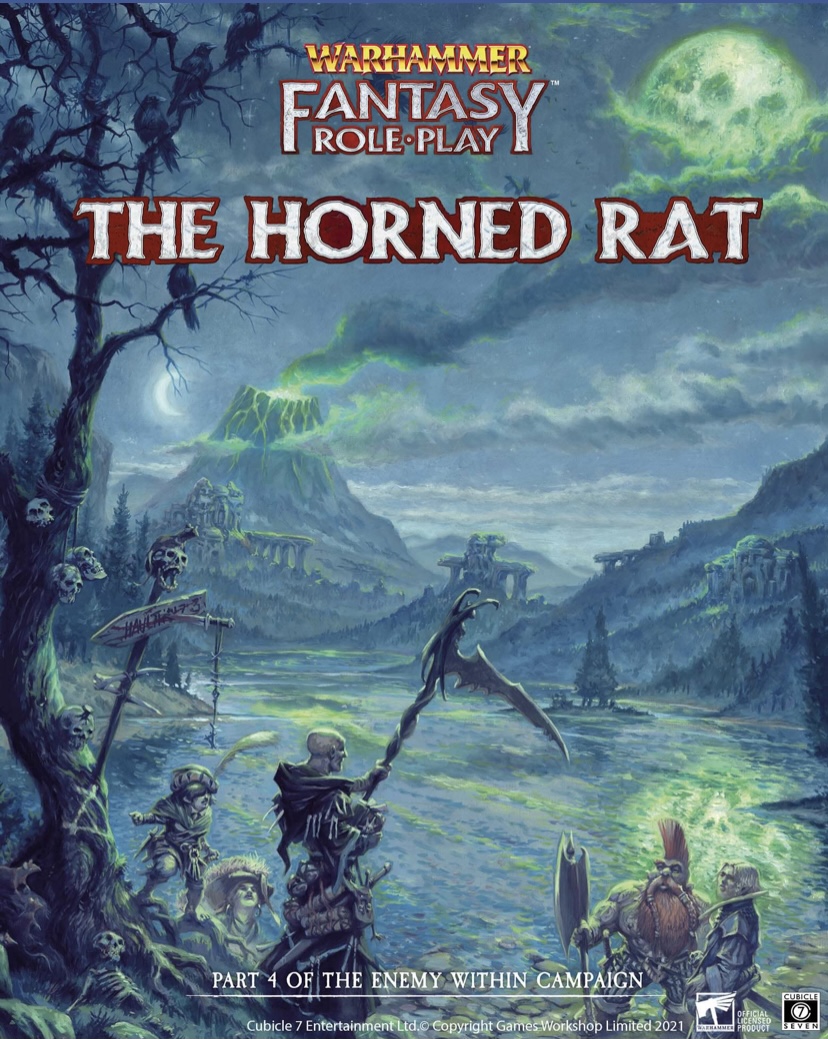 The Horned Rat Companion should be released in the next few weeks and the final installment, Empire in Ruins later this year!
Pretty amazing that Cubicle 7 have been able to get back one of the original writers from 35 years ago... Graeme Davis.
Last edited: