The
World of Farland
has been online thoughout various iterations of D&D for as long as I've been running this website. So, about 20 years. It's a dark D&D setting, ruled by evil lords based on the Seven Deadly Sins, with an tmosphere a bit like if
Lord of the Rings
had gone the other way. The new
Realms Under Shadow
hardcover supplement introduces new locations which are not dependent on European mythology. I've been sent a few previews to share!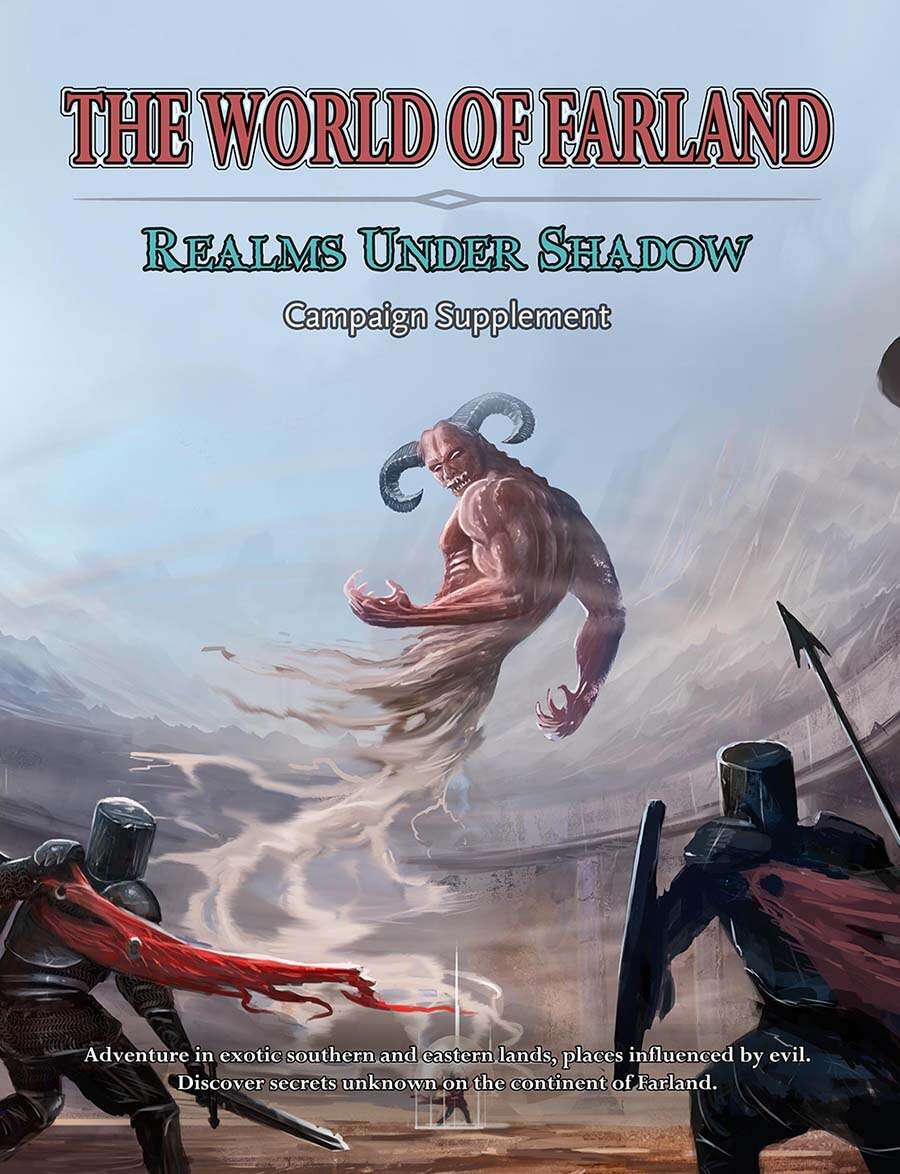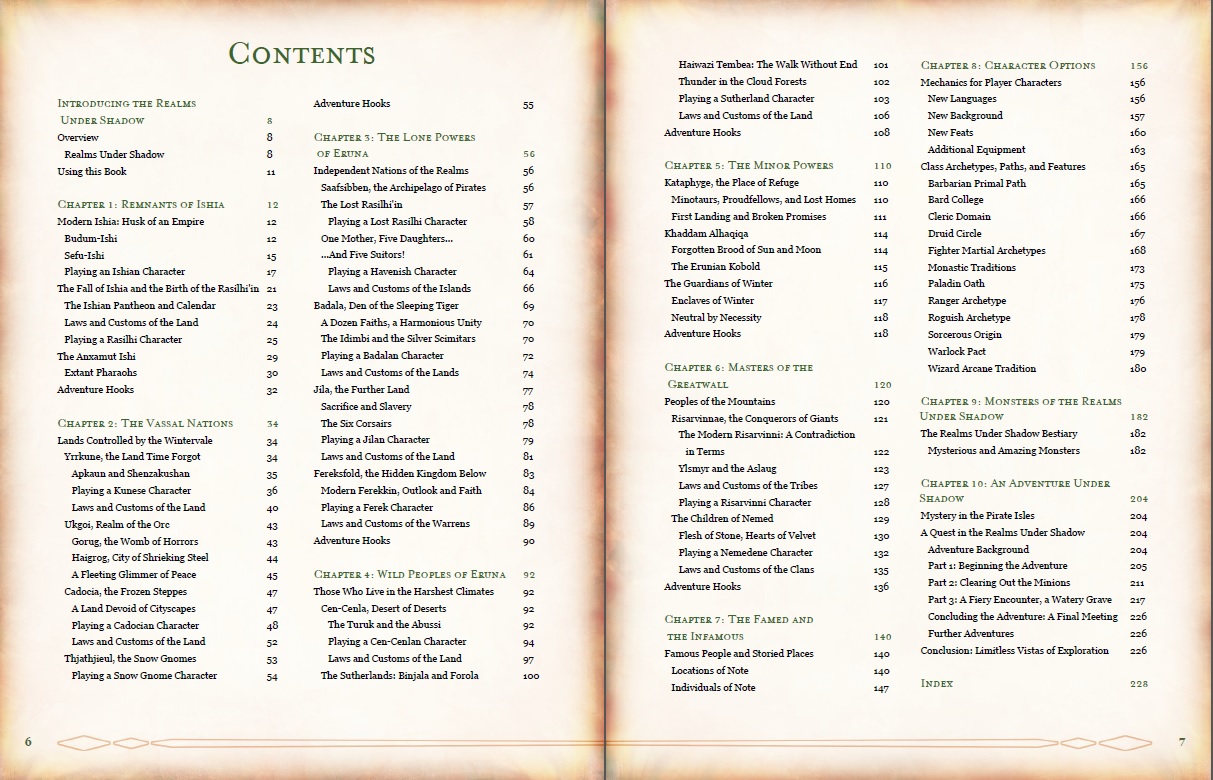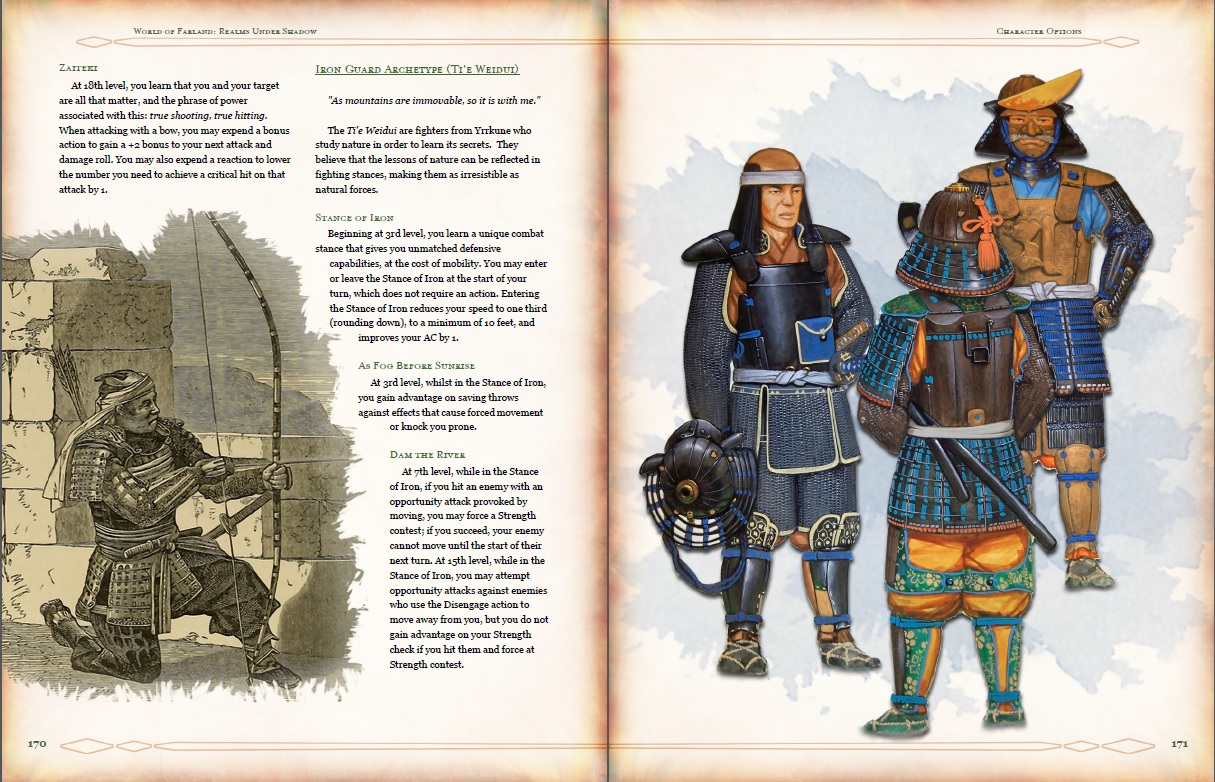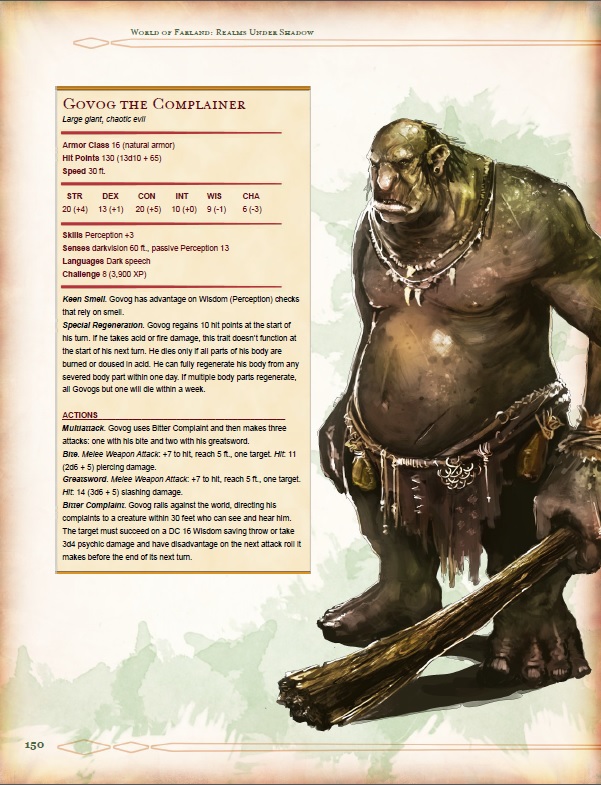 ​
The World of Farland, conquered by evil and ruled by the Lords of Sin, has been online for nearly 20 years. It's a best-seller here at DTRPG. But the setting has focused on European-style fantasy up to this point. That changes now...
The evil Wintervale has conquered the continent of Farland. But other lands lie south and east of the Wintervale. Some of these exotic realms are allied with the Shadow and some resist it, but either way, they have been affected by it. These are the Realms Under Shadow...
The Realms Under Shadow are fantastic places reminiscent of the medieval cultures of Asia, Africa (including egypt), and India. This campaign supplement allows you to play a game that is not in the vein of the traditional European style fantasy. Adventure in diverse and amazing places. Battle characters and monsters that are a far cry from your usual RPG experience. This book is compatible with the 5th edition of the World's most popular RPG and is a supplement to
The World of Farland Campaign Setting
, although it can certainly be used on its own.
This 235 page campaign supplement includes:
Detailed write-ups on many unique and diverse cultures
14 new PC races
New player options, including 15 new class archetypes and paths; feats; and equipment
Calendars and gods
New Languages
Tons of adventure hooks
Important NPCs and locations
Seventeen new monsters
A full length adventure set in the Realms Under Shadow
Much more!
All exclusive new content that will never appear on the website.
This book comes with two maps of the geography, and it is now available in standard color hardcover and gorgeous premium color hardcover!