The next Pathfinder CRPG is going to be
Wrath of the Righteous
, based on the 1e AP of the same name. "Wrath of the Righteous will migrate the RPG to a new part of the world of Golarion, the Worldwound, a demon-infested wasteland where a planar tear to the Abyss—which you'll be able to visit—has opened".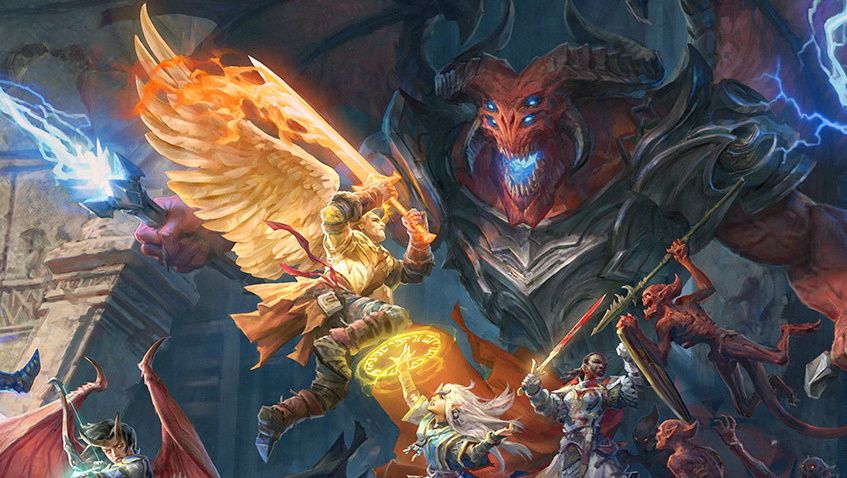 Producers Owlcat Games are adding the Witch and Oracles classes. They are also adding a new race, the identity of which is currently unknown. Plus new archetypes, a version of the Mythic system, with six mythic paths to choose from, including Trickster, Celestial Angel, and Lich .
It's reasonable to assume that all the races and classes and archetypes will return from Kingmaker.
If that's the case, that means Sorcerer, Cleric, Fighter, Wizard, Rogue, Witch, Oracle, Inquisitor, Magus, Alchemist, Bard, Monk, Paladin, Ranger, Slayer, Barbarian, Druid. That's 17 classes each of which will have at least 3 archetypes. It means Elves, Dwarves, Halflings, Gnomes, Humans, Half Orcs, Half Elves, Aasimar (Plumkin, Angelkin, Archonkin, Azatakin, Guardinalkin, Emberkin, regular Aasimar), Tieflings (Kytonkin, Demonkin, Qippolothkin, Deamonkin, Divkin, Devilkin, Rakshasakin, Asurakin, Onikin, regular Tieflings).
No release date has been announced, but if it's set to be released in 2020, then between
Cyberpunk 2077
,
Baldur's Gate 3
,
Solasta
,
Pathfinder: Wrath of the Righteous
, ect, 2020 is going to be one hell of a year for CRPGs!
Last edited by a moderator: