Do your players dream of a life on the hazardous high seas? X marks the spot on this quickstarter campaign launching next week!
This 5E supplement includes:
Seven new magical items, all from the deep sea!
Adventure location: Deirdre's Ghost, a large vessel sunk long ago.
Adventure location: Granspire Seminary, a holy lighthouse with a dark secret.
More than 20 plot hooks and chance aquatic encounters.
A harrowing adventure aboard the Briny Lass, a moored ship that's been turned into an inn and tavern.
Click here to make sure you are notified when we launch
.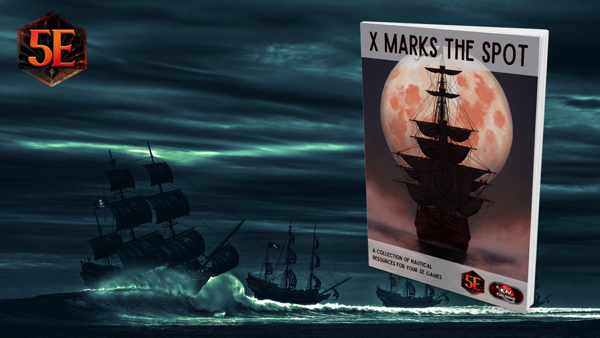 Adventure on the high seas with these nautical resources for DnD 5E.
www.kickstarter.com