Pay no attention to that man behind the curtain.
Sorry, the best I can do is this 'picture' of Round 3: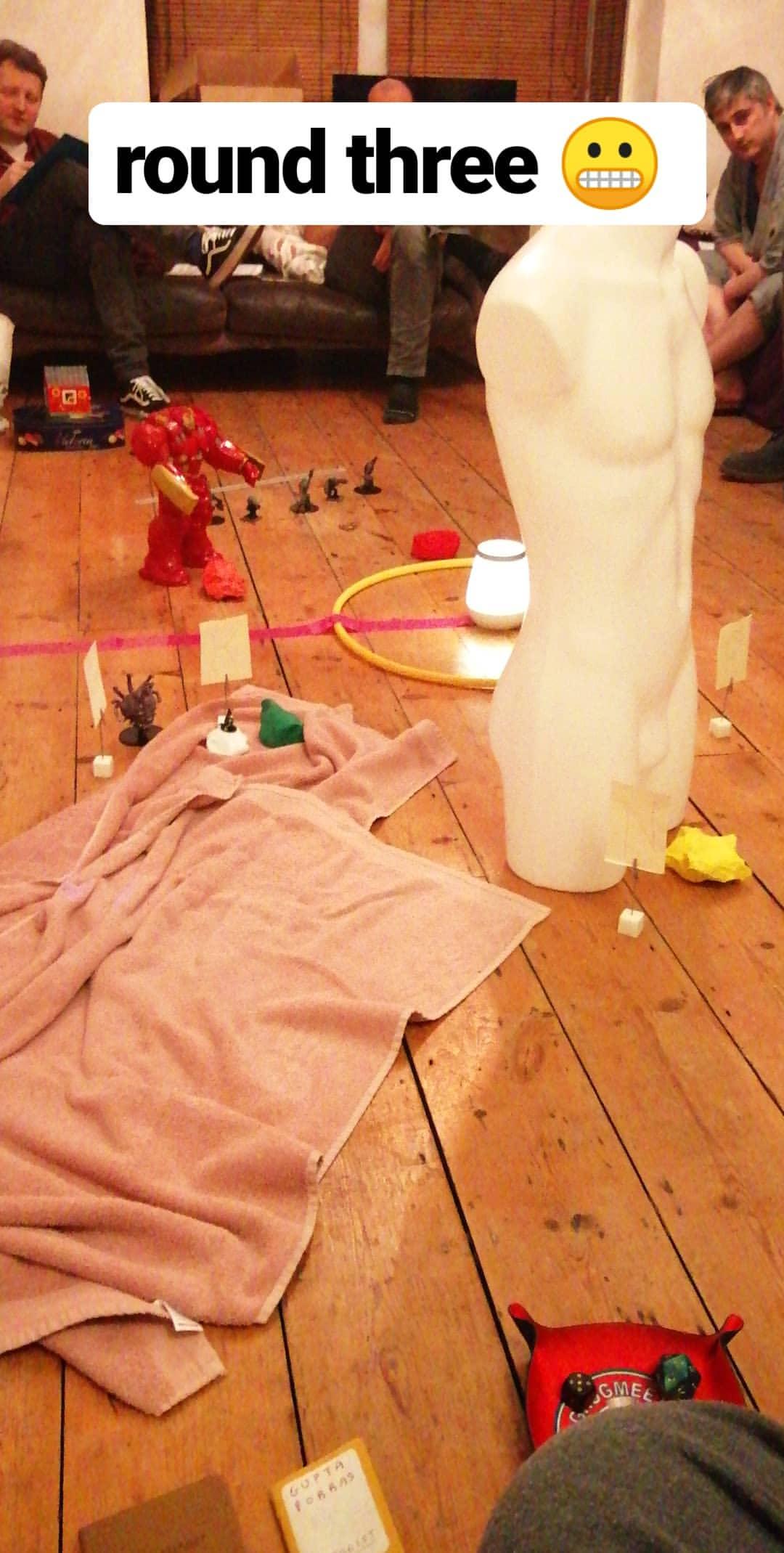 We never got the netting. We used an old towel instead. It's the area of rough terrain where Borne fell. Place holders have cards with PCs' initials on them. Huge beholder = worm maw. Hulkbuster = colossal Conquo.
My notes on this session were quite sparse as I grew steadily more drunk as the session progressed. The rest of the report is more detailed and therefore loooonger...
Last edited: