Earlier, WotC announced
Mordenkainen Presents Monsters of the Multiverse
, a new D&D compilation of monster material from previous products updated to a new format. These screen grabs are as good as I could get them. They're not terribly clear, but you can make more out than in the original images.
The screenshots show the original entry in
Volo's Guide to Monsters
next to the new entry in
Mordenkainen Presents Monsters of the Multiverse
.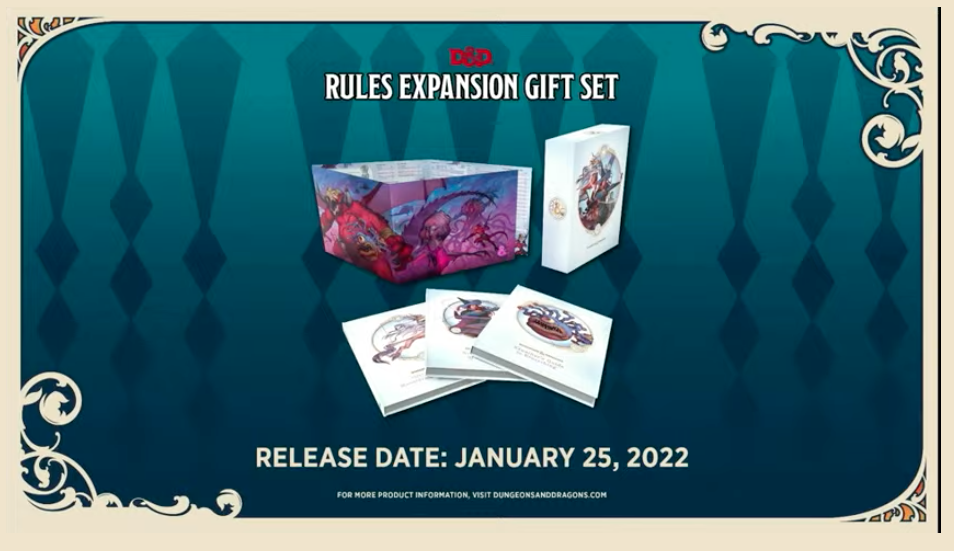 The online D&D Celebration event, which has been running all weekend, comes to a close with The Future of D&D, a panel featuring WotC's Ray Winninger, Liz Schuh, Chris Perkins, and Jeremy Crawford, hosted by Elle Osili-Wood. D&D is exploring the multiverse Revisiting classic settings. 1st of...

www.enworld.org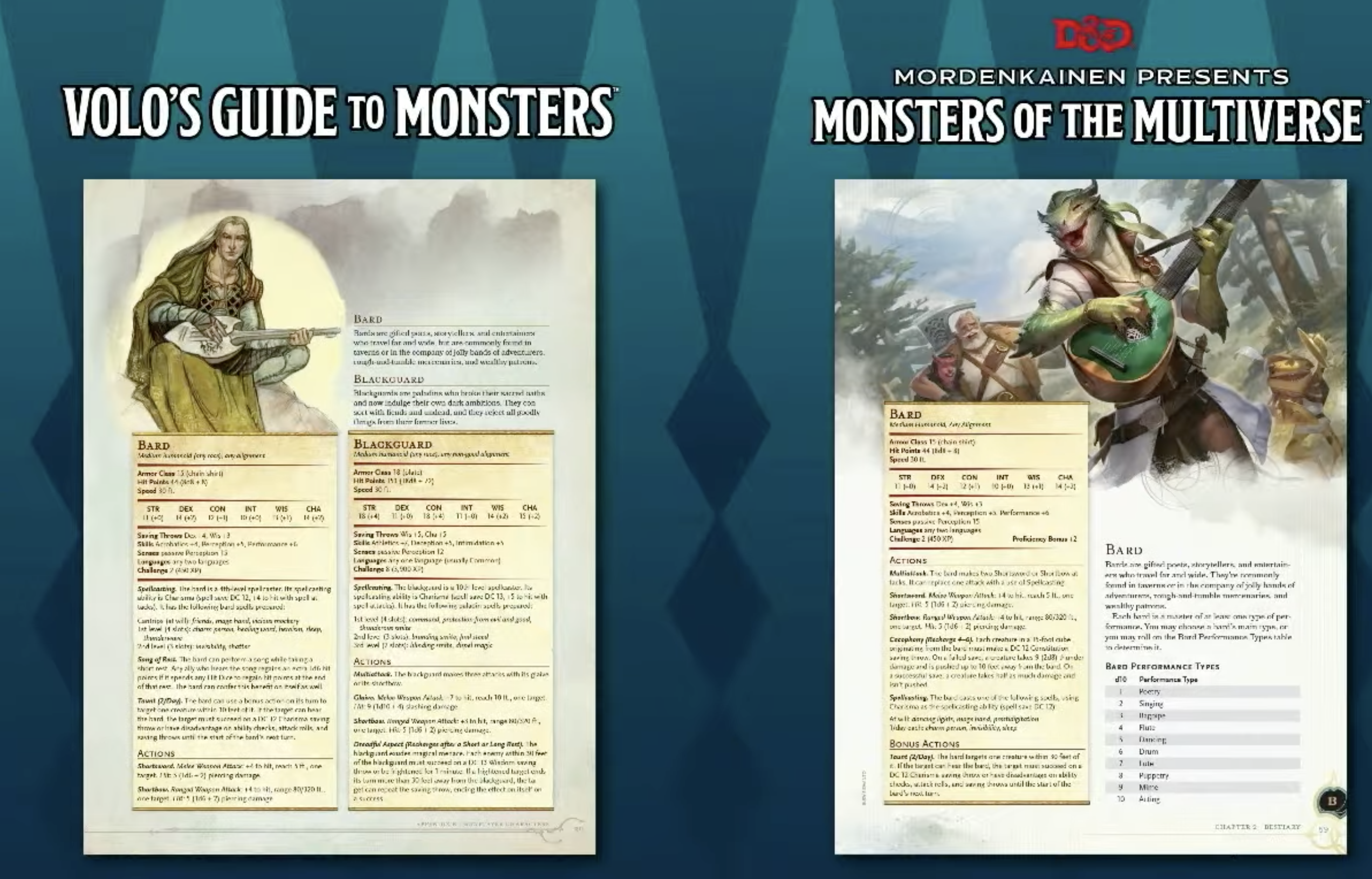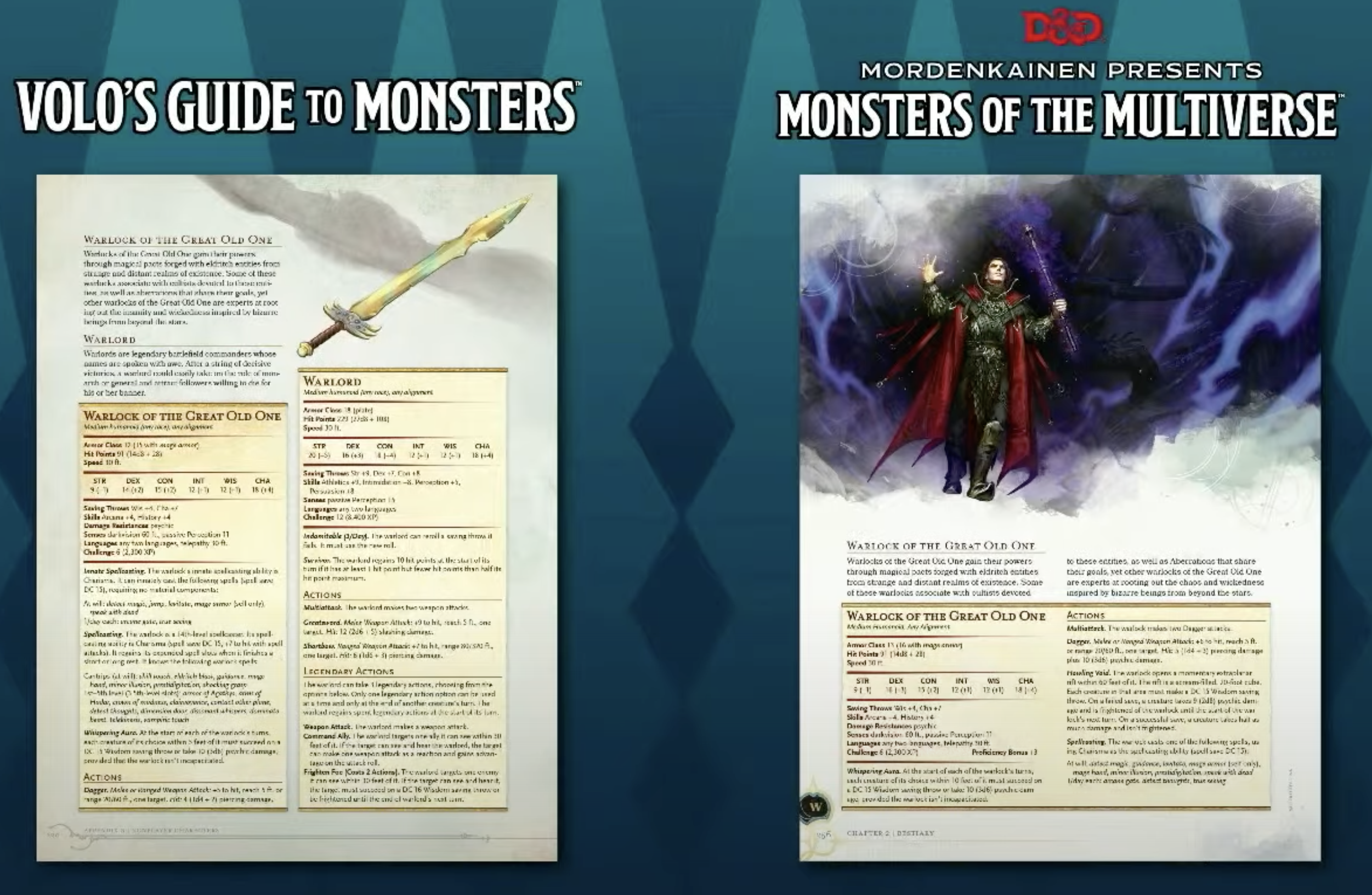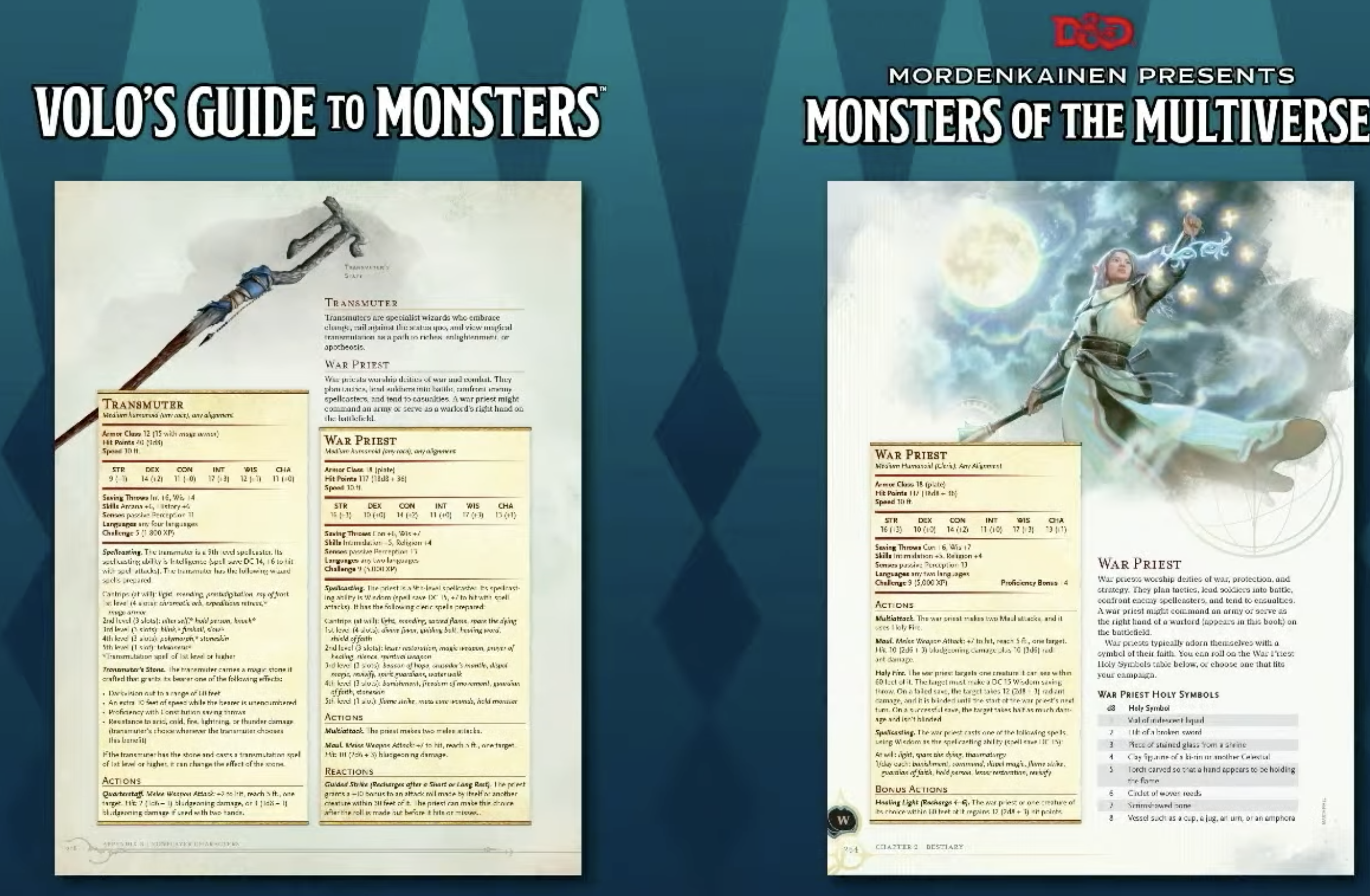 ---
UPDATE
-- a cleaned up version of the War Priest has
appeared on imgur
.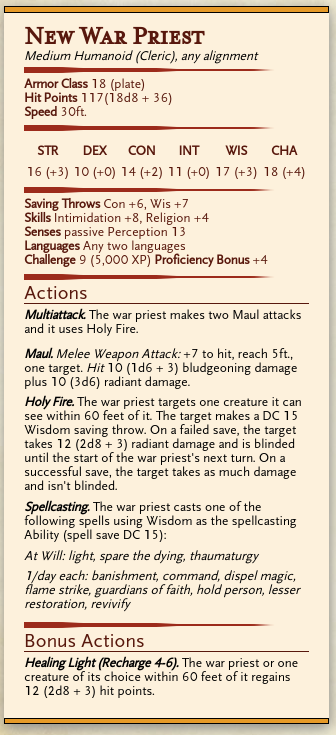 Last edited: