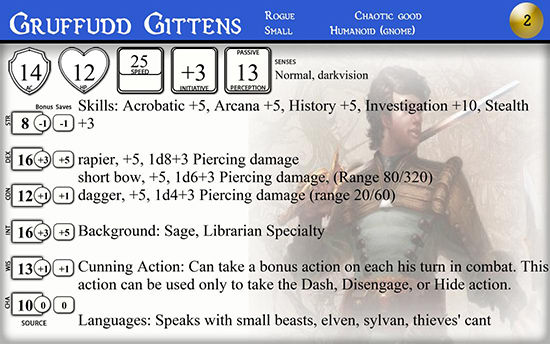 This is a LARGE format monster and NPC Data Card template for the Magic Set Editor. Each card will print out to approximately 8x5 card and two will print to a letter sized page.
This template is compatible with the
Initiative Tents
in this downloads section, which will allow you to create an initiative card to go with these data cards. If you have already started a set with the Initiative Tents, then half of these templates will already be filled out for you.
Because of the large format of this card, you will have MUCH more room to place monster or character details. The text is scaleable, which will aid in readability while permitting the font to automatically shrink as more information is added.
A large washout background allows you to place an image of the character or creature on the card without interfering with it readability.
The heading box is can be customized color coded for easy reference.
* Updated*

Latest Version is 2016-11-20

Updated game file now include supported data for creatures from the Monster Manual, WOTC published APs, Volo's Guide to Monsters, and Kobold Press's Tomb of Beasts.


* Updated*

Latest Version is 2016-11-21

Updated style file now option to add environments to the data card. Environments for all monsters can be recorded to the database, and you can choose to include the environment icons to show on the cards or not. Each environment has its own icon.