Last year I chronicled all of the models I completed. You can find that thread here:
2018 Pogre's miniature and model thread.
Although this forum area gets a lot less traffic than it did in the old days - I still prefer it to other types of social media and it served as good motivation for me to keep painting every night.
I did 151 models in 2018, which is very good output for me. I would like to beat that number, but I also want to up my level of painting.
I will continue to throw out the dungeon monsters and rank and file troops, and for me, I am shooting for high tabletop quality for most of those. I also want to do a half-dozen models this year at a very high level - back towards my competition level painting of a few years ago.
Here we go!
Drow Priestess - old Avatars of War Figure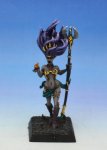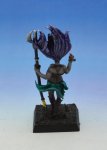 Reaper Bones Carrion Crawler: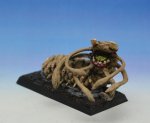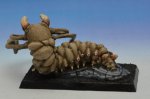 A couple of Reaper Bones Barlguras: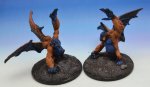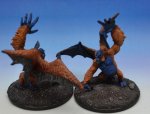 Figures completed in 2019: 4
Last edited: