4 hours left to help us break through more stretch goals and add even more that we can convert to Pathfinder 2e.
As a preview for
our live Kickstarter Project
, Lands of Theia by Steven Rasheed James, we have added a fully playable class,
the Theian gladiator
, to the Pathfinder 2e SRD site. This is one of 13 classes going into all 3 editions (Pathfinder 1e, 2e, and D&D 5e)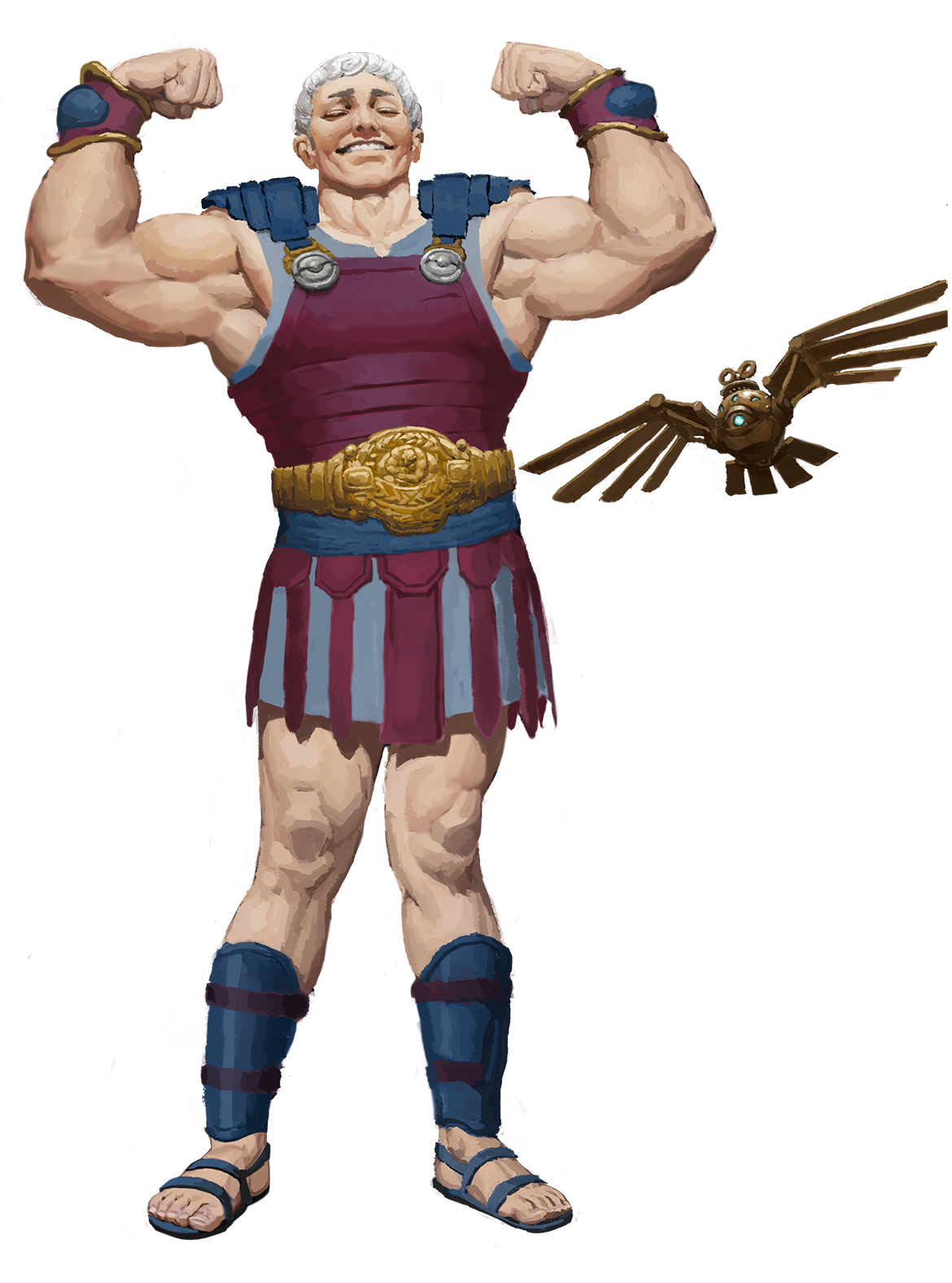 This new class option from
Lands of Theia
stands apart from the fighter and other martial classes as an entertainer, fighting for the crowds of adoring fans watching from the safety of their homes. When his sensor is active, the Theian gladiator gains the confidence to take on any challenge with a unique blend of stances, roles, and flair.
The Theian gladiator, and 12 other new class options, are featured in
Lands of Theia
, where adventure never waits. In addition, the setting offers twists on existing races/subraces and its own unique take on dworgs (dwarf/orcs), rabbitfolk, gnolls, orcs, lizardfolk, and owlfolk. Other content includes a fully developed world you can explore or use as a source of inspiration for your own campaigns. The campaign only runs until August 27, so jump in while you can. We're using our funding to update the art, as shown here with this gnoll sketch.
Voting on the next new class and race we add are live for backers now
.
Last edited: