Paizo has
posted an overview
of many of the new feats and class features to be found in its upcoming
Character Operations Manual
. The book comes out November 12th.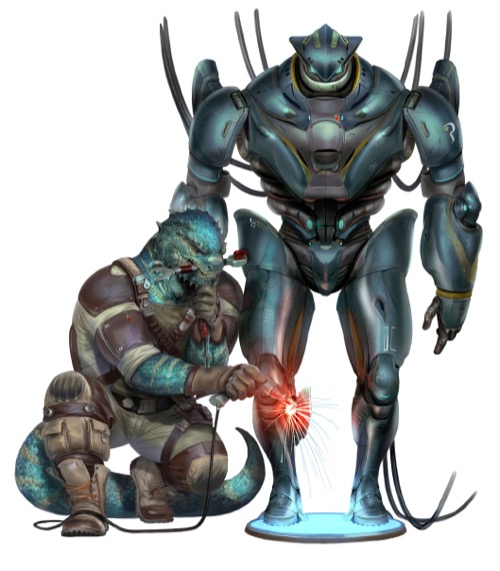 It includes new character options for the Envoy, Mechanic, Mystic, Operative, Solarian, Soldier, and Technomancer.
The envoy gets a polymorphic disguise. The mechanic gains an experimental weapon or armor prototype. The mystic gains new epiphanies, and a great punch. The operative gets a quick cover ability. The solarian can manifest and energy shield. The soldier can delivery new devastating unarmed strikes with weapon properties. And the technomancer gets a cybernetic augmentation that levels with them.