Many wonderful RPG products are available if you are looking for a gift to give this holiday. Some are beautiful and well made, others inspiring, but all can increase the enjoyment of RPGs for the person receiving the gift. For under $26 the list includes dice and RPG books. For more money, there are more RPG books, DVDs, hardcover novels, and a Conan board game that can also be used for playing RPGs.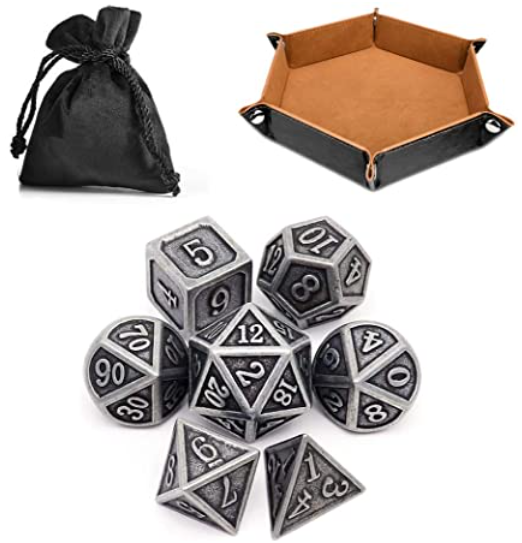 Seven silver colored metal dice, dice tray, and dice bag
Cost: $18.99
Description: Full size hefty dice with a leather bag and portable tray. A nice combination. The dice are easy to read, the dice tray works well to protect the table and looks nice, and the bag is heavy duty with a drawstring.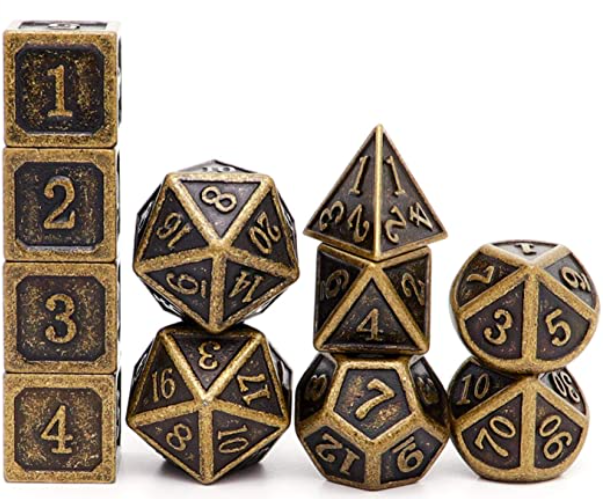 Eleven metal dice includes 4d6 and 2d20 for D&D
Cost: $23.00
Color: antique bronze or antique iron
Description: Full size dice well suited for D&D or Pathfinder. Includes 4d6 and 2d20 making rolling up characters or rolling with advantage/disadvantage a breeze. Look great and heavy duty. Choice of two colors. Comes with a dice bag.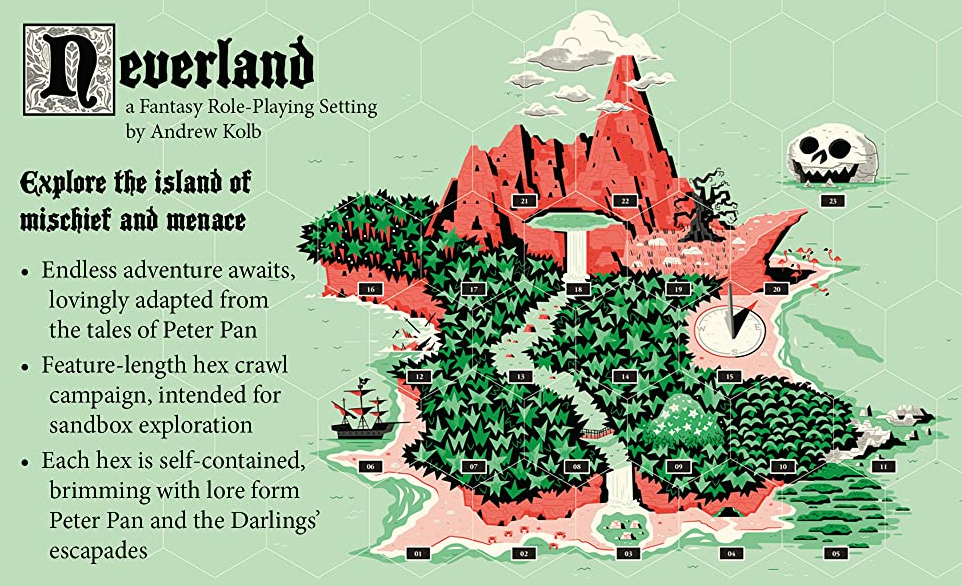 ​
Neverland RPG Setting for D&D and OSR by Andrews McMeel Publishing
Cost: $22.49
Description: The setting of Peter Pan complete with a hex crawl, random tables, and a monstrous crocodile in a full cover digest sized hardcover. Updated to remove offensive content while otherwise remaining true to the wonder and mystery of a fairy and pirate infested island. Designed for D&D Fifth Edition but works well with older D&D editions and OSR RPGs. A beautiful book and a great deal at this price.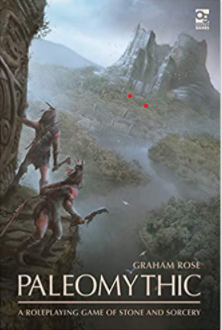 Paleomythic Roleplaying Game by Osprey Publishing
Cost: $25.47
Other News Coverage: Paleomythic RPG review
Description: I really enjoy this digest sized full color hardcover RPG romp through a magical Stone Age. PCs include healers, hunters, soothsayers, and more. Survival against harsh winters and warring tribes and finding food are challenges. Ancient Mu, a mythic and prehistoric world, is also full of beasts to overcome and mysterious ruins to explore. My review goes in depth more, but this book is a joy to read and look through even if a GM or player doesn't play it right away.
Alien Anthology DVD Collection
Cost: $31.00
Other News Coverage: Alien RPG review
Description: If you plan to run or play the Alien RPG you really need to see the movies (again). If someone you know still likes Blu-Ray, this collection is the ideal gift if they also want inspiration for playing Alien.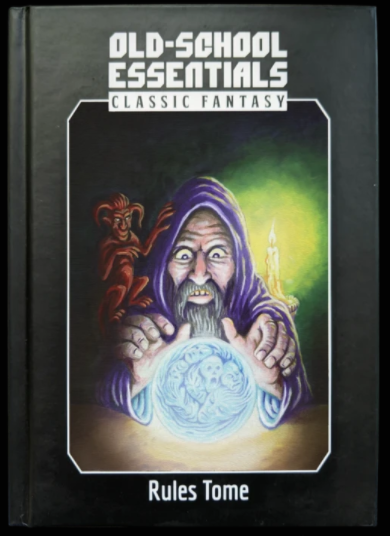 Old-School Essentials Rules Tome by Necrotic Gnome
Cost: $40.00
Other News Coverage: review and campaign building
Description: For anyone who has ever wanted to play old school D&D but doesn't know where to start. Old-School Essentials is not a retro-clone but instead contains the complete Basic Dungeons & Dragons and Expert D&D rules from 1981 by Moldvay and Cook. Everything is reorganized with an eye toward making the layout extremely easy to use at the table. Includes new full color art in a variety of styles (check out my review and campaign building to see some of the art and a page spread from the book). Optional ascending AC rule is the only thing added besides known errata. This book is well worth getting even for those who don't play D&D for the inspiration and art.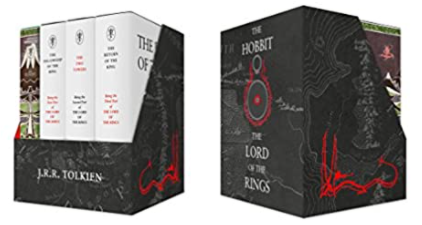 Middle Earth Treasury
Cost: $55.76
Other News Coverage: The One Ring First Edition review
Description: The One Ring Second Edition is likely releasing in 2021. A great way for gamers who want to play it is to reread the Hobbit and the Lord of the Rings. Having a beautiful hardcover set of books sounds like the perfect way to get ready. Curl up by the fire and return to Middle Earth.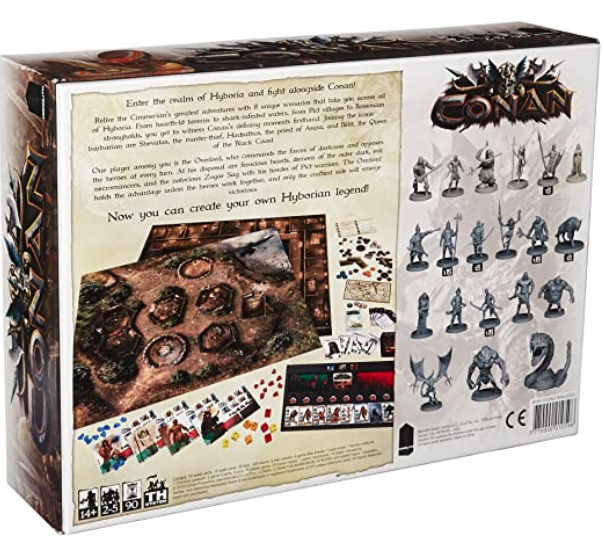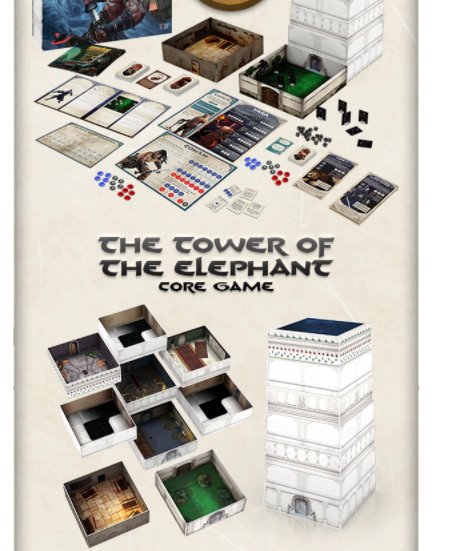 Conan Board Game
Cost: $77.01
Description: This is a game of miniature combat in Conan's world. Up to four heroes are opposed by the Overlord. Includes several scenarios. It also includes battle maps including a ship and 74 fantasy miniatures which can be used in RPGs. When the Tower of the Elephant board game releases, I think this board game would pair nicely with it. And both could be used for RPGs.