Chaosium has announced a
two-volume hardcover bestiary
called
Malleus Monstrorum
for the
Call of Cthulhu
7th Edition RPG.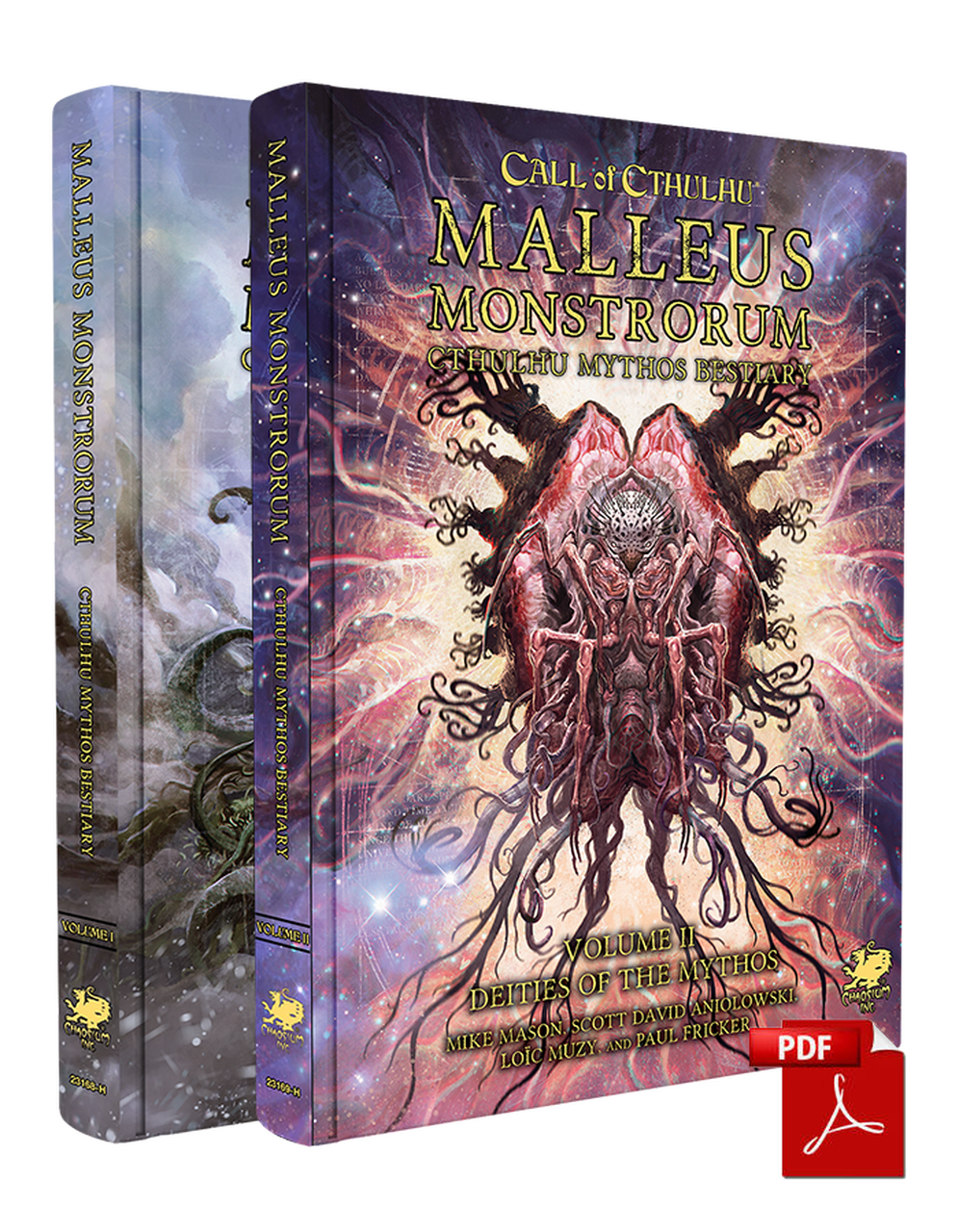 It comes out in October in hardcover, but you can get the PDF now, and have that amount discounted from the hardcover set in October.
"This two-volume collection is packed with ideas, concepts, and insights to immerse Call of Cthulhu scenarios and campaigns deep in the heart of the Cthulhu Mythos. With lore and statistics updated and revised for Call of Cthulhu 7th edition, and all brought to startling life by the illustrations of expert artist Loïc Muzy."
The PDF (480 pages, both books) is $39.99. The hardcover slipcase set is $89.99. There's a special edition for $199.99.
Find 'em
on Chaosium's website here
.