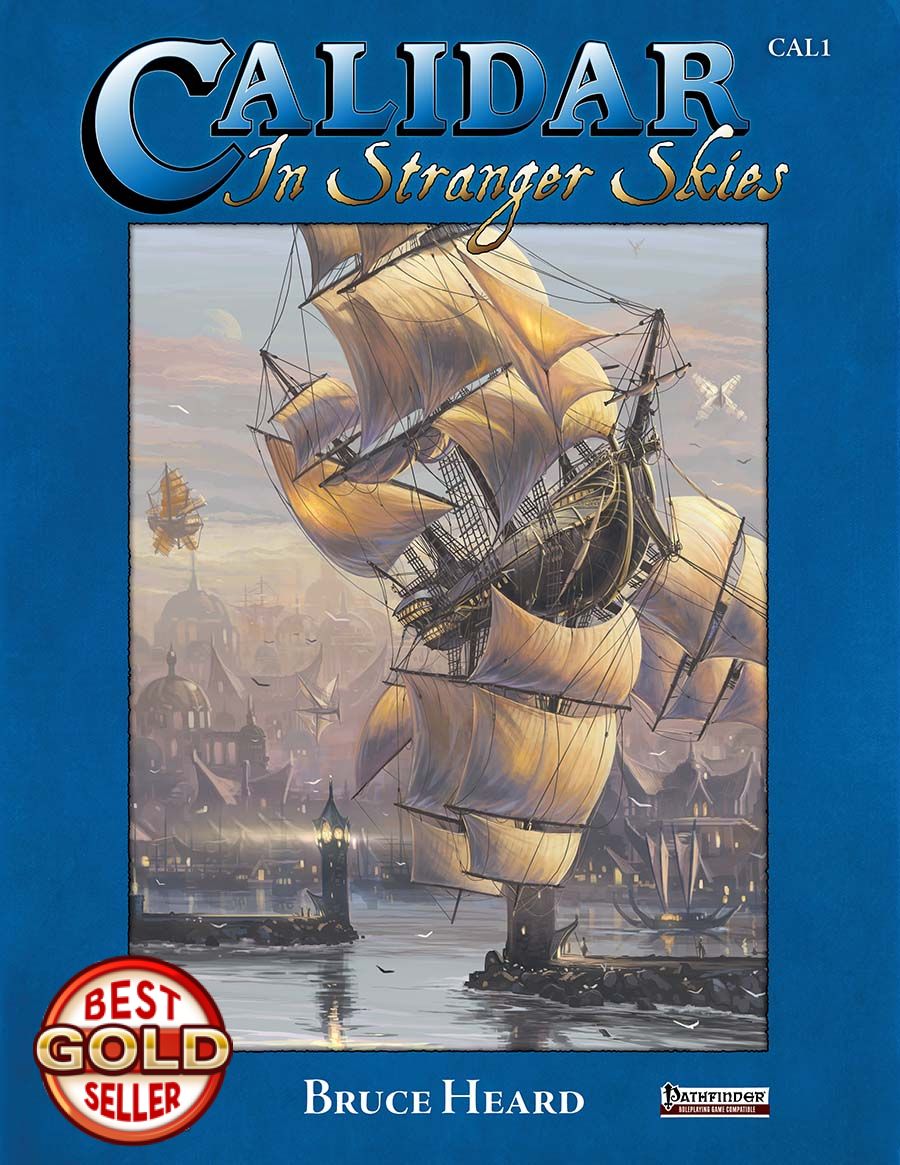 After ten years of work, famed TSR alumni Bruce Heard
has announced
there will be no future releases for his
World of Calidar
D&D-compatible setting.
The
World of Calidar
was inspired by Heard's series of articles in Dragon Magazine,
Voyage of the Princess Ark
in the 1990s, which also expanded on the world of Mystara. Under his label Calidar Pubishing,
over two dozen titles
were released between 2017 and 2023. The setting tells the story of the skyship
Star Phoenix
and describes the world itself.
Given the limited sales of the last series, I can't find the energy to launch another. These books represent a major amount of work, and I'm not getting any younger. It's a heartbreaking decision, but in the face of the apparent lack of activity after the latest Kickstarter and little or no ensuing feedback, I'm not comfortable pursuing the Calidar project.
Calidar's latest Kickstarter was in 2021 and raised $22,000.
It's a great shame, but it appears he was unable to build a reasonable audience for the setting. Bruce's heart has always been with
Mystara
, so I'm now hoping WOTC will open up the DMs Guild to
Mystara
content at some point.
Last edited by a moderator: