You are probably not surprised to know that I am a Tiamat fan. I purchased the recent WizKids Tiamat and it is great. However, I have also always loved the old D&D Cartoon Tiamat. I am also fascinated by the idea of a more horrific elder god/ primordial, Babylonian creation god chimeric version. So, I have decided to take an older, larger, and unfinished Tiamat mini of mine and modify it heavily to combine all three ideas into one ultimate Tiamat.
I will post the progress photos in this thread.
Project Ideas/Goals:
A larger Tiamat mini
Dragon heads in-line with larger red head similar to cartoon Tiamat
2 pair of wings
Possibly 3 pairs of legs, one set possible smaller / vestigial
Possibly 3 tails.
Inspiration Images
My Tiamats - the one on the right will become the basis for my Ultimate Tiamat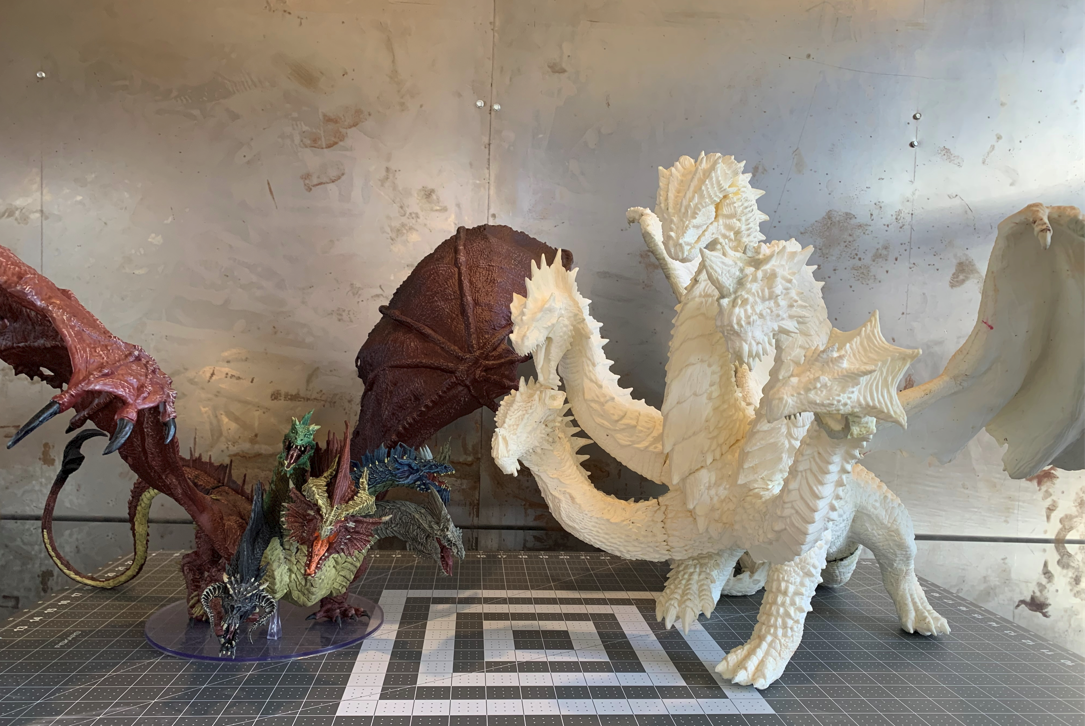 Inspiration Mini:
D&D Cartoon Tiamat:
I always liked how the red had was larger/dominate. I also like the large teeth on the red. This are dragon slaying teeth.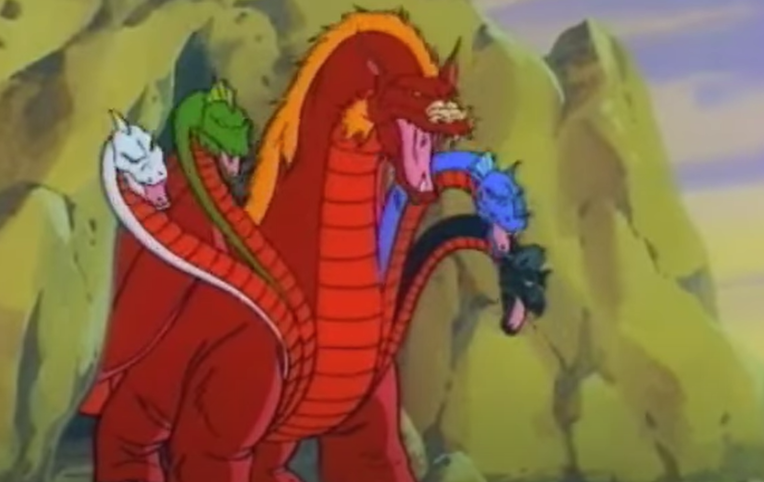 TSR Tiamat:
Old school look. I still like some of these designs better than the current generation. I also liked the description, though I wouldn't follow it explicitly:

WotC Tiamat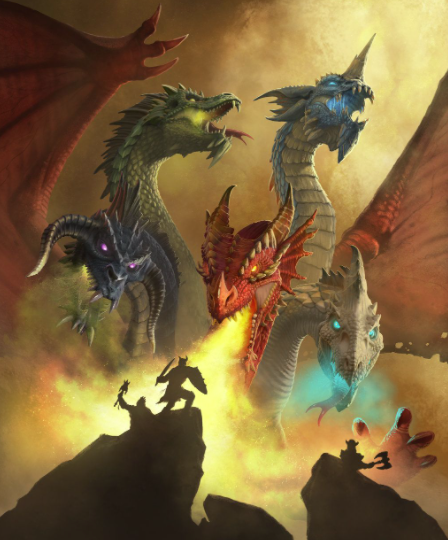 Babylonian Tiamat: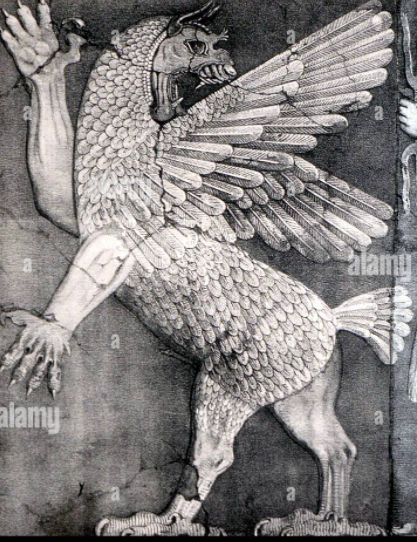 WotC Io - I liked the 3 pairs of legs