Roll20 is launching a sci-fi RPG designed specifically for its own platform.
Burn Bryte
, launches on July 7th, and features characters living on a spaceship in the last galaxy in the universe. You can
pre-order it now for $49.99
.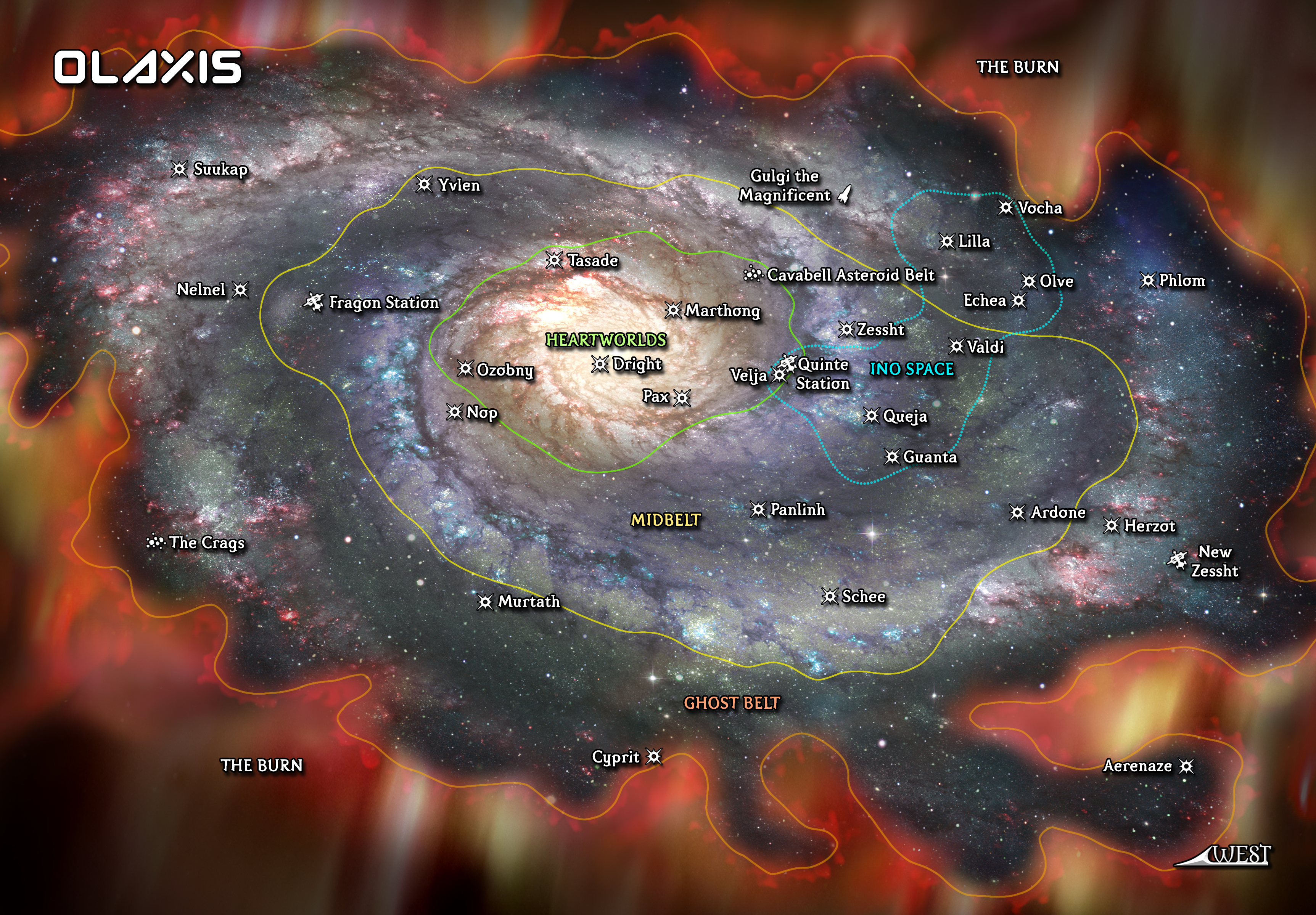 The galaxy is surrounded by the Burn (not to be confused with
the Burn in The Cauldron
, which starts in the middle of the galaxy and spreads out!) which is closing in on it and wiping everything out as it does so.
Here's a quick summary from the designers:
"In Burn Bryte, the players build heroic characters who live together on a spaceship in the Olaxis Galaxy, a place of tenacious creatures and magic-powered tech. Its ancient celestial bodies are dotted with bygone mysterious ruins and highly advanced modern settlements.
Olaxis is the last galaxy in the universe. A bright orange existence-consuming phenomenon, dubbed the Burn, surrounds and slowly closes in on Olaxis, wiping out entire solar systems as it makes its slow, inevitable advance.
With the Burn's unrelenting destruction comes all manner of hardship. Resources grow scarce. Refugees struggle to find welcoming spaceports. Wars are fought over the planets at Olaxis's center, the last to be taken by the Burn, while the ever-diminishing edge of the galaxy is rife with criminals and bizarre, space-faring monsters pushed ever inward by the glowing phenomenon from parts unknown.
In the time of the Burn, or the "Burn Bryte," as it is known in Olaxis, the galaxy panics. Exceptionally greedy industrialists and magnates exploit that terror for profit.
But the player characters are exceptional in their generosity. They put themselves at risk to help those in need, slicing corruption with laser swords and exploding wickedness with missile turrets. The end of the universe is no reason to stop having a heart. Overwhelming odds are no reason to abandon hope.
In Burn Bryte, you can play a crystalline pilot who hunts space pirates, a felinoid hacker who exposes overguild double-dealings, a living mecha who rescues those trapped on doomed planets, or a swarm of insects who share a hivemind and smuggle food and medicine to desperate families. If your crew of adventurers is daring enough, you just might find a way to stop⁠—or even turn back⁠—the Burn."
You can
read about the core mechanics
over on James Introcaso's blog. It's a skill-based system, and each of the 18 skills have a die type associated with it (d4, d6, etc.) which you roll to perform a task. A task has a 'complexity', which is the number of dice you have to roll. The goals to avoid rolling doubles.
The game is designed for Roll20 specifically -- you can't download it and play it at the table.