If you've been following
the Level Up forum
, you may know of
the A-Z monster thread
where a monster from Level Up's Monstrous Menagerie has been previewed every few days for the last few weeks. This week we reached T, and for T we could only choose the legendary TARRASQUE! In this sample, you can see many of the things we done to level up 5E's monster book, including adjusting the math and CR calculations, giving creatures interesting abilities, and adding tools for every monster such as signs, encounter tables with sample treasure hoards (don't worry you can randomly regenerate them too), legends and lore tables for PCs to roll on, and more.
Don't forget, the
Level Up: Advanced 5th Edition Kickstarter
launches in just over two weeks. Click on the link to be notified when it launches!
Level up your 5E game! The standalone advanced 5E tabletop RPG which adds depth and diversity to the game you love! #levelup5e
www.kickstarter.com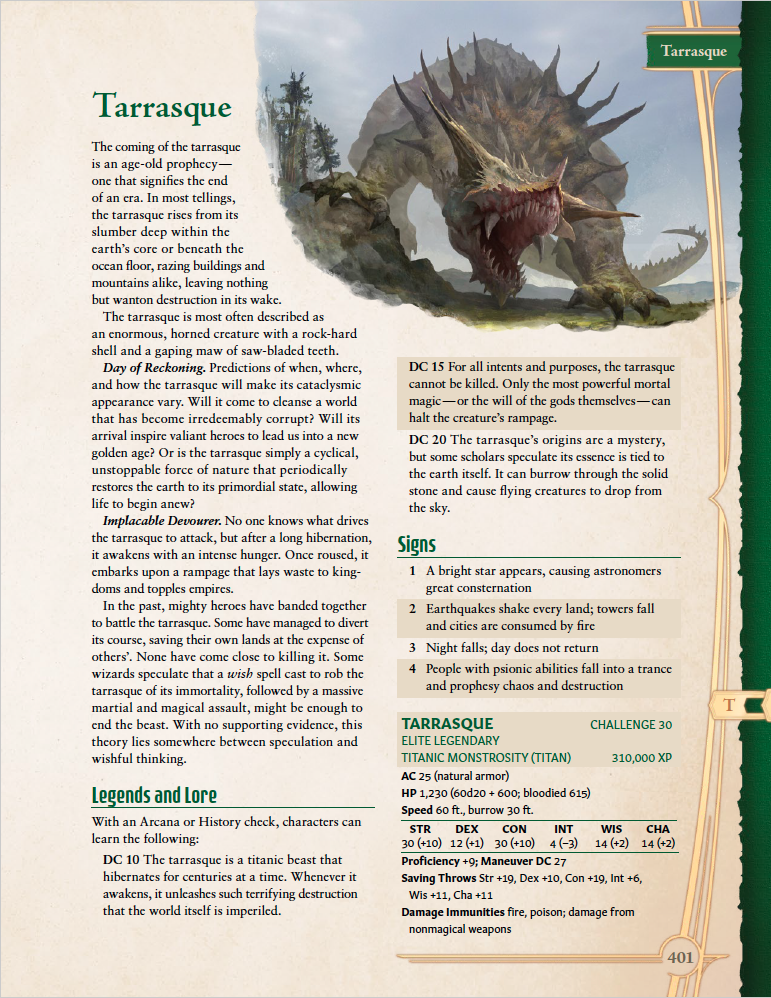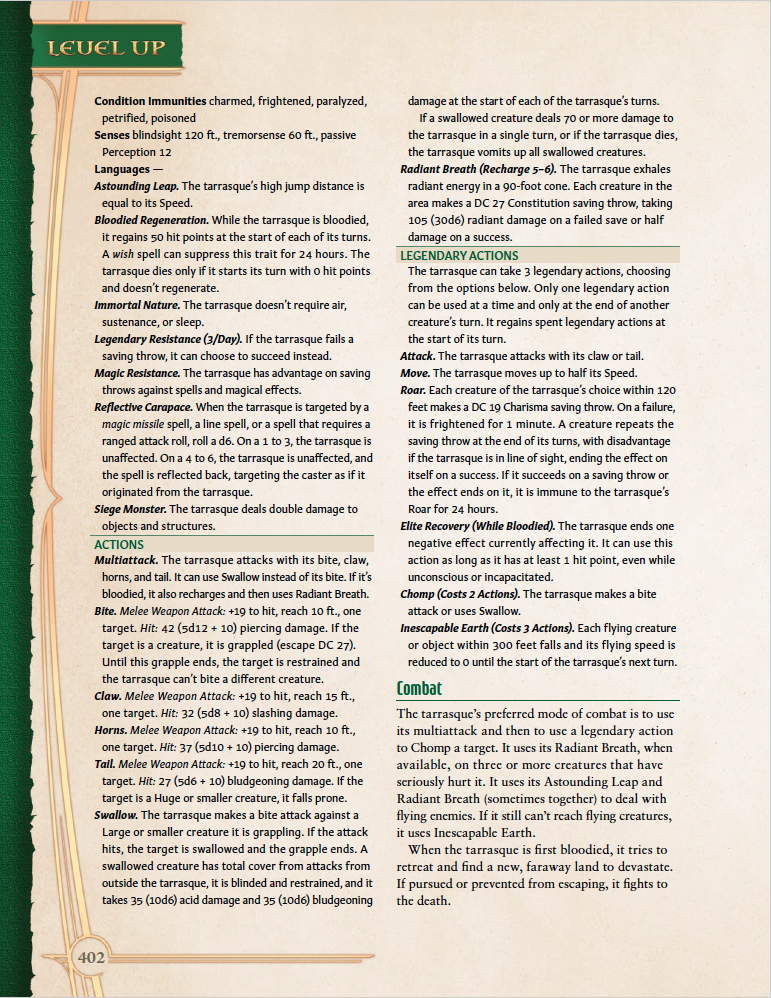 ​
As you may know by now, we've done a lot of work with monsters in Level Up: Advanced 5th Edition.

www.levelup5e.com
Along with new monster math and CR values, we have a robust encounter building system (in which you can combine both monsters and exploration challenges).

www.levelup5e.com