Originally created for Vin Diesel's one-shot D&D session while promoting The Last Witchhunter, Matt Mercer released this class back in 2016 (the original is
still available here
). If you buy this updated version in the next two weeks
as part of this charity bundle
or
separately here
, all the proceeds go to the Australia Brushfire Relief Charity.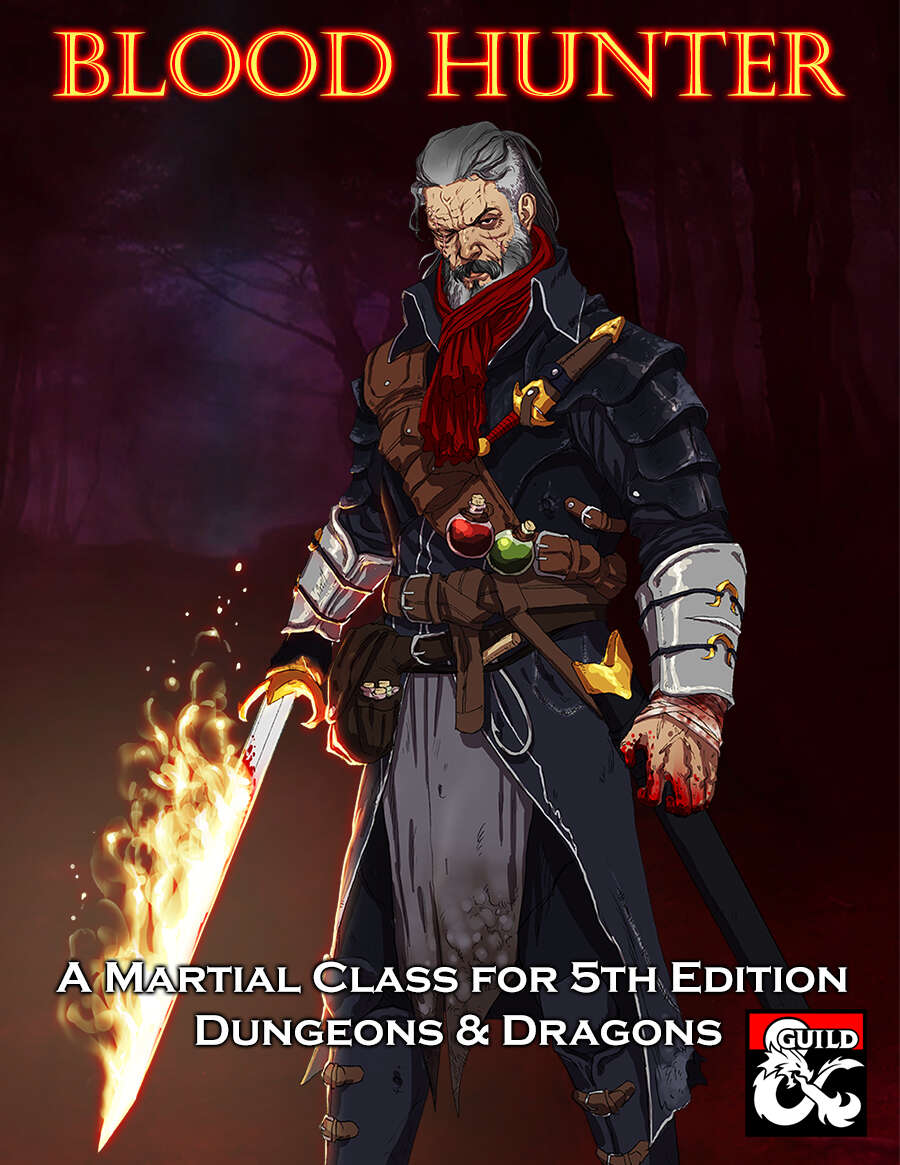 Mercer commented on this release --
"The original Blood Hunter was my first homebrew class, largely built around a demand for the D&Diesel custom elements I made for the one-shot. The design was initially messy & reactionary, & as I learned more and more over time, I found it necessary to rebuild from the ground up.
Shifting it to an INT-based martial class from WIS made more sense thematically (& brought more martial INT rep), while many features were improved in use and structure. Some new features also were added! I hope folks enjoy it, & the amazing art by
@ForgingMeanings
&
@Jessketchin
If you prefer the older design, or wish to stick to it for a current character, by all means do so! If you're eager to shift your existing Blood Hunter to this new build, talk with your DM to see if shifting your INT/WIS to best work for this build is viable.
Its a new design, so would need a new purchase (for charity)! If the funds are lacking, no worries... when the charity drive ends, it will return to "Pay What You Want". <3
This version is better balanced, new options and features, and easier to read/follow."