It's D20 Day (
get it?
)! If your forever Dungeon Master is the type who needs the right dice for every occasion, these monster-inspired dice have got you covered. These dice can all be ordered via Prime delivery but still may not arrive in time for the holidays, so if you're running late on gifts, order as soon as you can! The dice below are grouped by monster type.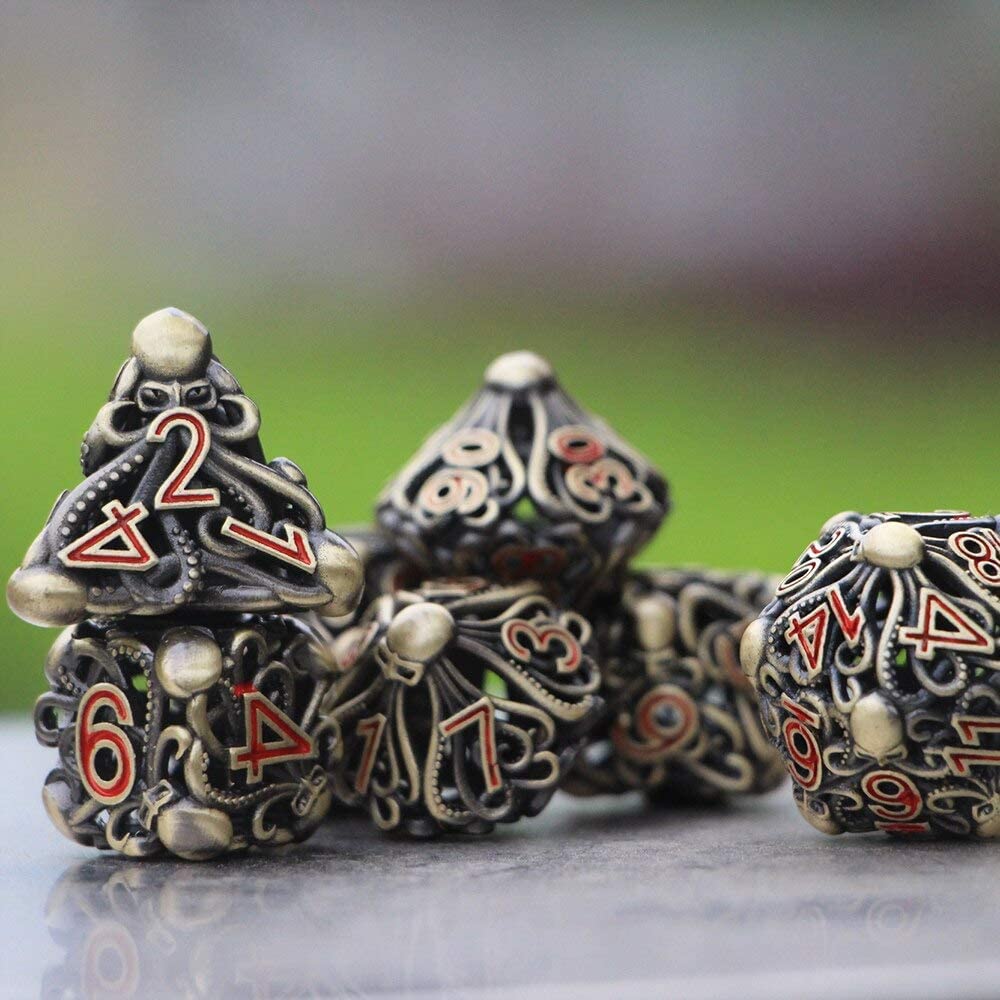 Nothing quite screams danger like rolling dice with squid heads on them.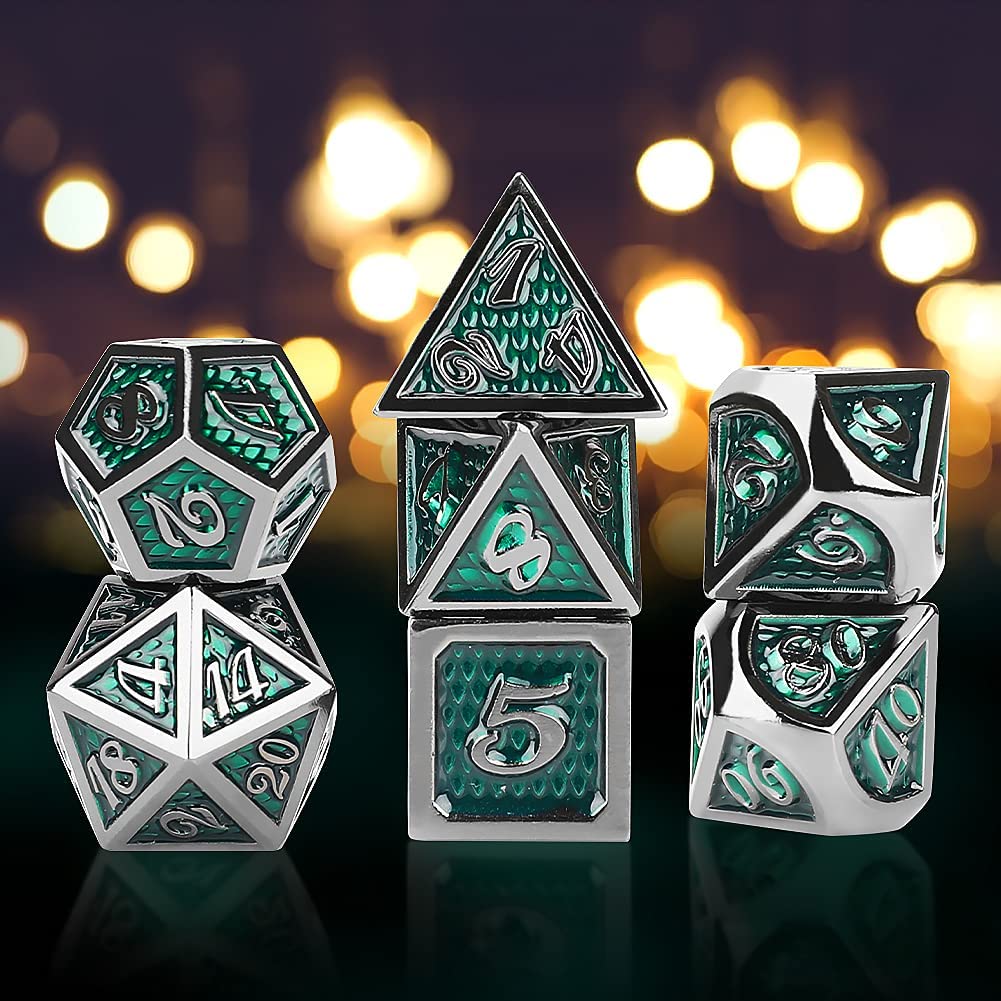 Beasts come in all shapes and sizes, but this set has scales to represent their hides.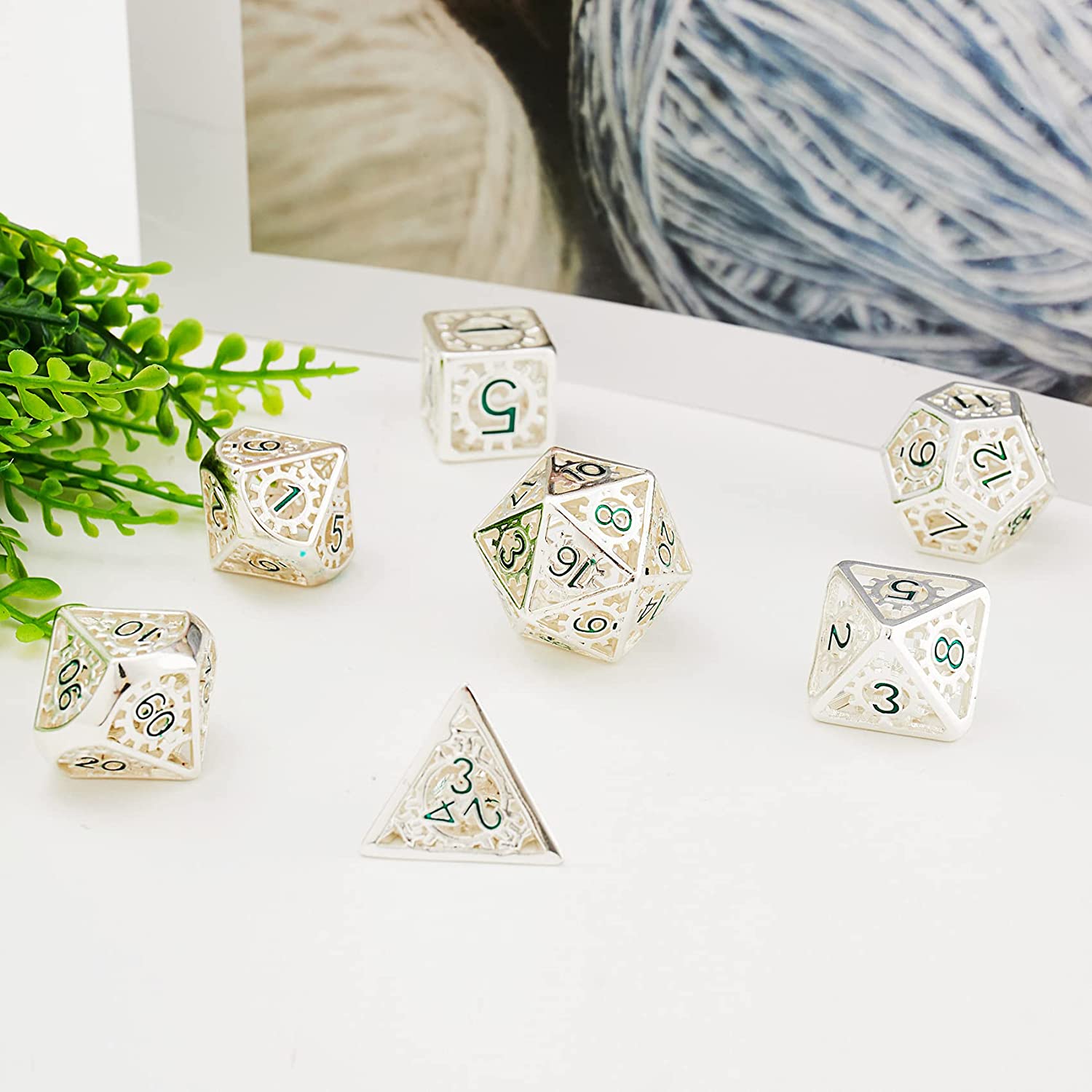 The gears mean law, the white mean good, the green numbers mean business.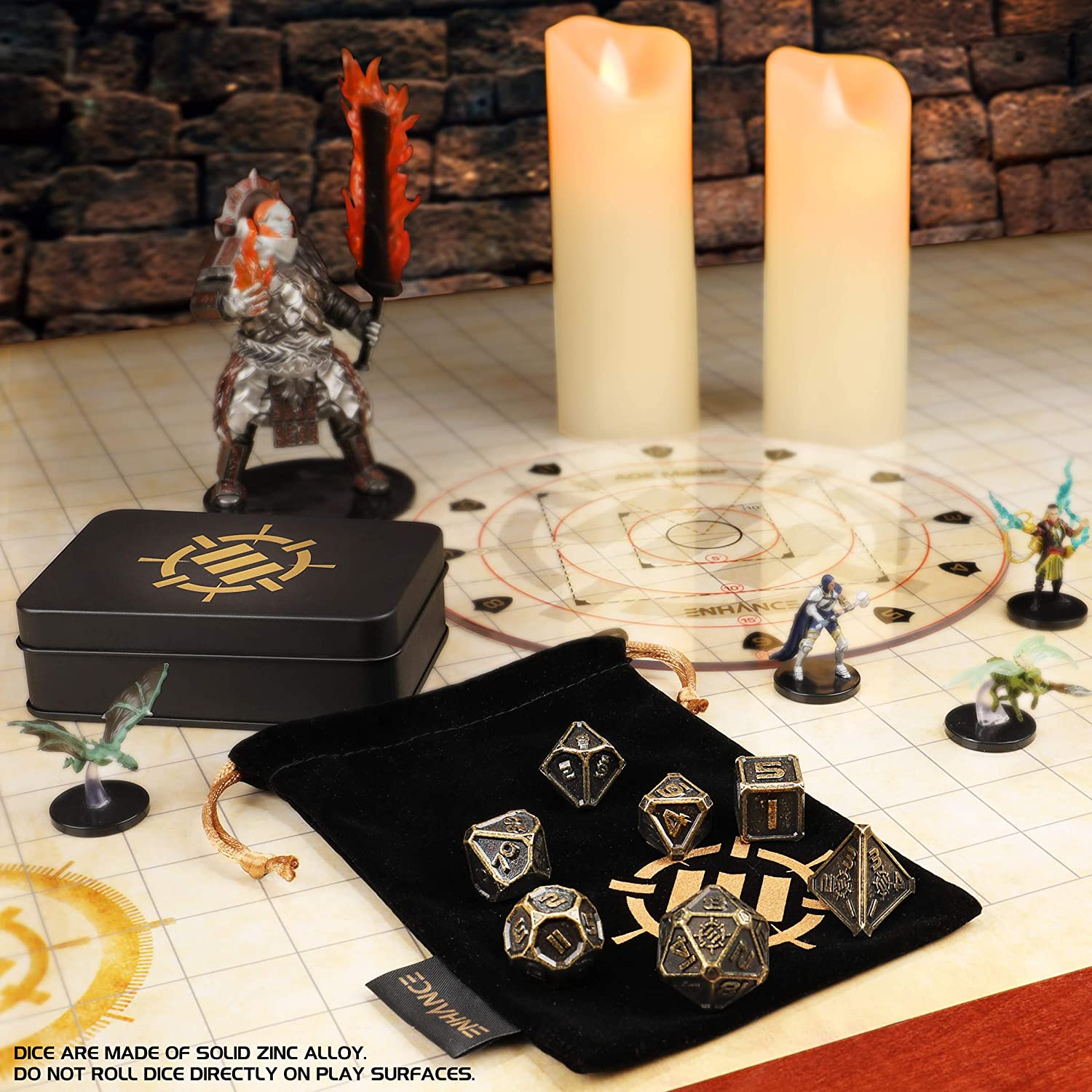 ENHANCE is a step above most dice sets, with their logo (three horizontal lines) replacing the highest number on the die.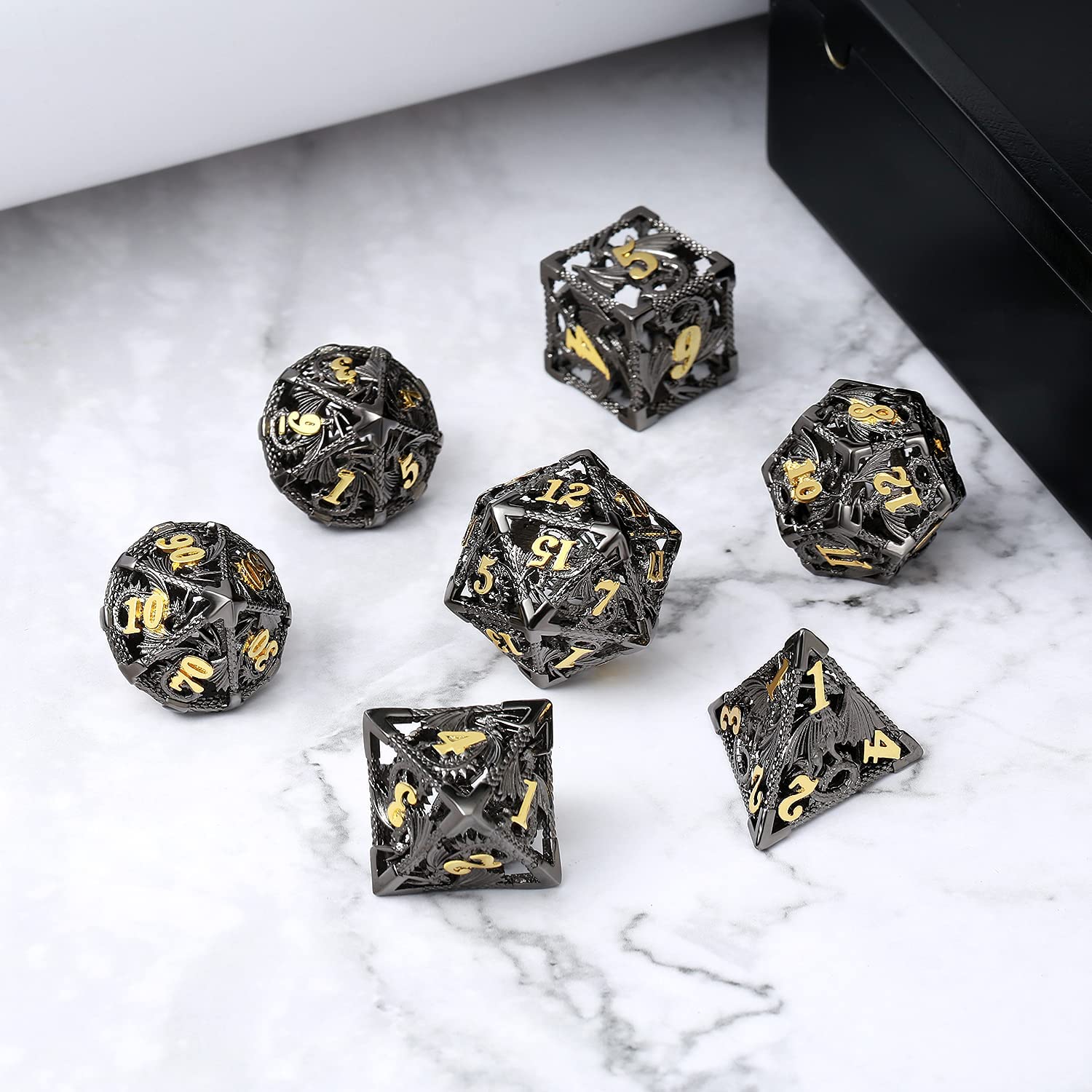 There are many sets of dragon-themed dice. This covers black dragons.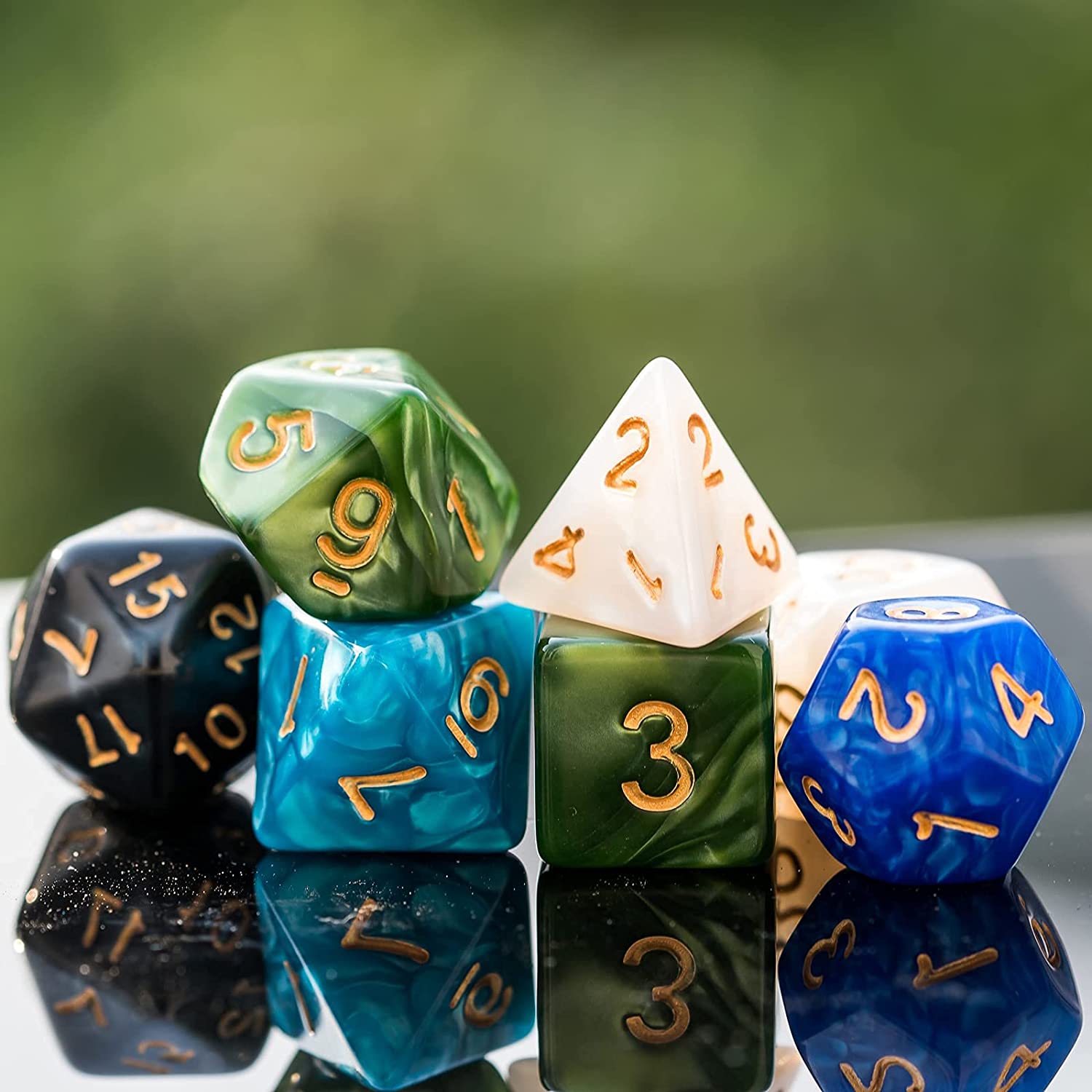 Elementals come in all shapes and sizes, so this set covers them all with different colors and gold numbers to represent each element.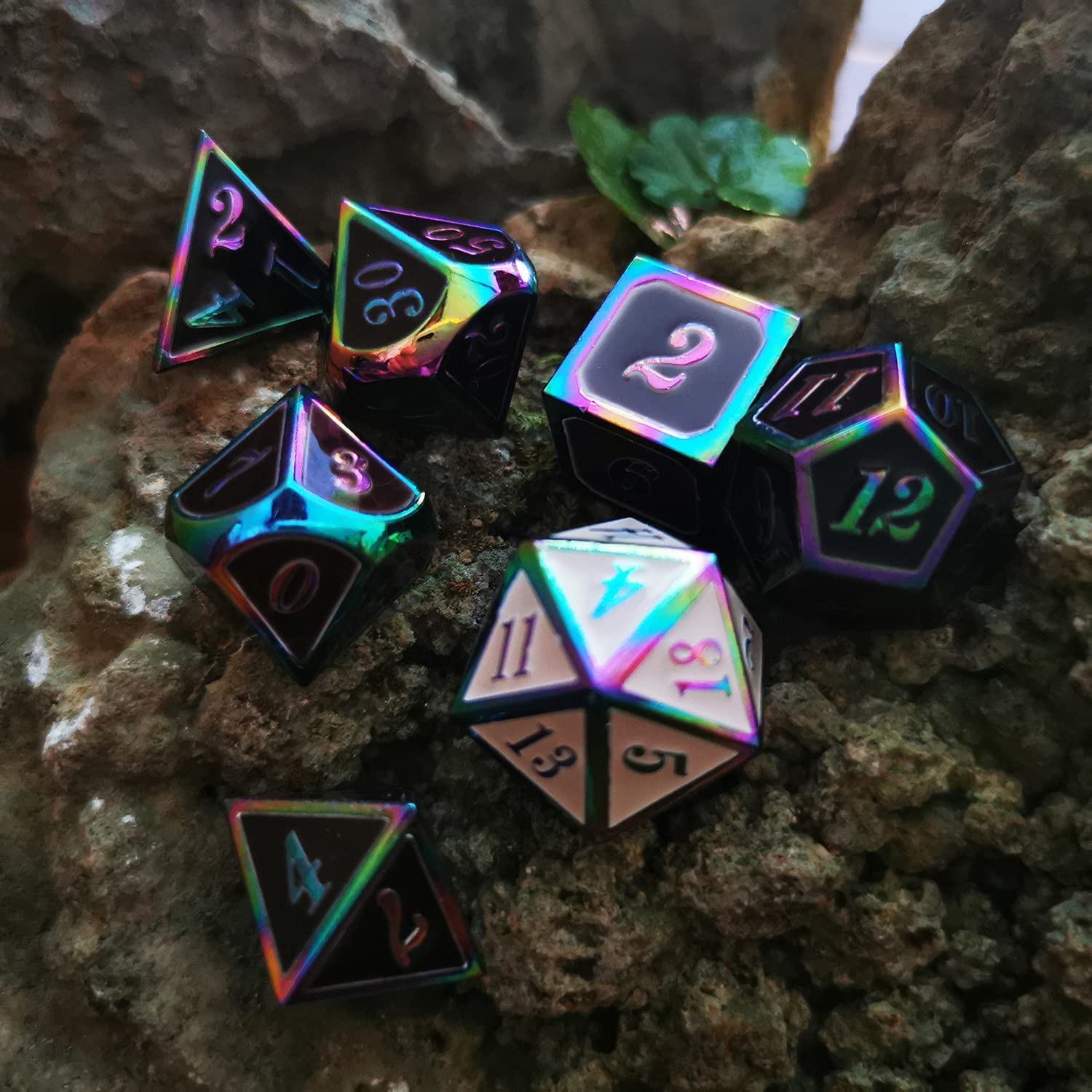 These dice change colors with the seasons, like the fey themselves.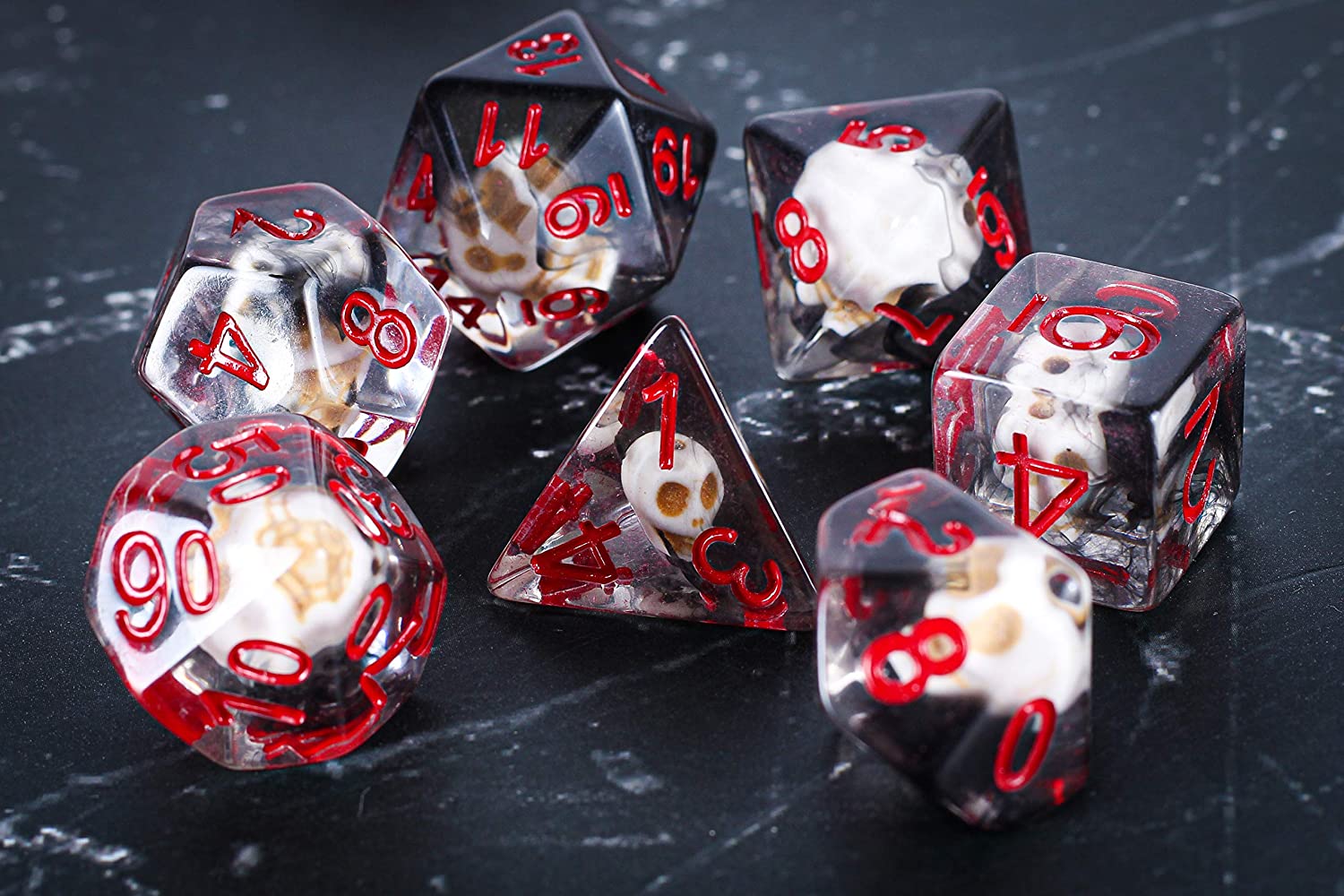 These dice really go for it, with a smoky interior, red numbering, and a grinning skull inside each die.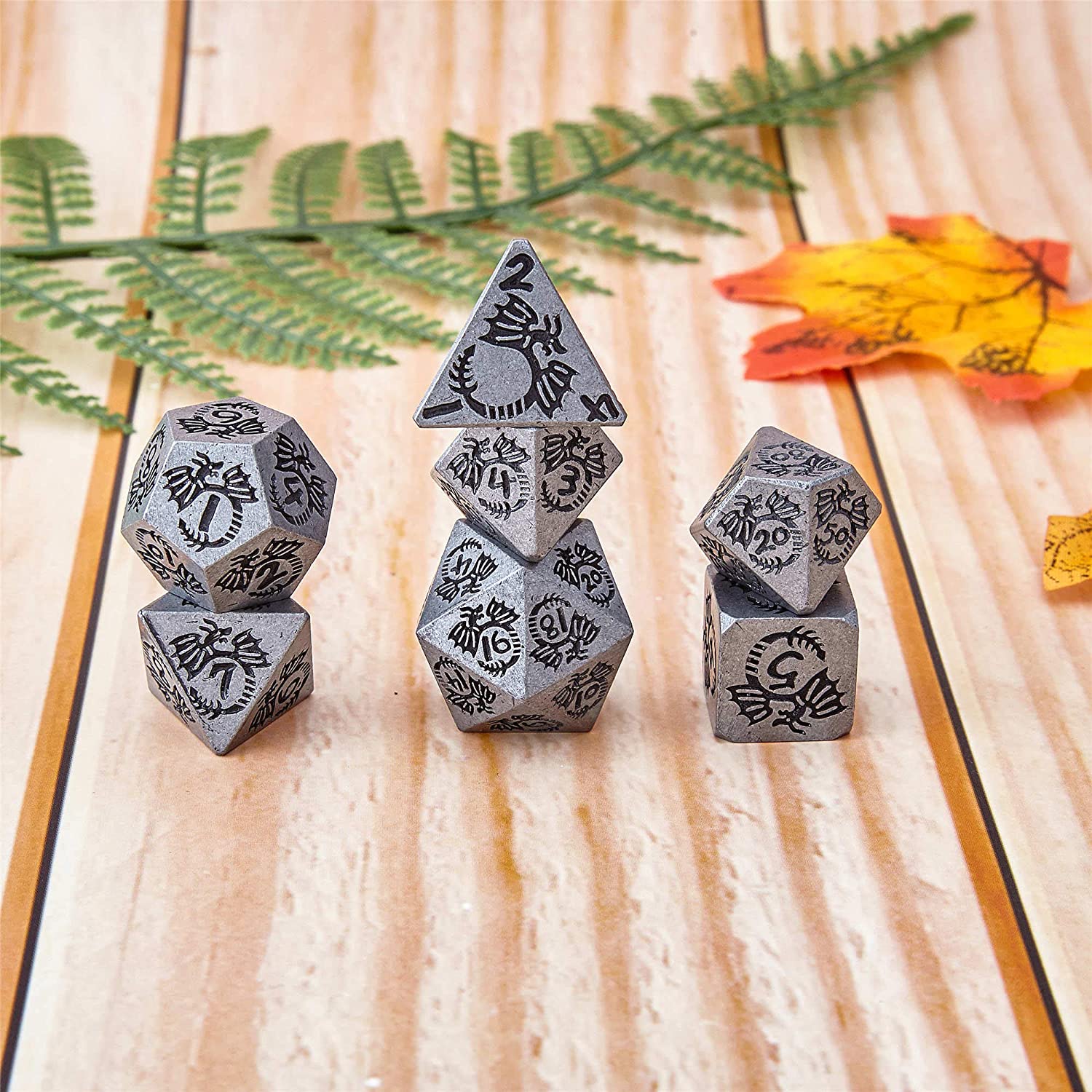 These metal dice with a stamped wyvern on them are reminiscent of ancient giant runes.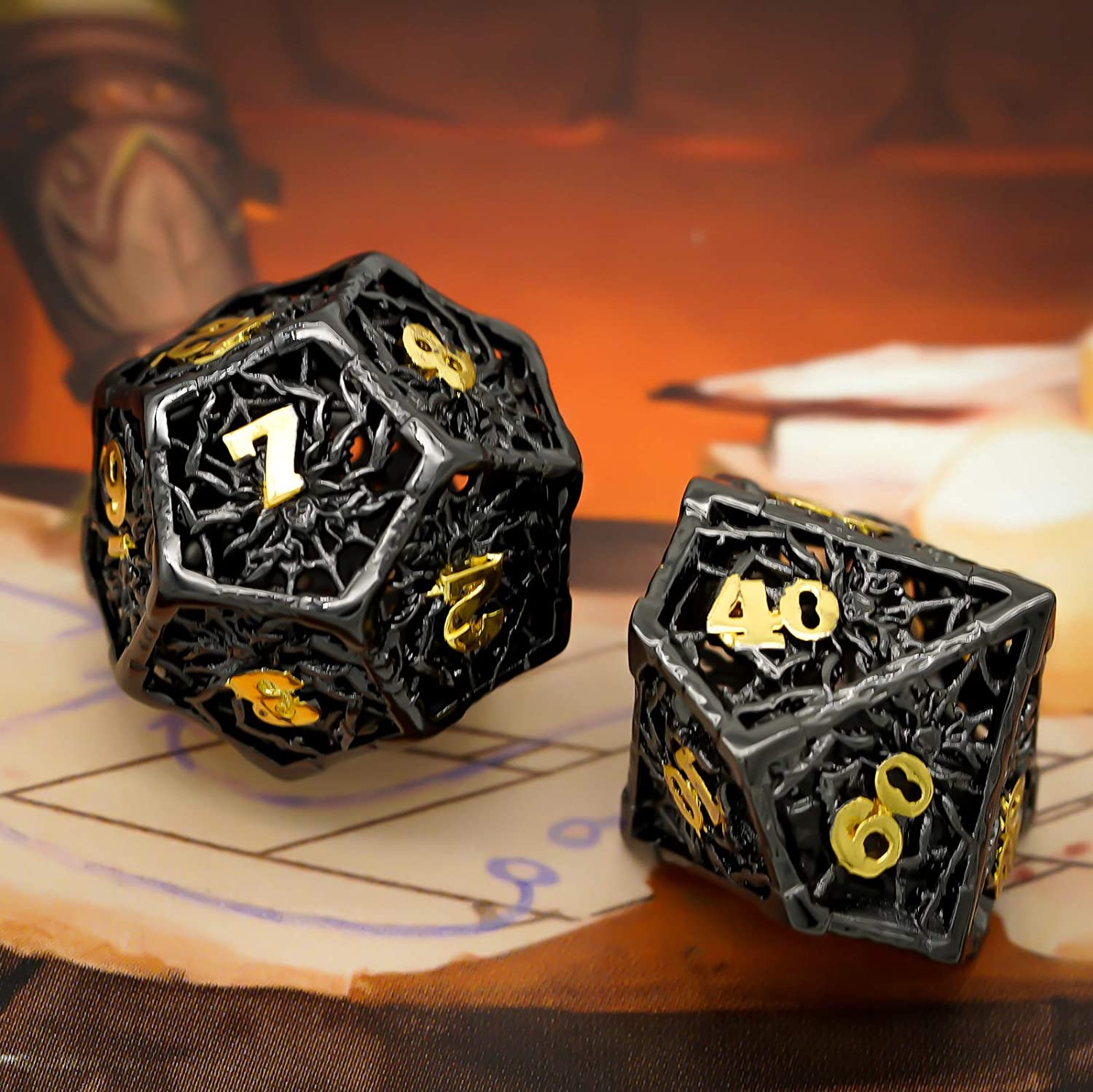 Spider-themed dice for drow? Yes please!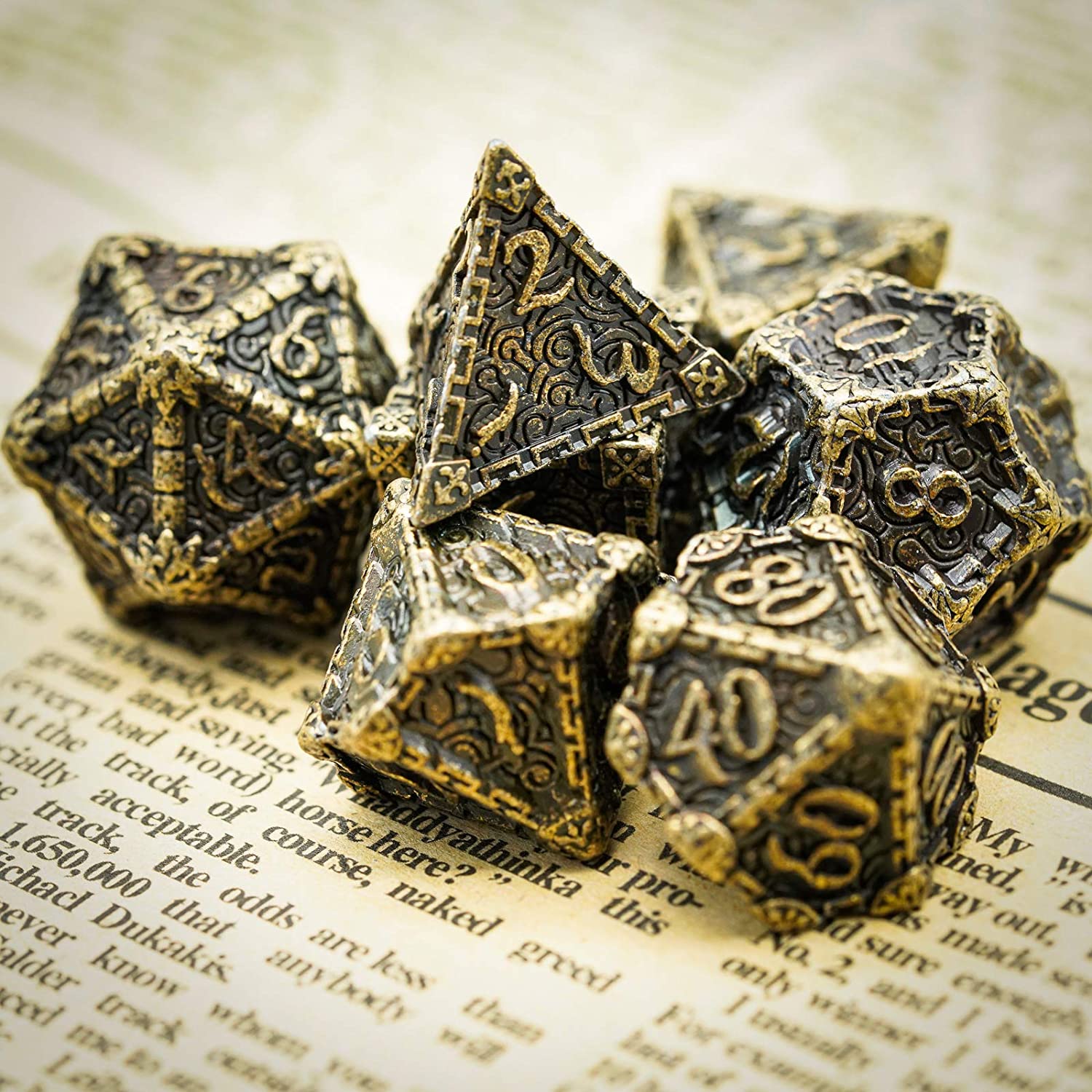 For sea creatures and pirates, this set features a nautical theme.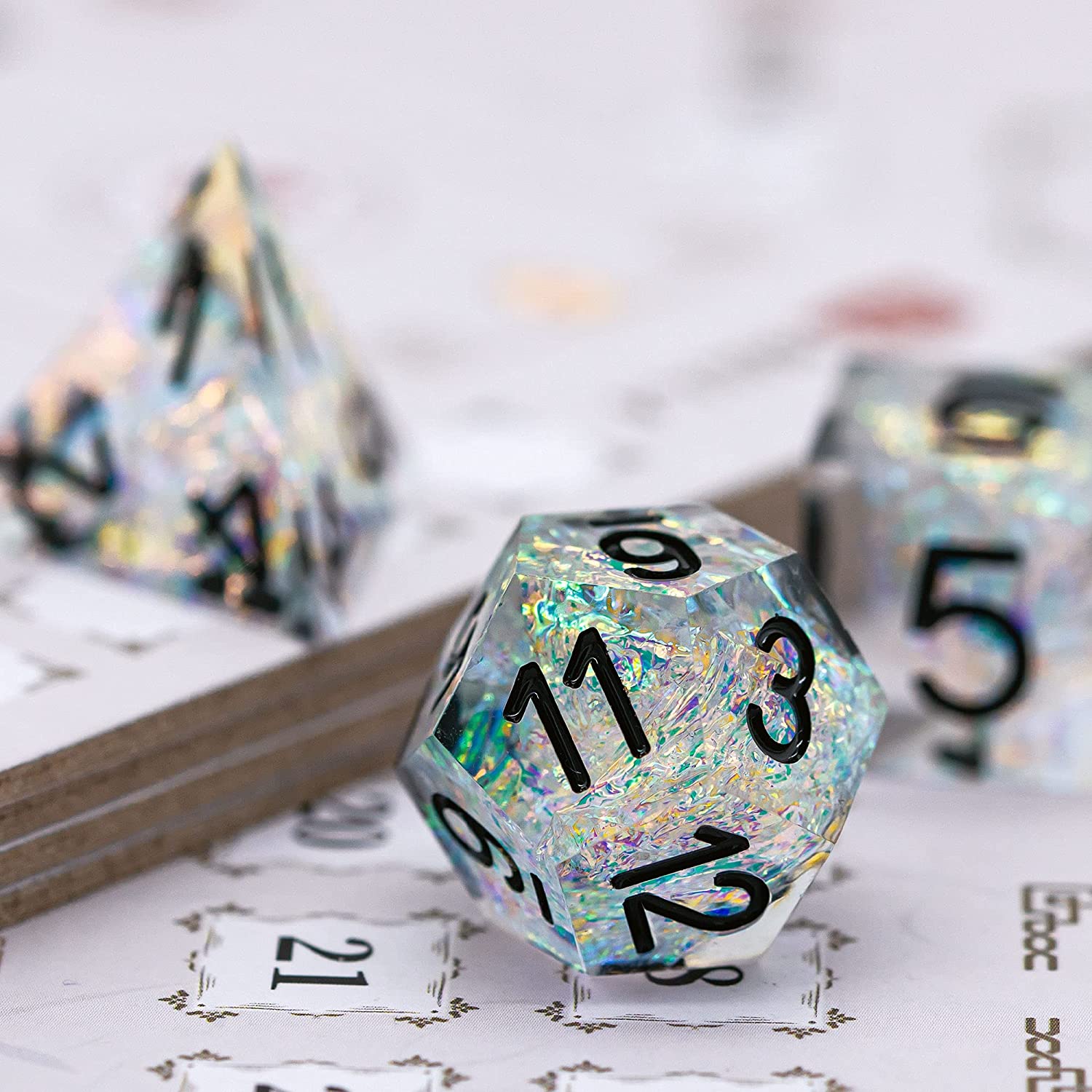 The transparent oozes are well-represented with these dice.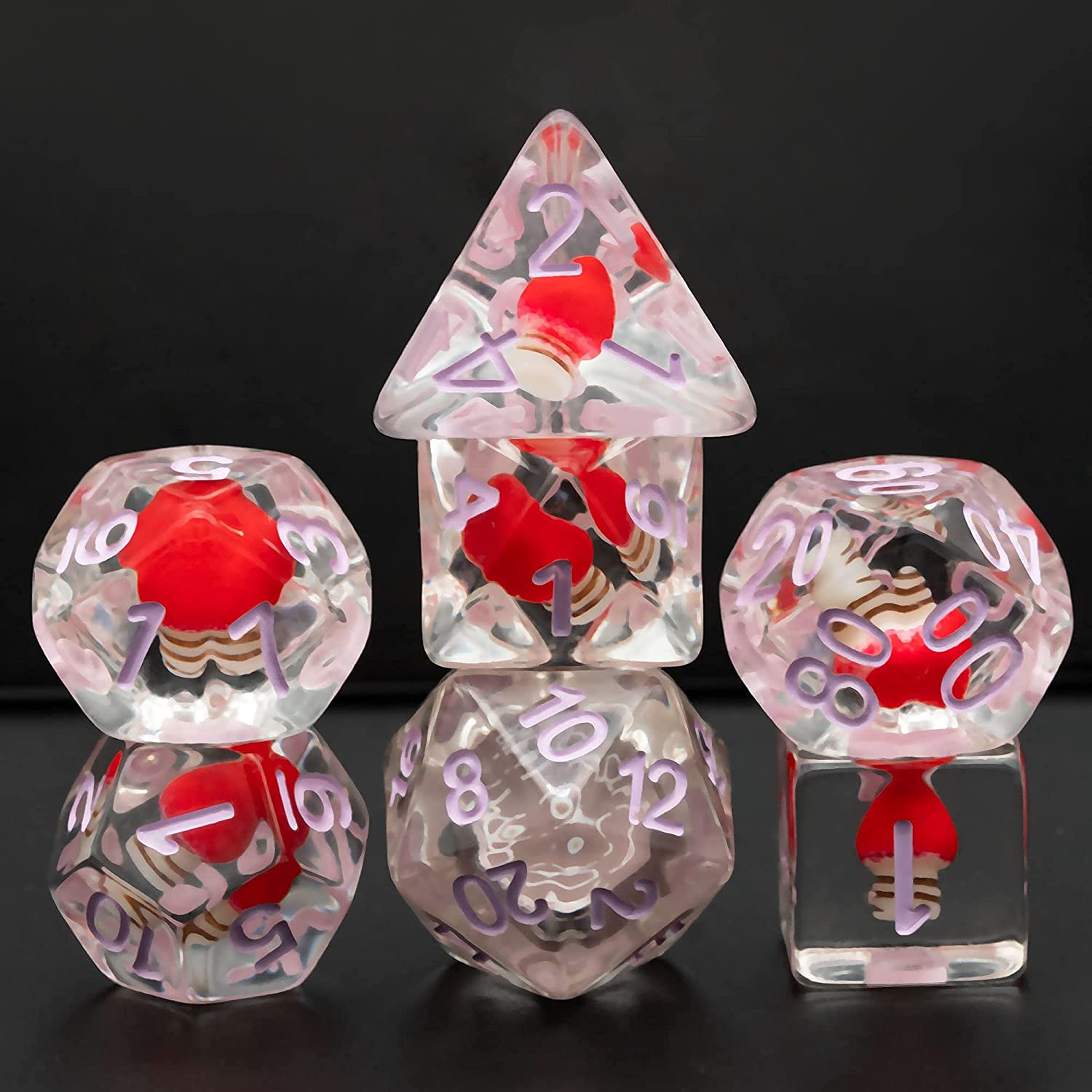 These dice have tiny mushrooms inside of them.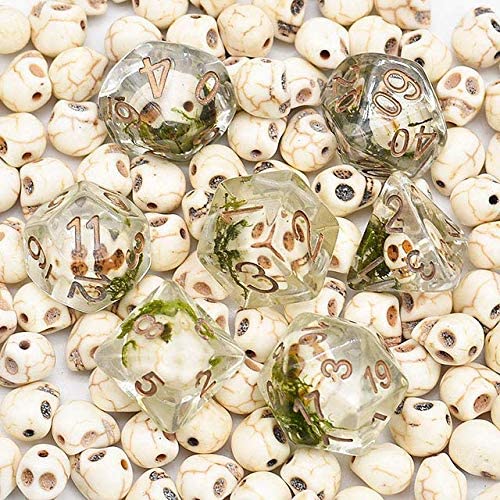 Show you mean business with these dice. They have a skull inside them, in case it wasn't clear that they're for undead and soon-to-be-dead adventurers.