I've been on the fence abput putting this together for a while now & the fighter playtest
announcement
gave me a push to wrap things up. The 5e cleric entry is very heavily slanted to fit FR/Greyhawk with a significant amount of phb 56 & the class abilities itself reinforcing both the specific hands on meddling role of FR's gods as well as the relationship between clerics & gods... but that's not the case once you start crossing into other settings
Not only are the gods not a factor in divine magic for Darksun, religion in general is not something that the people of athas are involved with because the Sorcerer Kings have taken that role in the world & use their armies to forcefully put an end to anyone foolish enough to subvert their authority. The rare clerics that do exist draw their power from the elemental chaos
(one of DS's planes)
either directly or as part of a bargain between a powerful elemental creature from the elemental chaos.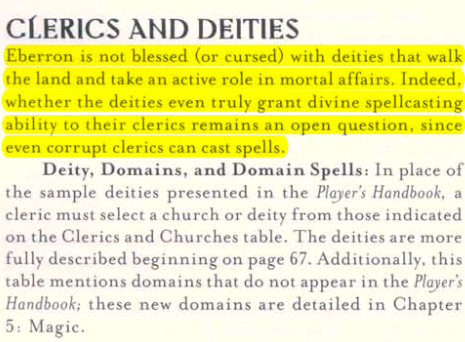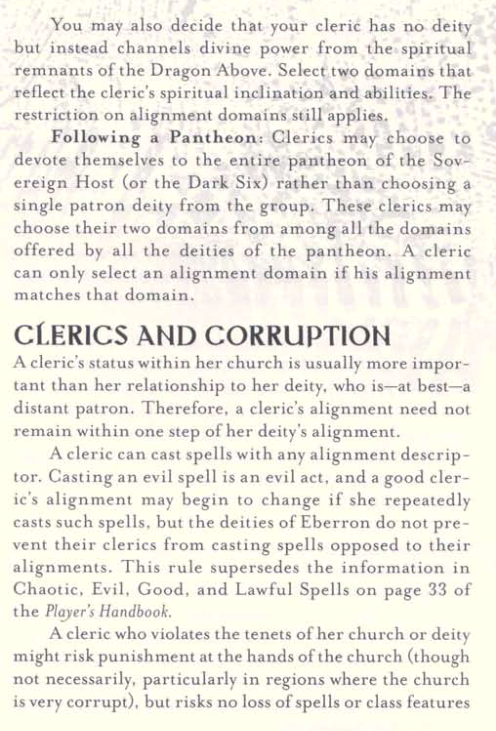 Much like Athas, Eberron does not have literal provable gods & even in the days of 3.5's absolute morality it allowed evil clerics to gain power from a good faith. More than one of the most heavily followed religions of eberron are in service to a concept or similar(Church of the Silver Flame, Blood of Vol, Path of Light, etc) without even having a god. This is possible because divine power comes from
faith
.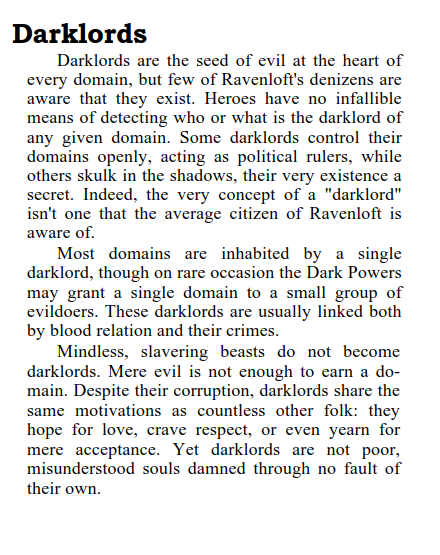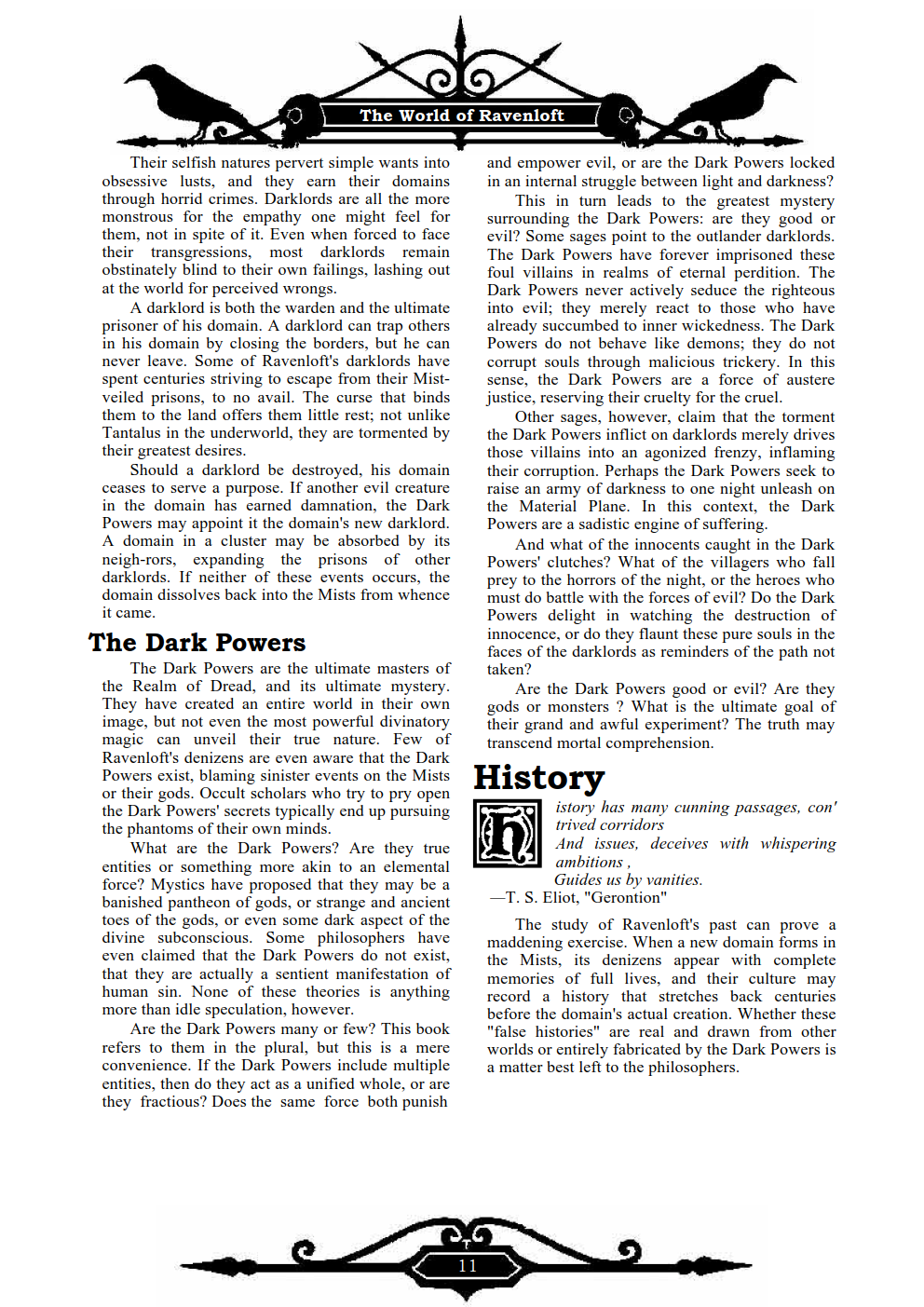 I don't include An excerpt from 5e CoS largely because it does not touch on it to any notable degree, does not mention any of the religions that actually exist in Ravenloft, and does not really even admit that barovia is only one part of the larger Ravenloft itself. Matters are not helped by the thick coat of FR norms applied to so much of CoS itself. Given the role of The Dark Powers in divine spellcasting It's important to recognize that Strahd is just one of the Dark Lords even more at the whims of The Dark Powers than player characters rather than
The
controlling power as 5e CoS makes him out to be.
In all of these settings faith can act as a cornerstone in divine magic, but the same is not true with the active hands on gods of FR. Faith justify the active gods granting a particularly devout individual the power to cast divine spells in FR & Greyhawk. Faith in a Sorcerer King or being from The Elemental Chaos can justify those individuals choosing to grant
their
divine casters power not granted to others. Faith can be shaken even to the point of triggering a crisis of faith in a setting like Ravenloft. Faith is explicitly spelled out as being critical in the casting of divine magic a setting like eberron where much like Darksun/Ravenloft the gods are distant or do not exist. The gods as defined by FR only sometimes play a factor in these settings & when they do that factor is often dead, missing, silent, absentee, or just blocked/cut off.