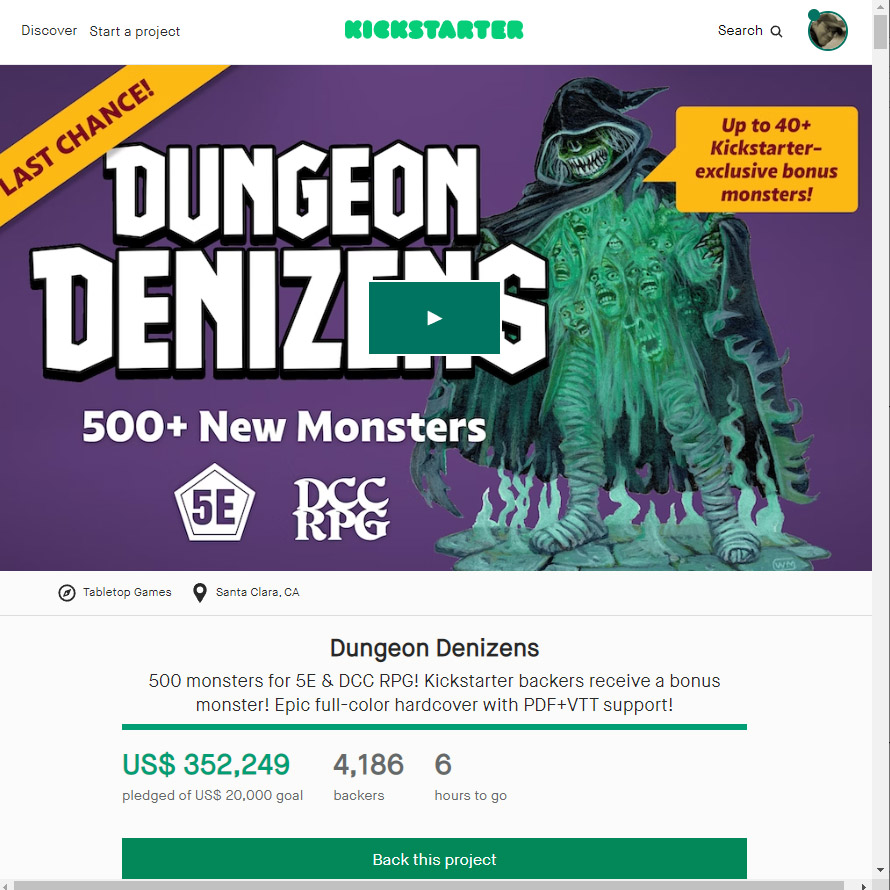 Hey Everybody, I know a lot of you are already backing this Goodman Games kickstarter, and a lot of you play DCC, 5E as well as The Mutant Epoch.
I just wanted to give you a heads up that there are only 6 hours left on this kickstarter. I have produced dozens of full color monsters for this book, including this nasty undead fella!
Check it out:
https://www.kickstarter.com/projects/devillich/dungeon-denizens
Dungeon Denizens
500 monsters for 5E & DCC RPG! Kickstarter backers receive a bonus monster! Epic full-color hardcover with PDF+VTT support!
By Goodman Games
$20,000 goal
6 hours left $349,461 pledged
@goodmangames
#DungeonDenizens #monsters #dcc #5e #dungeoncrawlclassics #art #fantasyart #artbook #gameart #WM #williammcausland #mcauslandstudios #kickstarter #RPG #TTRPG #roleplayinggame