I have an idea for SWRPG. It's probably going to be Legends but it can still work in the new Disney cannon although it uses some Legends material.
In both versions after the Battle of Endor the Empire kinda crumbles. In Legends you have a civil war and vs the NR it lingers for another 15 years or so. In Canon they surrender with fanatics forming the First order but it seems some factions linger (see The Mandalorian). Either way my idea works for an RPG campaign.
Put simply my Imperial faction is going to go to war guerilla style vs the New Republic. Resources are limited and I don't want to give them super weapons or hidden massive fleet.
Essentially they are imperial rebels using imperial equipment. They still have some resources though.
So they are basically Germany in WW1/WW2 using subs, cruisers and raiders. In Star Wars cloaking devices are to expensive so sub approach won't work.
Now there is an imperial ship that is ideal for this. It's cheap, packs a punch, can be mass produced. It's the strike cruiser from Legends.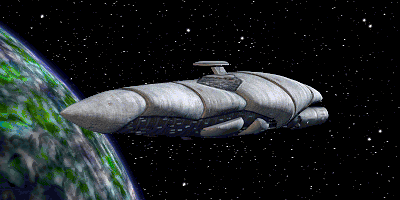 The Strike-class medium cruiser, also known simply as the Strike Cruiser, was a medium star cruiser designed by the Loronar Corporation during the Galactic Civil War for the Imperial Navy as a general-purpose vessel capable of modular modifications to allow it to fit many mission profiles, yet...
starwars.fandom.com
4 of them roughly equal an imperial star destroyer (ISD) but in cost you can get 8 SC for 1 ISD, 17 million vs 150 million credits. The remaining 14 million is enough to afford decent TIE fighters. 8 cruisers also have half the crew requirement of a single ISD.
Strike Cruisers are light cruisers packing heavy cruiser weaponry but not the armor. Kind of like the Graff Spee a pocket battleship. And they can carry a squadron of TIEs.
Those TIEs can be better than normal TIEs. Best bang for buck I can find is shield equipped TIE interceptors and a few TIE advanced X1 the TIE Vader flew in ANH.
Strike Cruisers are also modular, it's reasonably cheap to add more TIEs (18 vs 12). I'm thinking you could also make a "submarine" variant. Basically sensor absorbing coating, baffle drives and capital scale concussion missile launcher. Not as good as a cloaking device but you could use it for a first strike running on low power. More stealth vs invisible.
So some hot shot Imperial has figured out that the Empire should emulate the rebels. Even a single planet could afford to build a few if these things and crew them. Money saved build better TIE fighters without having to use experimental/expensive stuff like TIE Defenders.
All I need is a cool base and an interesting villain. Not so much Grand Admiral Thrawn or an Admiral Daala but a hybrid of the two.
Any thoughts on leader, location, set up, timeline etc. I'm thinking of a decade after Endor in Legends, a year or two after The Mandalorian in Canon.