Spring is finally here but there's just a little bit of chill left and today
EN5ider
embraces it, exploring new class options for barbarians, monks, and warlocks adventuring in frozen frontiers, icy mountains, and lands blanketed in snow!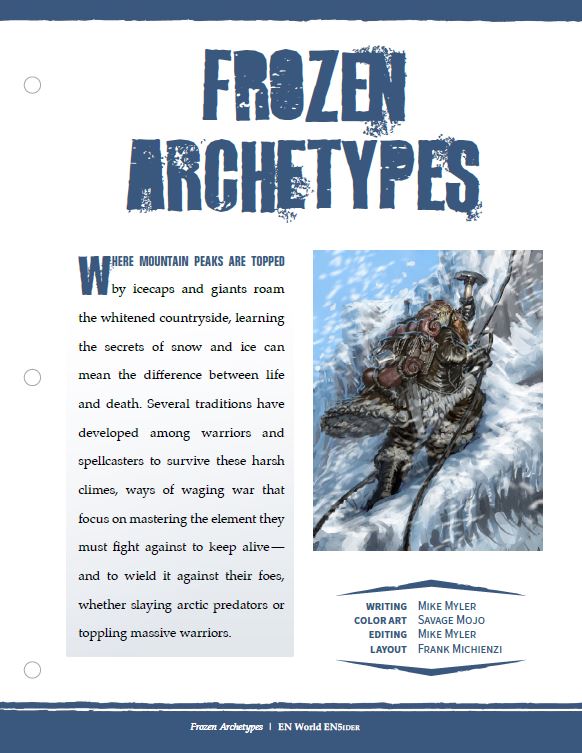 13 Free Articles
: We have so much in the archive that some of
EN5ider
's articles just won't fit in there so they're free!
Join EN5ider for Immediate Archival Access:
$1 per new article (5 per month) to get
300+ articles
of adventures, spells, classes, and more!
Lately on EN5ider:
Last edited: